Welding-liability:
how to anticipate and ward off.
SOLUTIONS with effective, powerful advice
Welding Problem? Solve it! with
Help from a Welding Professional
Contact Us.
What is in here for me?
Welding-liability is danger of trials. Are you aware of what that could mean?

Are you sure it will not happen to you?

What should be done to avoid being caught in damage claims?

Here a seven points course of action is suggested.
Maybe some unlucky customer breaks the neck on one of your welded implements.
What could happen if he/she sues you in Court for negligence, claiming for damages?

It might become a case of Welding liability litigation.
Take provisions in time. Prepare for the worst.
Then you will be free from daunting nightmares, you will be able to enjoy your life, to prosper and increase productivity.
Tip!: Independent welding shops, developing and marketing their own devices, are widely exposed to Welding-liability lawsuits.
They should be exceedingly cautious with items used for lifting, for transportation or for any other activity.
A rung ladder may have a remote possibility of endangering people, by malfunctioning or by breakage.
Welding-liability is always a danger.
Customer defense is based on making the manufacturer responsible for whatever damage could derive from any accident.
Production items may fail, even if the likeliness of occurrence is one in a million.
Welding-liability trials may be extremely expensive to the unaware shop owner, to the point of breaking his/her business and/or home.
They are brought to the Courts by plaintiffs, to assess the responsibility of the manufacturer of a malfunctioning or defective device, suspected of having caused an accident.
Experience shows that Courts judging manufacturing and Welding liability cases are extremely severe when considering complaints.
They may be broadly generous when assigning claims to plaintiffs involved in an accident, if possibly caused by a faulty device.
It may be difficult to prove that no manufacturing negligence was involved.
To avoid being sued for Welding liability and to protect against such mishaps one should implement a carefully designed course of action.
It may help to resort where needed to the assistence of specialists, ready and able to testify in court that all due precautions were taken and that no negligence prevailed.
The seven points course of action.
One should check for applicable Codes, by investigating to which particular Code requirements the manufactured item or implement should comply, in order to avoid Welding-liability charges.

To assist with this investigation the help of a lawyer knowledgeable of technical matters or of an engineer with legal experience may be invaluable: their conclusion should be written and signed to engage their responsibility.

One should involve a Certified Professional Engineer to sign calculations, drawings and related manufacturing documents, and to select materials and processes.

This is in order to establish the design responsibility in the hands of a recognized professional authority and to defend against Welding liability lawsuits. These documents are part of the Product File.

One should document, as extensively as possible, the materials employed, the manufacturing methods and the welding procedures.

One should establish positive means to assess by testing and documenting the initial adequacy and the continuing quality control by keeping records of test results.

One should submit the finished item to the test of Underwriters' Laboratories to have it officially approved.

Although this involves an expense, it also gives a powerful advertising advantage, because of the independent qualified endorsement.
Click to Link to UL .

One should write a document for the customer (Instructions for use), to have him/her see and learn through plain explanation the essence and the construction of the item being manufactured and sold, the scope of its function, the correct way to set it up and use it.

There should also be a clearly visible plate with the limits of its permitted use (Example: Maximum Load 2000 lbs.) along with Warnings against dangerous or forbidden use.

These are powerful means to ward off Welding-liability trials.

After having complied with all above, one should seek a comprehensive insurance against claims of damages brought about by Welding-liability charges.
Finally one should hire the services of an external agency to audit the product and the production process, in order to confirm to any investigating authority that all precautions against Welding-liability charges were duly undertaken.
Do you feel depressed by the thought? Don't. Take action in time.
You can surely find a way out of a miserable hypothetical condition of Welding-liability as long as you are in control.
A Reference to an article on "Legal Issues involved in Failure Analysis" was published in Section 11.2 in the June 2004 Issue No. 10 of Practical Welding Letter. Click on PWL#010 to see the Reference.
For receiving regularly the Letter as it is published, please subscribe.
Have you a personal experience you are ready to share with a large public?
Let us know.
Any other questions? Click to send us Your Questions and Feedback.
Watch the Video (No endorsement).
Joplin Missouri based Construction Accident Attorneys
http://www.youtube.com/watch?v=y2EKtVtmfq0
* * *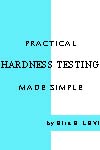 In case you missed our offer, please note that you are entitled, if you are interested, to a FREE subscription to our Practical Welding Letter and to a FREE Download, right to your computer, of our book, in pdf format, on PRACTICAL HARDNESS TESTING MADE SIMPLE. Just subscribe.
It can turn out useful, especially when planning to weld hard materials.
To reach a Guide to the collection of the most important Articles from Past Issues of Practical Welding Letter, click on Welding Topics.
Back HOME
Back to Site Map
Back to QUALITY
For anyone of the following Quality related subjects, click on the underlined item.
Welding Design
Welding Control
Welding Testing
Weld Macro
Welding Inspection
Welding Defects
Weld Cracking
Welding Cost Estimate
Production Failures
Outsource Welding
Welding Planning

---
If you did not yet find what you need, why not typing your question in the following Search Box?

---
---
POWERED BY:


Click on this Logo NOW!
Follow this Invitation!
Experience C2 power and flexibility in action by clicking SBI! 2.0 For You.
Where SBIers share their business-building experiences first-hand.
You will realize that there is nothing comparable to SBI! when you read
real stories from SBIers who share how C2 has helped them
expand, accelerate, build trust and monetize their sites.
Copyright (c) 2003, 2004, 2005, 2006, 2007, 2008, 2009, 2010, 2011, 2012, 2013 by
Elia E. Levi and
www.welding-advisers.com
All Rights Reserved

Welding-liability is about being sued in Court for claims on damages related to a malfunction or a failed welded item. Are you ready to defend yourself?...