October 15, 2008
Mid Month Bulletin 30
PWL#062B - Resources on EFW, Electro Fusion Welding, Polyethylene Pipe, thermoplastic pipe joining, Plastic Fusion, Nondestructive Testing, Installation Tools, Training, EF Welding Equipment, Accessories and more...
---
Mid October Bulletin
15 October 2008 - Resources on Electro Fusion Welding - Bulletin 30
---
Introduction
Please find here our new Mid Month Bulletin that we offer with the purpose of providing useful online information easily accessible to our readers, either now or at some later date.
Therefore may we suggest that you save or bookmark this page for your future reference.
For any questions, comments or feedback please send us a message by e-mail. Don't use REPLY, use Contact Us.
Note: References to articles or other documents are given here in one of two forms. If the links are "live" (usually underlined or otherwise highlighted) they are operated with a click of the mouse.
If they are URL's (Uniform Resource Locator), which is the analogue of an address, they begin with "http://..." or "www.". These are not live and must be copied and pasted entirely into the browser (after having selected them with the mouse or otherwise). If they are long they may be displayed in two or more lines. In that case one has to care that the URL be copied completely in a single line without any space, and Enter.
***
A brief introduction to the subject of this Bulletin is published in the first publication hereafter under the heading "Electrofusion Welding".
Welding of thermoplastic pipes
http://www.twi.co.uk/content/ksfc004.html
Standards for Polyethylene Pipe
http://www.twi.co.uk/content/faqfc002.html
Product Information - Welding (53 pages)
Simona.
Butt and Socket Fusion Welding of Polyethylene (PE) Pipe
WTIA.
Development of a Remote External Repair Tool for Damaged or Defective Polyethylene Pipe
DOE Gov.
Installing Plastic Pipes
Plastic Pipes.
Nondestructive Testing of Fusion Joints of Polyethylene Piping by Real Time Ultrasonic Imaging
http://www.ultrasonic.de/article/v10n03/shin/shin.htm
Plastics Pipe Institute - 2008 PPI Webinar Schedule
HDPE Pipe: The Right Infrastructure Solution!
http://plasticpipe.org/pdf/webinar_schedule.pdf
PPI - Technical Reports (Several Links)
http://plasticpipe.org/publications/technical_reports.html
Generic Butt Fusion Joining Procedure for Field Joining of Polyethylene Pipe
TR-33/2006 (40 pages)
Fusion Procedure.
Technological Procedures (see 3.5 - Electrofusion Welding)
http://imtuoradea.ro/auo.fmte/TCM_files/GRAMA%20LUCIAN%201.pdf
ASTM D2657-07
Standard Practice for Heat Fusion Joining of Polyolefin Pipe and Fittings
ASTM International, 01-May-2007, 7 pages
Click to Order.
Commercial Information
Disclaimer: The following list of links to commercial sites of manufacturers and suppliers of equipment or services of Electric Fusion Welding was prepared using the information available to the Author at the time of this writing. It has no claims to be complete or exhaustive, it is only presented as a service to readers who may wish to look for specific solutions.
No endorsement or recommendations are intended.
Equipment and Training Programs for Plastic Fusion Joining (34 pages)
http://www.us.piping.georgefischer.com/external/us_handbook/18.pdf
Installation Tools
http://www.ips-plastics.com/downloads/2007Downloads/itWeldingTorches.pdf
Electro-fusion Socket (8 pages)
http://www.henzebenelux.eu/pdf/E-Socket.pdf
Electrofusion Welding Unit
http://www.plasticweldingequipment.co.uk/
Huerner Schweisstechnik - Electrofusion Welding
http://www.huerner.de/content/category/6/7/16/lang,en/
Plasson Fusamatic
http://www.plasson.com.au/files/newsletters/017_0403_DynamicMonitoringEF.pdf
Plasson Assembly Instructions
Vinidex.
Why AIM 33 for EF joints of PE pipe? (ppt presentation 20 slides)
http://www.ndt.net/article/v10n03/shin/shin.ppt#1
WeldTech - Fusion Welding Equipment
http://www.simtechusa.com/WeldTech.html
Electric Fusion Poly Pipe Welder
http://www.rjmcompany.com/polyethylene-pipe-fuser.htm
Welding Tool Center Proweld Equipment
http://www.asahi-america.com/products--welding-equipment.htm
Jointing of PolyEthylene Pipes
http://www.watersandfarr.co.nz/jointing.asp
Frequently Asked Questions - The Science of Heat Fusion (5 pages)
http://www.connectrafusion.com/pdfs/Connectra-FAQ.pdf
Power the Future of ElectroFusion
http://www.mtdeason.com/news2.htm
or
http://www.millerwelds.com/education/articles/story109.html
Electrofusion Welding
http://www.mosleymoling.co.uk/electrofusion.htm
RITMO Plastic Welding Machines
www.ritmo.it
***
Information
Links to the Mid Month Bulletin Pages are listed in the regularly updated page on Welding Resources (Opens a new Window).
We urge our readers to Bookmark this page or to subscribe to our Welding Site Blog by clicking on the orange buttons under the NavBar in each Website page.(www.welding-advisers.com)
You may also click periodically on the Welding Blog button in the NavBar.
Readers interested in downloading the referenced above publications are invited to save them in a special Folder they will prepare in their Computer.
In case you missed the last Practical Welding Letter, Issue No. 62 of October 2008 you will be able to obtain it by clicking on PWL#062. (Opens a new Page).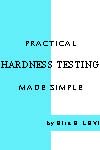 If you think that this page might be useful, you are invited to forward it to a friend.
If you received this page from a friend, please note that you can get at no cost every new issue of Practical Welding Letter, by clicking on Subscription (Opens a new Page).
You will also receive a bonus book on
"Practical HARDNESS TESTING made simple".
If you want to contribute from your thoughts and experience visit our new page reachable by clicking on Welding Talk and typing or copying directly in the form.
Your comments are welcome.
Important Announcement
Where are you looking for Materials Information?
Now you can easily assemble your own Encyclopedia Online! You will thus enjoy a huge advantage not available to those unaware of this opportunity. See the page on Metals Knowledge. Act now to realize your benefit!
---
Click on the following image to watch the SBI! TV Show!

POWERED BY:


Click on this Logo NOW!
Copyright (©) 2008, by Elia E. Levi and
www.welding-advisers.com
All Rights Reserved
See you next time...