We hope you will find this Letter interesting and useful.
Let us know what you think of it.



PWL#101B
Mid Month Bulletin No.69
16 January 2012

PWL#101B - Resources on Welding Process Comparison, Cost Reduction, Selection, Competition, Joint Requirements, Waste Reduction, Accessory Equipment, Economics, Optimization, record keeping, analyzing performance, real consumable costs, redesign for economy, automation, robotics, Ship Cost Reduction and much more...
---
Mid January Bulletin
16 January 2012 - Resources on Weld Cost Reduction - Bulletin 69
---
Resources on Welding Process Comparison and Cost Reduction
---
(Sponsored Links)
Introduction
DON'T USE REPLY to send your messages! Use Contact Us instead.
A longtime PWL Reader who contributed a few interesting articles in the past, spurred by a question of the recent Questionnaire (See: PWL#100), kindly suggested to dedicate some more space to:
Process Comparison and Cost Reduction Articles
The result is the present Mid Month Bulletin No. 69, issue 101B of Practical Welding Letter for Mid January 2012. I hope this list provides useful guidance to readers in search of solutions, and also an encouragement to other readers to take the initiative to suggest new subjects of interest to them.
One should accept the obvious fact that, by ignoring the real costs incurred in any fabrication, including welding operations, it is impossible to pin down waste and reduce it.
Cost Estimate should be done before launching any production line, to get the baseline against which to compare actual costs. This will give a measure of the real performance and of the achievable improvements.
It appears that the search for waste is not the first and foremost priority of most of Managements. It is a pity that the task of looking for and reducing waste is looked at with fear and distrust.
See also the page on Welding Cost Estimate.
I am pleased to give here advance notice of an article, to be published in the next issue PWL#102, titled Process Optimization & Innovation, of my friend Naddir M. Patel of
http://www.rayatechnicalservices.com/
He is an Expert with a proven history of successful performance improvement in fabrication environments. He can be contacted for consultancy and help through his website given above.
The addresses reported hereafter were live and correct at the time of their publication. There is no guarantee that they will always be so, because they are administered by the sources themselves and are under their control.
Note: References to articles or other documents are given here in one of two forms. If the links are "live" (usually underlined or otherwise highlighted) they are operated with a click of the mouse.
If they are URL's (Uniform Resource Locator), which is the analogue of an address, they begin with "http://..." or "www.". These are not live and must be copied and pasted entirely into the browser (after having selected them with the mouse or otherwise). If they are long they may be displayed in two or more lines. In that case one has to care that the URL be copied completely in a single line without any space, and Enter.
If the information is important to you, you may save the selected pages in a suitable folder on your Computer for easy reference. You are welcome to forward this page to those of your friends who may profit of this information.
* * *
Resources
Welding Process Comparison Study (11 pages)
http://www.adonyiweldingconsultant.com/pdf/ProcessComparisonReport.pdf
Plastic Joining: Process Comparison
- How Laser Plastic Welding Stacks Up to the Competition
Laser.
Resources on Welding Economics
Click on PWL#051B.
Fatigue Characterization of Automotive Steel Sheets (6 pages)
http://www.icf11.com/proceeding/EXTENDED/5200REV.pdf
Process Comparison (PAW - EBW - LBW)
(Advantages vs. Disadvantages)
Click on PWL#021.
Friction Welding Comparison
Sorry! The link was removed by the source:
http://www.teamafw.com/
Dimension™ NT 450 Competitive Comparison
http://www.millerwelds.com/products/multiprocess/comparisons/pipepro_welding_system.html
Tandem MIG Process
Lincoln 1.
Experimental comparison of mig and friction stir welding processes
for EN AW-6061-T6 (Al Mg1 Si Cu) Aluminium Alloy (10 pages)
http://ajse.kfupm.edu.sa/articles/351B-p.20.pdf
Comparison between AC and MF-DC resistance spot welding
by using high speed filming
http://www.journalamme.org/papers_vol24_1/24143.pdf
Weld Procedure Variables Comparison Sheet for Structural Steel Codes (5 pages)
WTIA.
Comparing flash and butt welding
The Fabricator.
Welding Process Effects in Weldability Testing of Steels
http://files.aws.org/wj/supplement/04-2002-ATKINS-s.pdf
Welding on the Farm: Selecting a Welding Unit
http://www.millerwelds.com/resources/articles/welding-farm/
Comparison of orbital and linear vibration welding of thermoplastics.
Library.
Remote welding impacts auto manufacture
Lasers.
The welding process impact on residual stress and distortion
(21 pages)
DSpace.
Process Selection for Welding
Lincoln 2.
Reducing Your Welding Costs
Lincoln 3.
Guaranteed Cost Reduction (GCR)
Lincoln 4.
EBTEC Achieves Significant Cost Saving in Joint Strike Fighter
(F-35) Engine Program
Sorry, the link was removed.
One Million Dollar Cost Reduction for Field Pipe Line Welding Crew.
http://www.weldreality.com/pipeweldAlberta.htm
TIP TIG welding is 100 to 500% faster than TIG
http://tiptigusa.com/index.htm
Estimating Total Welding Costs
http://www.fabricatingandmetalworking.com/2011/12/estimating-total-welding-costs/
[Note: - The following is reported as an example of
how Management should strive to improve Welding Workforce]
Weld Engineer
Sorry, the link was removed.
Welding Optimization
http://www.rayatechnicalservices.com/
Choosing the Right Consumables to Reduce Welding Cost (4 pages)
Praxair.
Cost Reduction Solutions
http://www.dalsinind.com/redesign_cost.html
Automated welding for job shops
http://www.thefabricator.com/article/automationrobotics/automated-welding-for-job-shops
Hybrid laser welding of pipes and the cost effectiveness
compared to conventional welding
http://www.esab.com/global/en/education/Hybridlaser-welding-of-pipes.cfm
Practical Applications for Hybrid Laser Welding
http://files.aws.org/wj/2007/10/wj200710/wj1007-47.pdf
Fixtures and Integration for Robotic and Automated Welding
(Presentation - 39 Frames)
http://matc.edu/robot/04Fixture_and_Integration_for_Robotic_Welding.pdf
Documents for Ship Cost Reduction Study Guide
(Presentation - 12 Frames)
Ship.
Cost Reductions and Product Consistency Improvements Using
Unannealed High-Frequency/Solid State (UHFSS) Welded
409 Stainless Steel Heat Exchanger Tubing (12 pages)
Atlas Steel.
Spot Welding: Still in the Driver's Seat
http://www.aws.org/wj/nov03/feature.html
Information
Links to the Mid Month Bulletin Pages are listed in the regularly updated page on Welding Resources (Opens a new Window).
We urge our readers to Bookmark this page or to subscribe to our Welding Site Blog by clicking on the orange buttons under the NavBar in each Website page, to get immediate notice of every new published page. (www.welding-advisers.com)
You may also click periodically on the Welding Blog button in the NavBar.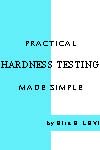 If you think that this page might be useful, you are invited
to forward it to a Friend.
If you received this page from a friend, please note that you can get at no cost every new issue of Practical Welding Letter, by clicking on Subscription (Opens a new Page).
You will also receive a bonus book on

Practical HARDNESS TESTING made simple.
If you want to contribute from your thoughts and experience visit our new page reachable by clicking on Welding Talk and typing or copying directly in the form.
Your comments are welcome.
Important Announcement
Where are you looking for Materials Information?
Reach Online the best Expert Sources for assembling at no cost your Materials Encyclopedia, a rich collection of valuable information.
You can!
Volume 1 - Materials
Volume 2 - Metals Welding
See our New Page on Metals Knowledge.
---
Send us Comments, Feedback and your Original Contributions!

---
Click on the following image to watch the SBI! TV Show!

POWERED BY:


Click on this Logo NOW!
Copyright (©) 2012, by Elia E. Levi and
www.welding-advisers.com
All Rights Reserved
See you next time...