Bulletin 45
January 15, 2010
PWL#077B - Resources on Fiber Optic Sensors, Acoustic Sensors, Piezoelectric Impedance Sensors, TWI Fatigue Sensor, Monitoring Aging Aerospace Structures, Monitoring Composite Airframes, Dynamic Testing of Bridges, Structural Health Monitoring, Concrete Structures Aging, Recent Trends in Structural Health Monitoring and more...
---
Mid January Bulletin
15 January 2010 - Structural Health Monitoring Resources - Bulletin 45
---
Introduction
[Note: DON'T USE REPLY to send us your messages!
Use Contact Us instead.]
On the argument of this Issue see also the following Website page:
Monitoring Structures.

The subject dealt with in this Bulletin seems quite remote from the worries of the average welder. Nevertheless it should be encouraging to know that besides the great progress done in engineering design and testing, the present trend requires to find ways to install suitable sensors within structures as they are built. The purpose is to know at any time with confidence what is the real structural health condition.
It is hoped that such timely knowledge will reduce the cost of periodic inspection and repair, will prevent the unexpected occurrence of sudden collapse, will give advance notice of impending failures, will ease repair procedures, will help in extending with confidence the useful structure life, will confirm or improve the theoretical design assumptions, will simplify code requirements.
The addresses reported hereafter were live and correct at the time of their publication. There is no guarantee that they will always be so, because they are administered by the sources themselves and are under their control.
Note: References to articles or other documents are given here in
one of two forms. If the links are "live" (usually underlined or otherwise highlighted) they are operated with a click of the mouse.
If they are URL's (Uniform Resource Locator), which is the analogue of an address, they begin with "http://..." or "www.". These are not live and must be copied and pasted entirely into the browser (after having selected them with the mouse or otherwise). If they are long they may be displayed in two or more lines. In that case one has to care that the URL be copied completely in a single line without any space, and Enter.
If the information is important to you, you may save the selected pages in a suitable folder on your Computer for easy reference. You are welcome to forward this page to those of your friends who may profit of this information.
---
(Sponsored Links)
---
* * *
Resources
Structural Health Monitoring (SHM)
http://en.wikipedia.org/wiki/Structural_health_monitoring
Sensors:
(Fiber Optics)
Fiber Optic Sensors for Bridge Monitoring (12 pages)
(including Principle of Operation)
http://www.asce.org/inside/PDF_response/Casas.pdf
Fiber Optic Sensor Solutions for Aerospace
http://www.bluerr.com/pdf/brr_aerospace.pdf
(Acoustic Emission)
Health Monitoring of Aerospace Structures with Acoustic Emission
and Acousto-Ultrasonics
http://www.ndt.net/article/wcndt00/papers/idn755/idn755.htm
(Impedance)
Sensitivity of PZT Impedance Sensors for Damage Detection
of Concrete Structures
http://www.mdpi.com/1424-8220/8/1/327/
Overview of Piezoelectric Impedance-Based
Health Monitoring and Path Forward (13 pages)
http://www.cimss.vt.edu/pdf/Journal%20Articles/Park/J14.pdf
(Fatigue Sensor)
Development of a fatigue sensor for welded steel structures
http://www.twi.co.uk/content/spyhzmay2006.html
Applications:
(Aerospace)
Active Sensors for Health Monitoring of
Aging Aerospace Structures (12 pages)
(5-9 March 2000)
http://www.me.sc.edu/research/lamss/pdf/CONFERENCES/C55_SPIE-00-3985-32_numbered.pdf
Embedded Active Sensors for in-situ Structural Health Monitoring
of Aging Aircraft Structures (10 pages)
(April 23-25, 2001)
http://www.me.sc.edu/research/lamss/pdf/CONFERENCES/C69_ASME_7NDE.pdf
Smart Aircraft Structures: a Future Necessity (1.1.2007)
Composites World.
Fiber optic thermal health monitoring of
aerospace structures and materials (9 pages)
http://ntrs.nasa.gov/archive/nasa/casi.ntrs.nasa.gov/20090012430_2009012391.pdf
Monitoring The Health Of Composite Airframes
http://www.nasa.gov/centers/dryden/news/X-Press/aerovations/composite_structures.html
(Bridges)
Static and Dynamic testing of Bridges and Highways
using long-gage fiber Bragg grating based strain sensors (8 pages)
http://www.bluerr.com/papers/BRR-2000_SPIE_Vol4202_p79.pdf
Wireless Intelligent Sensor Network for
Autonomous Structural Health Monitoring (SHM)(10 pages)
http://www.intelligent-systems.info/papers/Sazonov_SPIE2004.pdf
Bridge and Tunnel Structural Health Monitoring
with Fiber Optic Sensors
http://www.oida.org/news/oida-news/2007/243
Wireless Sensors May Help Governments Monitor Health
of Aging Infrastructure
http://www.govtech.com/dc/articles/261440
Researchers Embark on $6.8 Million Research Project to
Develop Accurate, Wireless Monitoring of Highway Bridges
http://www.utexas.edu/news/2009/01/15/wireless_bridges/
Structural Health Monitoring of Streicker Bridge
http://shm-blog.blogspot.com/
(Civil Structures)
Managing Concrete Structures Aging - One Approach (17 pages)
http://www.ornl.gov/~webworks/cppr/y2001/pres/108732.pdf
Better concrete structures are coming: expert
Canada
Overview of Wireless Sensors for Real-Time Health
Monitoring of Civil Structures (6 pages)(2004)
http://www-personal.umich.edu/~jerlynch/papers/IWSCM04Paper.pdf
Embedded Sensing of Structures: A Reality Check (7 pages)
http://enl.usc.edu/papers/cache/chintala_rtcsa05.pdf
Current Directions of Structural Health Monitoring
and Control in USA (Abstract - 2008)
http://www.scientific.net/AST.56.277
Fiber sensors for structural-health monitoring (2009)
http://spie.org/x33991.xml?ArticleID=x33991
Combined static and dynamic monitoring of civil structures
with long-gauge fiber optic sensors (8 pages)
http://www.micronoptics.com/uploads/library/documents/Combinedstatic.pdf
Validation case studies of wireless monitoring systems
in civil structures (8 pages)
http://eig.stanford.edu/publications/jerry_lynch/SHMII2Lynch%28FINAL%29.pdf
New Technologies for Structural Testing and Health Monitoring (2009)
http://zone.ni.com/devzone/cda/tut/p/id/9078
In-Construction Monitoring System
http://www.cse.polyu.edu.hk/benchmark/in-construction.htm
Monitoring of Tall Building's Dynamic behaviour
using Precision Inclination Sensors
http://www.fig.net/commission6/lisbon_2008/papers/pas12/pas12_04_yigit_mc069.pdf
Recent Trends in SHM Technologies (4 pages)[2009-03-23]
http://ammtiac.alionscience.com/pdf/AQV3N4_ART01.pdf
* * *
Links to the Mid Month Bulletin Pages are listed in the regularly updated page on Welding Resources (Opens a new Window).
We urge our readers to Bookmark this page or to subscribe to our Welding Site Blog by clicking on the orange buttons under the NavBar in each Website page.(www.welding-advisers.com)
You may also click periodically on the Welding Blog button in the NavBar.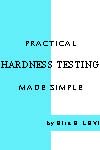 If you think that this page might be useful, you are invited to forward it to a Friend.
If you received this page from a friend, please note that you can get at no cost every new issue of Practical Welding Letter, by clicking on Subscription
(Opens a new Page).
You will also receive a bonus book on
"Practical HARDNESS TESTING made simple".
If you want to contribute from your thoughts and experience visit our new page reachable by clicking on Welding Talk and typing or copying directly in the form.
Your comments are welcome.
Important Announcement
Where are you looking for Materials Information?
Reach Online the best Expert Sources for assembling at no cost your Materials Encyclopedia, a rich collection of valuable information.
You can!
Volume 1 - Materials
Volume 2 - Metals Welding
See our New Page on Metals Knowledge.
---
Click on the following image to watch the SBI! TV Show!

POWERED BY:


Click on this Logo NOW!
Copyright (©) 2010, by Elia E. Levi and
www.welding-advisers.com
All Rights Reserved
See you next time...