Bulletin 49
May 17, 2010
PWL#081B - Resources on Ultrasonic Nondestructive Testing, Basic Principles, Wave Types, Wave Propagation, Defects in Castings, Measuring Size of Defects, Reliability, Sizing Errors, Articles, Standards, Reference Blocks, Buyers Guide and more...
---
Mid May Bulletin
17 May 2010 - Resources on Ultrasonic Nondestructive Testing - Bulletin 49
---
Introduction
[Note: DON'T USE REPLY to send us your messages!
Use Contact Us instead.]
Advance Notice
Starting with next Issue (PWL#082), the Mid Month Bulletin will be integrated with the regular publication, due out at the beginning of each month. The Bulletin will appear in the usual form in continuation to the Practical Welding Letter. There will not be any other changes except that the date of publication will not be actually at Mid Month. The change is meant to save on extra expenses that would be necessary to continue with split issues. Readers looking for resources will be advised where to find them. Please get my apology for any inconvenience.
Important Announcement
For assembling at no cost your own Encyclopedia Online,
a rich collection of valuable information from expert Internet Sources, on
Materials, Volume 1,
and Metals Welding, Volume 2.

Get Both Now at 20% Discount!
Order Now!.
On the argument of this Issue you may see also the website page on Welding Inspection and the Mid November 2009 Bulletin 43 on Resources on Ultrasonic Phased Arrays. Click on PWL#075B to see it. Previous Issues of Practical Welding Letter are available at the Index of Past Issues of PWL, while the Titles of important Articles published there are in the page on Welding Topics.
The Index of all previous Issues of the Mid Month Bulletins can be found in the page of Welding Resources.
The subject of this Bulletin is quite important for many inspectors, therefore it is recommended to bookmark this page or keep its reference handy for further use. The art and practice of ultrasonic testing has to be learned and practiced for years to reach a satisfactory performance level, independent of the official certification that may be obtained
The addresses reported hereafter were live and correct at the time of their publication. There is no guarantee that they will always be so, because they are administered by the sources themselves and are under their control.
Note: References to articles or other documents are given here in
one of two forms. If the links are "live" (usually underlined or otherwise highlighted) they are operated with a click of the mouse.
If they are URL's (Uniform Resource Locator), which is the analogue of an address, they begin with "http://..." or "www.". These are not live and must be copied and pasted entirely into the browser (after having selected them with the mouse or otherwise). If they are long they may be displayed in two or more lines. In that case one has to care that the URL be copied completely in a single line without any space, and Enter.
If the information is important to you as we hope, you may save the selected pages in a suitable folder on your Computer for easy reference. You are welcome to forward this page to those of your friends who may profit of this information.
* * *
Resources
Ultrasonic testing
http://en.wikipedia.org/wiki/Ultrasonic_testing
The American Society for Nondestructive Testing
http://www.asnt.org/
History of NDT-Instrumentation
http://www.ndt.net/article/wcndt00/papers/idn378/idn378.htm
NDT UT Ultrasound Explained (4 pages)
http://www.spacialpower.com/index.html
IEEE Ultrasonics, Ferroelectrics and Frequency Control Society (Links)
http://www.ieee-uffc.org/ultrasonics/links.asp
Non-Contact Ultrasonic Testing
http://www.twi.co.uk/content/ndt_ultratest.html
Examination Guide for Initial Certification
- Industrial Ultrasonics (28 pages)
www.nrcan.gc.ca/smm-mms/ndt-end/pdf/ult-ult-eng.pdf
Introduction to Ultrasonic Testing (Presentation - 46 frames)
http://www.scribd.com/doc/23793495/Introduction-to-Ultrasonic-Testing
Ultrasonic Testing of Steel Castings (38 pages)
http://www.sfsa.org/sfsa/pubs/misc/Ultrasonic%20Testing.pdf
Basic Principles of Ultrasonic Testing
(1 - html, 58 pages)(2 - pdf, 116 pages)
http://www.ndt-ed.org/EducationResources/CommunityCollege/Ultrasonics/Introduction/description.htm
and
http://web.missouri.edu/~washerg/Undergrad%20NDE/ultrasonic/pdf/NDT%20Resource%20Center%20Ultrasound.pdf
Basic Principles of Ultrasonic Testing (presentation, 43 pages)
http://www.kint.nl/methoden/niet%20destructief%20onderzoek/Basical%20Principles%20of%20UT.pdf
Nondestructive Material Testing with Ultrasonics
- Introduction to the Basic Principles -
http://www.ndt.net/article/v05n09/berke/berke1.htm
The Open Access NDT Database
http://www.ndt.net/
Ultrasonic Testing of Axle sets of Diesel-Engine trains
http://www.ndt.net/article/wcndt00/papers/idn779/idn779.htm
An Introduction to Ultrasonic Material Analysis
http://www.olympus-ims.com/en/applications-and-solutions/introductory-ultrasonics/introduction-material-analysis/
Take a Closer Look at Ultrasonic Inspection
http://www.ndtmag.com/Articles/Feature_Article/BNP_GUID_9-5-2006_A_10000000000000791033
Multiple Channel Ultrasonic Instrument for Inspection Systems
http://www.ductile.org/Magazine/2000_2/inspection.htm
Information for the Procurement and Conduct of NDT
Part 4:Ultrasonic Sizing Errors and Their Implication for Defect Assessment (48 pages)
http://www.hse.gov.uk/comah/sragtech/ndt4.pdf
Human Reliability in Ultrasonic Inspection
http://www.sonotronndt.com/article.asp?ArtID=12
Ultrasonic Testing: Seeing the Unseeable
http://www.qualitydigest.com/oct05/articles/02_article.shtml
Measuring with Sound
http://www.qualitydigest.com/nov01/html/ultrasonic.html
PC-Based Ultrasonic Test System Basics
http://zone.ni.com/devzone/cda/tut/p/id/3766
ASM NDT Buyers Guide (2009)(8 pages) Direct Download from
http://asmcommunity.asminternational.org/portal/site/www/AsmStore/ProductDetails/?vgnextoid=885caa253dc12210VgnVCM100000621e010aRCRD
or
http://asmcommunity.asminternational.org/static/Static%20Files/IP/Magazine/AMP/V167/I07/amp16707p27.pdf?authtoken=c6068d0ce7328bbcbb08e7bd7759bad22f72a83b
19 Articles on Ultrasonic NDT Technology
http://www.reliabilityweb.com/fa/ultrasonic.htm
Ultrasonic Testing of Aerospace Materials
(NASA Practice No. PT-TE-1422)(6 pages)
http://klabs.org/DEI/References/design_guidelines/test_series/1422msfc.pdf
Public Lessons Learned Entry: 0765
on Ultrasonic Testing of Aerospace Materials (above)
http://www.nasa.gov/offices/oce/llis/0765.html
techsolutions 6
Selecting a Nondestructive Testing Method,
Part V: Ultrasonic Testing (5 pages)
http://ammtiac.alionscience.com/pdf/TechSolutions06.pdf
ISO 11496:1993 01-Nov-1993
Seamless and welded steel tubes for pressure purposes -
Ultrasonic testing of tube ends for the detection of laminar imperfections
Click to Order.
BS EN 1714:1998
Non destructive testing of welded joints.
Ultrasonic testing of welded joints
British-Adopted European Standard / 15-Jan-1998 / 32 pages
Click to Order.
ISO 12094:1994
Welded steel tubes for pressure purposes
- Ultrasonic testing for the detection of laminar imperfections
in strips/plates used in the manufacture of welded tubes
International Organization for Standardization / 01-Dec-1994 / 7 pages
Click to Order.
ISO/FDIS 17640
Non-destructive testing of welds
-- Ultrasonic testing -- Techniques, testing levels, and assessment
http://www.iso.org/iso/iso_catalogue/catalogue_ics/catalogue_detail_ics.htm?ics1=25&ics2=160&ics3=40&csnumber=50438
Industrial Integration of Residual Stress Measuring NDT -
Systems Based on Ultrasonics and Micro-Magnetics
http://link.aip.org/link/?APCPCS/760/1387/1
Commercial Publications
Ultrasonic Pipe Testing Overview
http://www.corrview.com/service_03.htm
Ultrasonic Pipe / Tank Testing
http://www.eci-ndt.com/ultrasonic-pipe-tank-testing.html
Automated Ultrasonic Technology (AUT)
http://www.ixar.in/aut.aspx
* * *
Links to the Mid Month Bulletin Pages are listed in the regularly updated page on Welding Resources (Opens a new Window).
We urge our readers to Bookmark this page or to subscribe to our Welding Site Blog by clicking on the orange buttons under the NavBar in each Website page.(www.welding-advisers.com)
You may also click periodically on the Welding Blog button in the NavBar.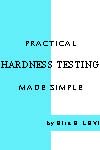 If you think that this page might be useful, you are invited to forward it to a Friend.
If you received this page from a friend, please note that you can get at no cost every new issue of Practical Welding Letter, by clicking on Subscription
(Opens a new Page).
You will also receive a bonus book on
"Practical HARDNESS TESTING made simple".
If you want to contribute from your thoughts and experience visit our new page reachable by clicking on Welding Talk and typing or copying directly in the form.
Your comments are welcome.
---
Important Announcement
Where are you looking for Materials Information?
Seriously, when you have important questions to settle for your day to day work, and you know that a Welding Encyclopedia would come in handy, why not profit of this opportunity to reach practically at no cost a huge repository of professional knowledge and know-how? Your benefit is invaluable and immediate. Go for it!
Reach at no cost Online the best Expert Sources for assembling your Materials Encyclopedia, a rich collection of valuable information.
You can!
Volume 1 - Materials
Volume 2 - Metals Welding

Get Both Now at 20% Discount!
Go to our New Page on Metals Knowledge.
---
Click on the following image to watch the SBI! TV Show!

POWERED BY:


Click on this Logo NOW!
Copyright (©) 2010, by Elia E. Levi and
www.welding-advisers.com
All Rights Reserved
See you next time...