Additive-Manufacturing
Revolution in the Making
Additive-Manufacturing is a revolutionary building method.
Note: To view Google Ads, Pls.
Right Click and
Open in a New Window.
In older times, a simple implement badly worn out, could be salvaged, sometimes, by just welding new material upon its worn out surface.
In case of necessity, complete small parts like a flange or a small pipe section, could be made by adding weld beads upon a simple substrate.
Additive-Manufacturing is by now a mature multiform technology, increasingly applied for its economical and practical benefits.
The name came to pinpoint the main difference between this and the more traditional ways of building objects.
The usual procedure is to take chunks of metal or stone of suitable dimensions and to chip away excess material, generally by mechanical means.
That is how old marble sculptures were made for centuries.
In modern times, with the use of increasingly costing special materials, the waste became apparent, as most of the initial block was ending up in turnings and chips.
Additive Manufacturing started by referring to a process by which digital 3D design data is used to build up a component in layers by depositing plastic material and solidifying it locally with focused UV light beams.
Initially there was a trend, called Rapid Prototyping, whereby three dimensional plastic objects could be easily manufactured with simple plastic materials, to speed up the development of the real thing by traditional methods.
Note: To view Google Ads, Please
Right Click and
Open in a New Window.
---
This development was most useful in Investment Casting, where wax patterns (or of other low melting temperature material) were readily prepared from drawings.
Additive Manufacturing allows for highly complex structures which can still be extremely light and stable.
It provides a high degree of design freedom, the optimization and integration of functional features, the manufacture of small batch sizes at reasonable unit costs and a high degree of product customization even in serial production.
Real progress was achieved when welding processes were used with advanced and expensive materials.
Ultrasonic Additive-Manufacturing is a solid-state processing technique that uses ultrasonic vibrations to bond metal tapes into near net-shaped components.
Due to the basic characteristics of the process, building parts by welding together metallurgically incompatible materials can be easily performed.
Besides that use, Ultrasonic additive manufacturing process enabled embedding many difficult materials into composite structures.
Laser Beam Welding and Electron Beam Welding, both high energy processes, were adopted by manufacturers who designed new machines specifically for this manufacturing purpose, permitting the use of high performance materials in powder or wire form deposited in layer upon layer.
A commercial publication describes Laser Deposition Technology (LDT), a process in which metal powder is injected into the focused beam of a high-power laser under tightly controlled atmospheric conditions.
The focused laser beam melts the surface of the target material and generates a small molten pool of base material.
Powder delivered into this same spot is absorbed into the melt pool, thus generating a deposit that may range from 0.005 to 0.040 in. thick and 0.040 to 0.160 in. wide.
The resulting deposits may then be used to build or repair metal parts for a variety of different applications
Another commercial publication presents Electron Beam Additive Manufacturing Technology and compares the use of powders vs. metal wires.
The subject of Additive-Manufacturing was mentioned and discussed a few times in Practical Welding Letter Issues:

PWL#043 (March 2007),
PWL#077 (January 2010),
PWL#106 (June 2012),
PWL#116 (April 2013, Advances in AM),
PWL#128 (April 2014, Arc Welding for AM),
PWL#144 (August 2015).
The links are found at the Index of Past Issues of PWL.
An Article on Large Scale Additive Manufacturing was published (2) in Issue 153 of Practical Welding Letter for May 2016.
Click on PWL#153.
An Article on Additive Manufacturing Equals Excitement was published (2) in Issue 159 of Practical Welding Letter for November 2016. Click on PWL#159.
An Article on Aerospace Applications of Additive Manufacturing was published (2) in Issue 169 of Practical Welding Letter for September 2017.
Click on PWL#169.
Advanced industries look forward to the implementation of parts for complex geometries and special materials.

For mastering the problems, large associations including industry, academia and governmental agencies, were formed to produce collective funding and building facilities, for speeding the development.
For demanding applications a long and costly procedure of Qualification is required to satisfy all safety requirements.
It is considered quite certain that in the near future the number of applications of AM and the sophistication of their design will achieve results of considerable importance.
For links to online sources, see Bulletin_112, Resources on Additive Manufacturing.

Watch the following Videos on
Additive Manufacturing - The Next Industrial Revolution
https://www.youtube.com/watch?v=l0SXlkrmzyw

and

Direct Metal Laser Sintering
https://www.youtube.com/watch?v=cRE-PzI6uZA
* * *
Any questions or comments or feedback? Write them down and send them to us by e-mail. Click on the
Contact Us
button in the NavBar at top left of every page.
---
If you did not yet find what you need, why not typing your question in the following Search Box?

---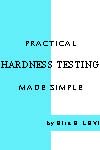 Let us remind you that, if you are interested, we offer a no cost subscription to our Practical Welding Letter and a bonus book in pdf format to be made available for download to your computer on the subject of
PRACTICAL HARDNESS TESTING MADE SIMPLE.
Click on Subscription.
To reach a Guide to the collection of the most important Articles from Past Issues of Practical Welding Letter, click on Welding Topics.
Note: To view Google Ads, Please
Right Click and
Open in a New Window.
---
Back
Home
Processes
Site Map
We used to remind to our readers titles and links to our informative pages on:
welding basics,
welding processes,
welding materials and
other welding related subjects.
We are informed that publishing a list of internal links in website pages, is judged as
objectionable practice
by companies that grade the relevance of the page content to
users' usefulness
.
Therefore, in an effort to comply with the above requirement, we remove the usual list appearing in this location, and urge our readers to use the Site Map to locate the pages that might provide them the answers to their questions.
Additive-Manufacturing Top
---
---
SBI! E-Business - Building An Online Business
Watch - The Video:

and also

POWERED BY:


Click on this Logo NOW!