Welding-plan advisers...
This page, has many functions.
It defines what has to be done and how.
It selects Processes, Materials and means.
It helps troubleshoot and solve welding problems.
It assists readers in finding what they look for.
Welding-plan hindrances?
Ever felt being stuck in place as something goes wrong?
When your Welding-plan production grinds to a stop...
...while lots of rejects pile up in the bin?
When you look for the best Welding-plan ...
...while you need to keep up with quality?

---
Visit the NEW Page on Welding Overview, for a thorough Introduction to Welding.
Visit also the NEW Page on Process-selection, for Understanding the Selection procedure and
the NEW Page on Process-optimization for improved productivity.

---
You may want to start your quest on your own, that maybe the best.
Try to describe to yourself in writing:
what you are doing,
how you are doing,
what are your goals,
and what are the unacceptable results
Then use the Contact Us form to send us without any obligation the above:
We may add a few questions in need of clarification.
---
Even the best Welding-plan may run into problems...
Hey! In any case what you need is an urgent solution, right?
A quick fix, that is. What about...
Finding a trustworthy Welding Adviser for solving
your Welding-plan problems and cutting down on rejects?
Relax!
You can find here the
missing link
to Welding-plan troubleshooting
and you get the
benefit
of a helpful Expert Adviser you can trust.
Hi, I am Elia E. Levi, a Mechanical Engineer, retired after more than 40 years of work in the Industry. I am specialized in Welding, M.Sc. in Metallurgy, and I consult regularly on the most diverse welding and metallurgical problems. I often contribute also to Engineering Fora (plural of "Forum"... a Latin word).
I keep in touch with a long list of readers of my monthly Practical Welding Letter available at no cost by Subscription, and I routinely write articles in the technical press, as I report in my publications.
See Welding Articles.
Besides building and maintaining this Welding Advisers Website,
I answer daily to various Welding-plan specific queries that come to me by e-mail.
I believe my answers are sought for, and the Testimonials I get
(as reported in PWL) demonstrate appreciation.
Note:

Whoever qualifies as one of the following:
Hobby Welder, Individual Artisan, small Shop Owner, Student etc.,
will get free advice from this website.

Industrial Companies willing to hire my consulting services, will be able to exploit my professional expertise by issuing a Purchase Order for a fee, and I will stay with their problem until it is solved to their satisfaction.
So how can you get easily and promptly the profitable information you need?
It is quite easy. This Website can help you out. It is more than a structured collection of information. It is stuffed with updated know-how, practical tips and explanations, all visible online, if you care to look for and read what you find...
It is designed to offer the tangible benefit of timely response to most current and less frequent Welding-plan questions.
Difficult to navigate?
Come on! Here are the tips for finding out what you look for:
Look for your subject in the frequently updated Site Map,
Scan the FAQ page for your question,
Look in the Welding Topics from past issues of PWL,
Perform a Google Search from one of the Site pages, or see further down.
And then, if you still do not find your special Welding-plan answer...
Exploit your Personal, Professional Adviser!
It may be the smartest thing you can do to resume ASAP profitable production. It will not cost you a fortune. It may save you one.
The benefits? using qualified consultation saves time and expenses,
otherwise wasted in rejects and unsuccessful trials.
NEW! - See my new page by clicking on Welding Consultation.

To remain in touch: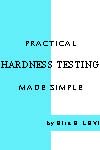 Bookmark this page,
Subscribe to our periodic Practical Welding Letter and you will get also a bonus Book on
Practical HARDNESS TESTING made simple,
Subscribe to our RSS feed (see under the NavBar) for all new and updated pages,
Click on Contact Us.
So?... Ready to begin with some experiment?
I am waiting for your request...
---
If you did not yet find what you need, why not typing your question in the following Search Box?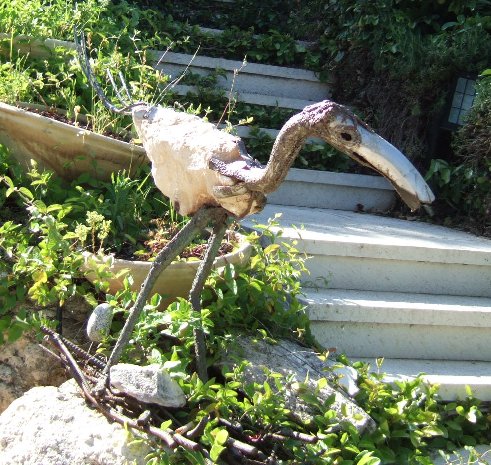 Bird
by Uri Sharon
[From https://www.welding-advisers.com/Hobby-welding.html]



Watch this Lincoln Electric Instructional Video
AWS D1.1 Overhead Welding Test, Part 1
- Set up & Fit-up
https://www.youtube.com/watch?v=oCS9t2CB6Vg
* * *
Any questions or comments or feedback? Write them down and send them to us by e-mail. Click on the Contact Us button in the NavBar at top left of every page.
Note: To view Google Ads, Please
Right Click and
Open in a New Window.
---
See the important Website pages:

Materials
Processes
Equipment
Jobs
Quality
Welding Economics
Safety
Steel Welding
Alloy Steel Welding
Welding High Yield Steels
Tool Steel Welding
Stainless Steel Welding
Welding Duplex Stainless Steel
Aluminum Welding
Magnesium Welding
Titanium Welding
Welding Nitinol
Copper Welding
Heat Resisting Alloys Welding


Welding-plan Top
---
Do you know why so many people Love SBI?
Because it helped them realize their dreams...
We Were Just Trying to Make Ends Meet
POWERED BY:


Click on this Logo NOW!
Copyright (c) 2003-2012, 2013, 2014, 2015, 2016, 2017
by Elia E. Levi and www.welding-advisers.com
All Rights Reserved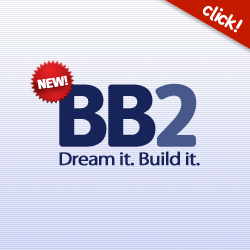 This is the Gate to our Site, dedicated to provide useful and practical answers to questions, and solutions to problems related to welding processes, equipment, materials, careers, quality, safety and more...
Use it!
---