Welding-Site-Building.
How was it done.
Solutions with Effective, Practical Advice
Welding-Site-Building: lucky planning for Retirement.
Why this Site was built and how?
Building a Site on Welding (Welding-Site-Building) is what I have done for some time now.
How did I start on it? Sometimes during 2002 I knew for certain that my retirement from my professional employment was coming frightfully close.
---
(Sponsored Links)
---
I choose to explore the big world of the Internet, to see if I could make out of it something enjoyable to myself and useful to others, to get busy with after retirement.
I can tell you now that it was a blessed decision that saved me from anguish and despair, and I really mean it. I am still eager every day to get my work done, and I enjoy every bit of it too.
---
---
Welding and Metallurgy have been the subjects of most of my professional life for over forty years. On the contrary Welding-Site-Building or Building a Website on those highly technical matters was not considered by me, in the beginning, as a possible and achievable task.
Note that I had no previous knowledge of what was involved in Welding-Site-Building, and that even my experience with computers was limited and painfully gained with much trial and error at an advanced middle age (much to the pleasingly surprised amazement of my own grown up son, himself a PhD in Physics!).
How I learned the basics at no cost.
And then, somewhere, somehow, I do not remember exactly when, where and how, I stumbled upon my lucky best find. It is about a small but highly successful firm called SiteSell, founded and managed by an exceptional Medicine Doctor called Ken Evoy, who choose to generate the means that permit to anybody, even without previous experience, to set up websites built to succeed and prosper on the Internet.
It would have been easier if some friend or other had introduced me to this new world of amazing Welding-Site-Building opportunities, but I had none with this experience and I had to evaluate all by myself.
It was the essential magic key to open up all the secrets. My ideas on what and how to do on the Internet were still quite confused. I was not yet ready for Welding-Site-Building but I found myself on a promising path.
How I got Enlightenment for free.
I approached some of the free stuff offered by SiteSell with a healthy skeptic mind. Little by little I was won by Ken Evoy's candid and sincere attitude.
He convinced me that anyone, with sufficient brain and motivation (BAM), could do what was almost unthinkable before. Build a Website, even Welding-Site-Building, capable of attracting interested visitors, providing them with the knowledge and information they were looking for and making them my friends.
At that time all the insight I got had not cost me a cent. Only afterwards I understood that, in order to put in practice my good intentions and to really deal with making such a site, I needed a few tools that, as provided by Sitesell, were among the best and most affordable on the whole Net.
I was gladly surprised to find out that the investment required, besides my time, was only a very modest financial outlay.
As I wrote already, my knowledge and experience are elsewhere, not in building sites. To better prepare for the new job I had in mind, after having glimpsed on online previews of selected chapters of a book, and being convinced that what I read could help me, I bought it and I started learning.
The book, called "Make Your Site Sell 2002", and sold by SiteSell at a modest price, contains everything a newcomer should know to start right on track.
Nowadays it is even better. The book is downloadable at no cost. Click on Make Your Site Sell.
Update
While the story is true, it is by now (March 2012) somewhat obsolete. This page should be summarized to convey only a personal Testimonial of how, without previous experience, it is possible to build a successful website, able to reach a growing audience of regular readers.
The SiteSell Company has built a new set of tutorials and tools that, in the hands of any person determined to succeed, help to translate an idea in a vibrant website likely to be found and followed on the Internet.
See for yourself the Sitesell page and you will be provided with all you need to start your amazing journey...
* * *
I refer on my experience with this book in another page on
How to make a Site that Sells
.
What I learned from SiteSell persuaded me that I could do Welding-Site-Building, and therefore to jump in, I just started, even though in a somewhat clumsy way. I used of course Solo Build It!, the magic toolbox that helps those without experience like me to compete with anybody else for a small piece of attention.
I told of my experience with this tool set in yet another page, on the Builder Toolbox.
To my surprise as an inexperienced beginner, although with much to work on yet, I came in a few months of Welding-Site-Building to some positive results, measured in the number of visitors that came to my website, that encouraged me to pursue my goals and to improve my performance.

I can assure my readers that, if I could do it, then Dr. Ken Evoy must be right, anybody can do it.
The most important benefits I found in Welding-Site-Building with the SiteBuilIt! Toolbox are:
It saved me time and money because all the tools needed, (and much more that I am still unable to exploit) are included in the package. No previous technical knowledge is required for Welding-Site-Building.
I could use a true and natural process that was explained step by step. All that is needed to start is there, with a modest price tag, with new modules and capabilities being offered from time to time at no extra cost. Recently a most helpful feature was added: a forum for SBI users, where information and experience is exchanged among members.

I could learn Welding-Site-Building from the winners, as the proofs exhibited in the Sitesell site represent some exceptionally good and documented results obtained by quite a substantial portion of SBIers (as they are affectionately designated).
This initiative was perfect for me as a retired professional, in that it gives me Welding-Site-Building occupation and satisfaction. It may be interesting for other people too...
And now I may still pursue other new and more ambitious projects...
* * *
Any questions or comments or feedback? Write them down and send them to us by e-mail. Click on the Contact Us button in the NavBar at top left of every page.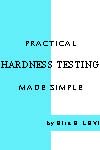 Let us remind you that, if you are interested, we offer a no cost subscription to our Practical Welding Letter and a bonus book in pdf format to be made available for download to your computer on the subject of
PRACTICAL HARDNESS TESTING MADE SIMPLE. Click on Subscription.
To reach a Guide to the collection of the most important Articles from Past Issues of Practical Welding Letter, click on Welding Topics.
---
I would like to recommend to readers who may be interested, the Quick Tour of Sitesell. There is however much more to dig out.
If and when you are ready to spend some more of your browsing time, you can find essential information on the subject of Site Building in the Complete Reference to Solo Build It!.
POWERED BY:


Click on this Logo NOW!
Copyright (c) 2003-2010, 2011, 2012, 2013, 2014, 2015, 2016, 2017
by Elia E. Levi and www.welding-advisers.com
All Rights Reserved.
Building a Site on Welding: a challenge and a winning formula. If I could build a Site, so you can too...