BB2 is your new Block Builder 2
for Building your Professional, Sharp,
Modern-looking Web Site
BB2 is your rare Chance Not To Be Missed!
Hello!
This BB2 Page is a Personal Call to each and every one of our Readers.
SiteSell, the amazing Company founded and directed by Dr. Ken Evoy, a medical Doctor who dedicated thought, work, efforts and his whole life to
help Anybody Build a Profitable Internet Business,
just released Block Builder 2 (BB 2) and Site Designer, an entirely new platform already appreciated as the best Site Builder in the world.
See this page on the new BlockBuilder 2.
Almost everybody dreams of
Wanting to work from home,
Quitting the day job,
or Building a new life.
A few like you can take the challenge and jump in at no risk...
because of the 90 days money back Guarantee...
Don't panick! You won't need to learn any HTML, CSS, PHP, etc.
Of course if you are code-savvy, you can apply your coding skills to SBI! as well. The sky is the limit!
But if you don't know any of that, you could not care less.
With the New Site Designer you just build your professional, sharp, modern-looking Web Site with more powerful, easy and fun-to-use software that makes you more productive.
Never before was such a plan realized so easily as it is now with BB-2, as testified by the Feedback of scores of new enthusiastic followers in Facebook pages.
Just to get the feeling, you may wish to see for yourself:
and

There is even more enthusiastic feedback in the SBI! Forums like these 2 posts...
"To all you experienced SBIers - I'm now hooked just like the rest of you. I'm having so much fun writing my pages and matching up photos I've been searching for and downloading. Got my L&F (Look and Feel), customized the header with a photo of my own. Can't actually build my pages, though, since I have an existing online presence and timing is everything just now. I will break out with at least 10-12 pages ready when I switch over - a few more days and I'll be ready.
Kudos to all for SBI and BB 2 and the forums and the wonderful people at support, and huge hugs to Ken, who 'owns' it all so personally - and that is what makes all the difference!"
- Barbara from theguidewithin.org
-----
"WOWWWWWWWWWWWWWWWWWWWWWW... Am I the first one to see the BB2 and posted in the forums? Just wondering :-) I am LOVINGGGGGGGGGGGGGGGGGGGGG IT" :-)
- Faraz from weird-strange-facts.com
------------
Now you can get a good, calm look at what the new SiteBuilder is all about.
Watch the Video in action: SiteSell Introduction of SBI! BlockBuilder 2! #BB2

BB2.
Having a complete site builder is only one piece of the puzzle, of course, when building a business. Are you concerned that you will be given the tools but then be left to figure it all out on your own?
With SBI! nothing could be farther from the truth.
From the Action Guide, to the Forums, to Support and SiteSell Facebook, you will never have to feel alone in your e-business building journey.
Next, you could dig deeper by getting into the new BB2 features. If you are not overwhelmed yet by the abundance of features at your fingertips, you may wish to see from a few select videos from the BB-2 playlist some of the features that translate as BENEFITS in your applications.
For example, what are Sitewide Dots? Sitewide Dots allow users of BB2 to add common site-wide elements to every page with one-click ease. They make global changes fast and easy, giving incredible control over the look and feel of your site, instant site-wide addition of ads, etc.
Here you can see how this is done from the following Video:

You may wish to acquaint yourself with Re-Usable Blocks. This feature allows you to save commonly-used site elements, that you may wish to use more than once on your site. With click-and-drag ease turn them into Re-Usable Blocks and save them. Then recall them as you need and re-use them anywhere in your site.
Watch the Video to see how this is done in practice:
Do you wish to watch the whole set of 17-part BB2 Video Guided Tour?
Click on:
Guided Tour, or pick and see whatever you like...
This is only the tip of the Iceberg: If you have the time and intention to look in a more serious way into what you get when you take your chance, here are a few more pages links that let you get a more complete feeling of the seriousness of this very honest, candid and helpful Company:
CTPM.
InfoPublishing SBI! Businesses.
SiteSell Services Case Studies.
WAHM (Work At Home Moms) SBI! Businesses.
At this point it is only natural that you have a few questions before you take your chance. Ask freely your
Questions
, and SiteSell experts will satisfy your curiosity, with no obligation on your part, of course...
Before leaving this page, though, Take Your Action!
---
---
Click on the following image to watch the SBI! TV Show!

POWERED BY:


Click on this Logo NOW!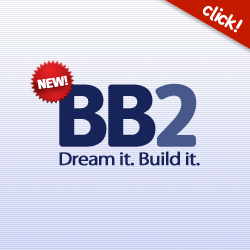 Copyright © 2012, 2013, 2014, 2015, 2016, 2017
by www.1st-diy-home-surveillance-guide.com and Elia E. Levi
All Rights Reserved