Contract-Welding
to meet uncommon needs
Contract-Welding services are offered by Specialized Companies.
Note: To view Google Ads, Pls.
Right Click and
Open in a New Window.
These usually have special equipment and experience with special materials.
They may have also definite technologies not yet available to job shops or to large works.
In general these companies have long experience in particular industries, familiarity with materials and their certifications, specifications and code requirements, and a core of specialities.
Making the most of Contract-Welding services
Using their services makes their advantages available to those in need of immediate help, without reorganization, personnel assumption and training even if there are limited prospects of future employment.
While advertising their capabilities and their experience, the companies specify the processes they use and their limitations if any, special equipment they have on hand like positioners and hoisting equipment.
Also the materials they are used to process and the types of structural construction they can provide, custom machine manufacturing, be it a prototype or a well defined production run.
Most credible credentials would be those related to services offered in the past to known and respected companies from the same industry.
The list of their fabricated or rebuilt/repaired products will give an idea of the scope of their experience.
This may include Prototype and Production Services, Custom and Special Machines, Contract Manufacturing, Custom Welding and Fabrication.
Sometimes the capabilities of their large machines and hoisting means can include or exclude them from the list of prospective suppliers.
Note: To view Google Ads, Please
Right Click and
Open in a New Window.
---
Some providers may bring their equipment where it is needed on the customer's premises, or take on themselves repair projects even if essential information is partly missing.
Contract-Welding providers may offer less common processes like Laser, Plasma, Flame and Water Jet Cutting.
Welding processes may include Stud Welding, Friction Direct Drive and Inertia welding, Friction Stir welding.
 
Electron beam welding, with exceptional capabilities like oversize chambers and additive manufacturing.
They may offer in their website a Table of their usual processes including special ones like Micro TIG Welding.
Large industrial complexes may need major repair or restructuring work exceeding the capabilities of their own maintenance department.
In those instances, trusting the work to reliable Contract-Welding service providers may be the best solution assuring the maximum benefit.
When considering to accept new orders for welding fabrications exceeding their capabilities, not yet covered with sufficient equipment or experience, industries or job shops may explore outsourcing parts of the job to Contract-Welding for part of the order.
This may help them familiarize with new technologies and become able to decide if their further development in those unknown directions may be worthwhile.
Welding management should prepare a list of possible Contract-Welding providers in their area, to be used in case of sudden need.

Watch the following Video, (no recommendation or endorsement intended) on

Friction Stir Welding

http://www.mtiwelding.tv/videos/index/322
* * *
Any questions or comments or feedback? Write them down and send them to us by e-mail. Click on the Contact Us button in the NavBar at top left of every page.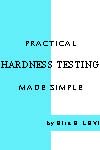 Let us remind you that, if you are interested, we offer a no cost subscription to our Practical Welding Letter and a bonus book in pdf format to be made available for download to your computer on the subject of
PRACTICAL HARDNESS TESTING MADE SIMPLE. Click on Subscription.
To reach a Guide to the collection of the most important Articles from Past Issues of Practical Welding Letter, click on Welding Topics.
Note: To view Google Ads, Please
Right Click and
Open in a New Window.
---
Back Home

Site Map

We used to remind to our readers titles and links to our informative pages on:
welding basics,
welding processes,
welding materials and
other welding related subjects.
We are informed that publishing a list of internal links in website pages, is judged as
objectionable practice
by companies that grade the relevance of the page content to
users' usefulness
.
Therefore, in an effort to comply with the above requirement, we remove the usual list appearing in this location, and urge our readers to use the Site Map to locate the pages that might provide them the answers to their questions.
Contract-Welding_Top
---
---
Click on the following image to watch the SBI! TV Show!

BUILT BY:

Click on this Logo NOW!
Watch - The Video:
and also