Welding-certification
access key to a Welding Career
In the industry, Welding-certification is a procedure, conducting to the issue of a document.
Note: To view Google Ads, Pls.
Right Click and
Open in a New Window.
The Certificate testifies that its owner has successfully fulfilled Code requirements.
Those include learning, examinations and tests, established by governmental or world recognized authorities.
The purpose is to demonstrate his/her capability to perform successfully the duties spelled out in the specific Program involved.
As such, suitable Welding-certifications are necessary instruments allowing the entrance into a class of professionals appreciated for their capability to assume demanding responsibilities and to produce valuable results.
Without some Certifications, it is practically impossible to get a significant and rewarding job in the welding industry.
Obtaining the required specialized Welding-certification opens the doors to the welding career that the person selected for his/her own professional advancement.
One should know that the description of requirements is spelled out in documents called specifications, whose purpose is to clarify the conditions that are commonly associated with successful performance of materials and processes.
Specifications are generally written by experts, nominated by associations taking care of the common interests of industry and of the public, and sitting in ad-hoc commissions charged with producing those documents, after deep examination and much discussion.
When national or local regulatory bodies, in name of public safety, adopt specific standards or write their own, these are called Codes and become mandatory in their jurisdiction.
The way to assure that individuals or industries, engaging in their jobs of producing manufactured items, satisfy Code requirements, is to check their compliance with each and every applicable spelled out condition.
See Welding Codes.
Qualification and Welding-certification
Note: To view Google Ads, Please
Right Click and
Open in a New Window.
---
The process in general is called Qualification.
See Welding Qualification.
In the words of the AWS Welding Handbook, ninth edition, volume 1 (Chapter 15, page 638): [...] government codes and regulations provide assurance that individuals are technically competent to perform work and provide inspection services in their industries".
The document testifying that the checking process was performed in a professional way, witnessed and approved by authorized professionals, is called Certificate, and the process for obtaining it is Certification.
The American Welding Society (AWS) offers information on the requirements, on the training materials and on facilities available to interested individuals wishing to prepare themselves to examinations and tests required for obtaining Welding-certification.
The following are the Professional Certifications offered by AWS:

Certified Welding Inspector
Senior Certified Welding Inspector
Certified Welding Educator
Certified Radiographic Interpreter
Certified Welding Supervisor
Certified Welding Sales Representative
Certified Welding Engineer
Certified Welder
Certified Robotic Arc Welding
Readers interested in
learning more
on the subject, before committing to undertake the path leading them to any of the available Welding-certifications are urged to become
familiar
with the AWS
Welding-certification
page.
In particular those interested can profit from the availability of AWS Educational Library and Online Courses supplying the required information through the Internet.
Another well know international provider of Welding-certification, The Welding Institute from UK, through its TWI Training and Education Services, offers valuable and recognized credentials in several locations around the world.
A source of useful information is available at GoWelding where one can find examples of practical tests required by certain codes.
Also welding schools and commercial companies provide information and training toward certification test.
See Welding Education and Training.
Candidate individuals intending to build their career in welding should plan their education and training in view of obtaining meaningful Welding-certifications satisfying their purposes and goals.
An Article on AWS Certification Program Update was published (11) in Issue 163 of Practical Welding Letter for March 2017.
Click on PWL#163.
An Article on A Career as Welding Inspector was published 
(7) in Issue 164 of Practical Welding Letter for April 2017.
Click on PWL#164.
For seeing the new issues every month, please Subscribe.
Watch the following Video on
Welding Certification
https://www.youtube.com/watch?v=3S_eLhAK69g
* * *
Any questions or comments or feedback? Write them down and send them to us by e-mail. Click on the
Contact Us
button in the NavBar at top left of every page.
---
If you did not yet find what you need, why not typing your question in the following Search Box?

---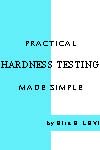 Let us remind you that, if you are interested, we offer a no cost subscription to our Practical Welding Letter and a bonus book in pdf format to be made available for download to your computer on the subject of
PRACTICAL HARDNESS TESTING MADE SIMPLE. Click on Subscription.

To reach a Guide to the collection of the most important Articles from Past Issues of Practical Welding Letter, click on Welding Topics.
Note: To view Google Ads, Please
Right Click and
Open in a New Window.
---
Back
Home
Processes
Site Map
We used to remind to our readers titles and links to our informative pages on:
welding basics,
welding processes,
welding materials and
other welding related subjects.
We are informed that publishing a list of internal links in website pages, is judged as
objectionable practice
by companies that grade the relevance of the page content to
users' usefulness
. Therefore, in an effort to comply with the above requirement, we remove the usual list appearing in this location, and urge our readers to use the
Site Map
to locate the pages that might provide them the
answers to their questions
.
Welding-certification Top
---
---
SBI! E-Business - Building An Online Business

Watch - The Video:

and also


POWERED BY:


Click on this Logo NOW!