Bulletin_124

Materials Encyclopedia Online
Part 8
The purpose of this Bulletin_124 is to provide Links to Online Sources.

Note: To view Google Ads, Pls.
Right Click and
Open in a New Window.
As already advised in our rewritten and revised Metals Knowledge page, the ambitious program of building your  Materials Encyclopedia Online continues here with Part 8.
Part 1 can be found at Bulletin_117.
Part 2 can be found at Bulletin_118.
Part 3 can be found at Bulletin_119.
Part 4 can be found at Bulletin_120.
Part 5 can be found at Bulletin_121.
Part 6 can be found at Bulletin_122.
Part 7 can be found at Bulletin_123.
Once organized in folders identified with meaningful titles, the authoritative body of knowledge gathered in this way will prove invaluable for study and reference.
Readers can develop their Encyclopedia along additional and different lines, according to their interests and needs, beyond what is given here as an initial selection to serve general information purposes.
---
Mid November Bulletin
---
November 2016 - Resources on Metals P.8 - Bulletin_124
---
PWL#159B - Bulletin_124: Resources on Refractory Metals, Niobium, Molybdenum, Tantalum, Ttungsten, Rhenium, Refractory Metal Alloys, Properties and Uses, Welding, Brazing, Refractory Metals Association, Journal, Design, Technology, Refractory Metal Coatings, Mechanical Properties, Electrochemical Processing, Microwave sintering, Grinding, Electrodeposition and much more...
It is strongly recommended to review the general recommendations and to continue building the Encyclopedia: it may become your reference manual for learning the fundamentals of technology and also for solving all kinds of practical problems.
Note: References to articles or other documents are given here in one of two forms.  
If the links are "live" (usually underlined or otherwise highlighted) they are operated with a click of the mouse.
If they are URL's (Uniform Resource Locator), which is the analogue of an  address, they begin with "http://..." or "www.".
These are not live and must be copied and pasted entirely into the browser (after having selected them with the mouse or otherwise).
If they are long they may be displayed in two or more lines. In that case one has to care that the URL be copied completely in a single line without any space, and Enter.
Resources on Refractory Metals
Refractory metals
https://en.wikipedia.org/wiki/Refractory_metals
Refractory metals: usage and joining practice
https://www.welding-advisers.com/Refractory-metals.html
REFRACTORY METALS
http://www.steelforge.com/literature/ferrousnon-ferrous-materials-textbook/non-ferrous-metals/refractory-metals/
Refractory Metal
http://encyclopedia2.thefreedictionary.com/Refractory+metals
Introduction to Refractory Metals
http://www.rembar.com/Introduction.html
Refractory Metals: Properties, Types and Applications
https://www.corrosionpedia.com/2/1426/corrosion-101/refractory-metals-properties-types-and-applications
Refractory Metals and Refractory Metal Alloys (24 pages)
http://bama.ua.edu/~mweaver/courses/MTE585/Refractory
%20Metals_2012.pdf
INTERNATIONAL JOURNAL OF REFRACTORY METALS AND
HARD MATERIALS (12 pages)
https://www.elsevier.com/journals/international-journal-of-refractory-metals-and-hard-materials/0263-4368?generatepdf=true
International Journal of Refractory Metals and
Hard Materials
(Article Downloads)
http://www.sciencedirect.com/science/journal/02634368
& also
http://www.journals.elsevier.com/international-journal-of-refractory-metals-and-hard-materials/most-downloaded-articles
Refractory Metals Association
http://www.mpif.org/AboutMPIF/rma.asp
Refractory Metals: Niobium, Molybdenum and Rhenium
http://www.totalmateria.com/Article123.htm
Welding of Reactive and Refractory Metals
http://www.totalmateria.com/Article50.htm
Technology metals
https://www.hcstarck.com/en/products/technology_metals.html
Refractory metals(4 pages)
http://www.asminternational.org/documents/10192/1913972/
htp00307p056.pdf/ad82c332-c622-4e51-b4ff-6f6805d2ea44
Refractory Metals (Book Article for sale, downloadable from ASM International)
http://www.asminternational.org/search/-/journal_content/56/10192/
EMEA2008P583/PUBLICATION
Refractory Metals - Machine Design
http://machinedesign.com/basics-design/refractory-metals
REFRACTORY METALS AND COMPOSITE MATERIALS (25 pages)
http://www.polema-rus.com/userfiles/files/refractory-metals-and-comosite-materials.pdf
Machining Refractory Metals
http://www.sme.org/MEMagazine/Article.aspx?id=46401&taxid=1416
Refractory Metals (5 pages)
https://www.buehler.com/Spanish/eClub/Methods-by-material/8_SumMet_Refractory%20Metals.pdf
Committee B10 on Reactive and Refractory Metals and Alloys
http://www.astm.org/COMMITTEE/B10.htm
Refractory Metal Coatings & Freestanding Structures
http://www.ultramet.com/refractory_metal_coatings.html
Joining of Refractory Metals and its Application (10 pages)
https://www-plansee-com.azureedge.net/fileadmin/user_upload/Joining_of_Refractory_
Metals_and_its_Application_2009.pdf
The First-Principles Design of Ductile Refractory Alloys
http://euler.phys.cmu.edu/widom/pubs/PDF/JOM60_2008_p61.pdf
Brazing of
BHC31 - REFRACTORY METALS: NIOBIUM, MOLYBDENUM, TANTALUM, AND TUNGSTEN
(From the Brazing Handbook - Fifth Edition - Chapter 31)
https://pubs.aws.org/p/1122
Brazing Refractory Metals Used in HighTemperature Nuclear Instrumentation (6 pages)
https://inldigitallibrary.inl.gov/sti/4282346.pdf
Plansee High Performance Materials
https://www.plansee.com/en/index.html
The Properties and Uses of Refractory Metals and Their Alloys (Abstract)
https://www.cambridge.org/core/journals/mrs-online-proceedings-library-archive/article/the-properties-and-uses-of-refractory-metals-and-their-alloys/64633719C14A3957FA9CEE276C3970D3
Mechanical Properties of some Refractory Metals and their alloys
http://web.ornl.gov/info/reports/1964/3445605482830.pdf
The Electrochemical Processing of Refractory Alloys (5 pages)
http://web.mit.edu/dsadoway/www/58.pdf
Advanced Metallic Branch (NASA website to browse)
http://www.grc.nasa.gov/WWW/StructuresMaterials/AdvMet/index.html
Microwave sintering of refractory metals/alloys: W, Mo, Re, W-Cu, W-Ni-Cu and W-Ni-Fe alloys (Abstract)
https://www.ncbi.nlm.nih.gov/pubmed/21721327
Grinding the Refractory Metals: An Investigation of the Grinding Characteristics of Columbium, Molybdenum, Tantalum, Tungsten and their Alloys Utilizing a Norton Hydraulic Surface Grinder (Abstract)
http://www.emeraldinsight.com/doi/pdfplus/10.1108/eb034042
Refractory metal single crystals
http://www.a-p-tech.com/refractory-metal-cathodes.html
Refractory Metals and Their Industrial Applications (ASTM Book for sale)
https://www.astm.org/DIGITAL_LIBRARY/STP/SOURCE_PAGES/STP849.htm
Refractory Metal Fasteners for Extreme Conditions: The Basics (4 pages)
http://www.goodfellowusa.com/white-papers/refractory-metal-fasteners-for-extreme-conditions-wp-en-us.pdf
Electrodeposition of Coherent Deposits of Refractory Metals -
I . Niobium (Abstract)
http://jes.ecsdl.org/content/112/3/266.abstract
This concludes the Part 8 of the proposed links with Resources on Refractory metals.
* * *
Any questions or comments or feedback? Write them down and send them to us by e-mail.
Click on the Contact Us button in the NavBar at top left of every page.
---
If you did not yet find what you need, why not typing your question in the following Search Box?

---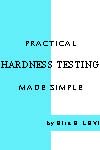 Let us remind you that, if you are interested, we offer a no cost subscription to our Practical Welding Letter and a bonus book in pdf format to be made available for download to your computer on the subject of
PRACTICAL HARDNESS TESTING MADE SIMPLE.
Click on Subscription. To reach a Guide to the collection of the most important Articles from Past Issues of Practical Welding Letter, click on Welding Topics.


Note: To view Google Ads, Please
Right Click and
Open in a New Window.
---
Back
Home
Processes
Site Map
We used to remind to our readers titles and links to our informative pages on:
welding basics,
welding processes,
welding materials and
other welding related subjects.
We are informed that publishing a list of internal links in website pages, is judged as
objectionable practice
by companies that grade the relevance of the page content to
users' usefulness
. Therefore, in an effort to comply with the above requirement, we remove the usual list appearing in this location, and urge our readers to use the
Site Map
to locate the pages that might provide them the
answers to their questions
.
---
Watch the Video
A STORY OF LOVE AND FREEDOM - BEING AN ENTREPRENEUR #1
Click on the following image to watch the SBI! TV Show!

Watch - The Video:
and also

---
POWERED BY:


Click on this Logo NOW!
Copyright (©) 2016
by Elia E. Levi and
www.welding-advisers.com
All Rights Reserved
Click to YOUR GIFT.