Welding-Automation
for Quality and Productivity
Welding-Automation is now an option to consider.
Note: To view Google Ads, Pls.
Right Click and
Open in a New Window.
Once it was achievable only for very large operations.
Equipment and software were designed and built for each project.
The costs involved could only be justified by mass production. 

Note: To view Google Ads, Please
Right Click and
Open in a New Window.
---
Modifications were expensive and took time to be performed.
Due to learning progress in recent years and to experience gained, Welding-Automation is now affordable even for short production runs.
Instant change of programming is easily implemented.
If manufacturing enterprises involving welding meet limits to their growth because of scarce availability of skilled and certified welders, and if a substantial backlog of orders guarantees continuing operation, a thoughtful transition to Welding-Automation may help to find a worthy and profitable way to expansion.
Careful study and precise planning are essential to successful realizations.
One should first become familiar with practical implementations of Welding-Automation in similar production facilities.
Involved suppliers and integrators can provide short reviews of their past realizations.
A list of easily available Online references to commercial providers can be found, without endorsement or recommendations, in our Bulletin_106.
Chapter 11, titled Mechanized, Automated and Robotic Welding, of the ninth edition of AWS Welding Handbook, Volume 1, page 451 (WHC1.11), provides a list of term definitions and a thorough introduction to the subject.
The electronic versions of each single chapter like this one can be purchased separately at: AWS Ch.11
To read our website page on Robotic-arc-welding you can just click on the link.

Reasons for Welding-Automation
The main Reasons for implementing Welding-Automation are:
improving welding productivity,
by reducing manufacturing turnaround time
and fulfilling orders just in time,

improving repeatability and weld quality
decreasing manufacturing costs,
by preventing overwelding and reducing rework,

easier compliance with safety regulations
and enhancement of working environment.
Running Welding Automation requires knowledgeable personnel specially instructed to deal with daily maintenance and tending of complex equipment.
Self adjustment of computer controlled parameters depends on suitable sensors capable of transmitting real-time data.
Reliable hardware organized by suitable software should be capable to handle the expected variation of process conditions during production time.
As with all major changes in production means, a sufficiently long transition period backed by the previously available manual routines should be planned to allow for learning of the features and for smoothing away the inevitable glitches due to temporary inexperience.
As solutions available become more user friendly and robust, increasing numbers of welding shops of different types will adopt gradually some forms of Welding-Automation, gaining confidence and experience for further and more complex realizations.
This seems to be the natural evolutionary path to be followed by enterprises intending to adapt to changing requirements in order not to be left behind.


Watch the Video (no endorsement or recommendation intended) on

Cotterman Co. and Lincoln Automation
https://www.youtube.com/watch?v=NZFhTveL2E8&feature=plcp
* * *
Any questions or comments or feedback? Write them down and send them to us by e-mail. Click on the
Contact Us
button in the NavBar at top left of every page.
---
If you did not yet find what you need, why not typing your question in the following Search Box?

---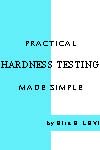 Let us remind you that, if you are interested, we offer a no cost subscription to our Practical Welding Letter and a bonus book in pdf format to be made available for download to your computer on the subject of
PRACTICAL HARDNESS TESTING MADE SIMPLE.
Click on Subscription.
To reach a Guide to the collection of the most important Articles from Past Issues of Practical Welding Letter, click on Welding Topics.

Note: To view Google Ads, Please
Right Click and
Open in a New Window.
---
We used to remind to our readers titles and links to our informative pages on:
welding basics,
welding processes,
welding materials and
other welding related subjects.
We are informed that publishing a list of internal links in website pages, is judged as
objectionable practice
by companies that grade the relevance of the page content to
users' usefulness
.
Therefore, in an effort to comply with the above requirement, we remove the usual list appearing in this location, and urge our readers to use the Site Map to locate the pages that might provide them the answers to their questions.
Welding-Automation Top
---
SBI! E-Business - Building An Online Business

Watch - The Video:

and also

POWERED BY:


Click on this Logo NOW!