Robotic-arc-welding,
Should You follow the Trend?
SOLUTIONS with Effective, Powerful Advice
Welding Problem? Solve it! with
Help from a Welding Professional
Contact Us.
Note: To view Google Ads, Pls.
Right Click and
Open in a New Window.
Robotic-arc-welding
can be a beneficial move.
It breaks away from constraints that limit expansion of shops already struggling at full capacity.
It should be considered whenever presented with the opportunity to grab a share of new production orders.
The introduction of Robotic arc welding, however, should be gradual and well conceived.
It should start with simple, repetitive jobs, because unsolved difficulties may be overwhelming if the process is not planned adequately.
Robotic-arc-welding has known a slow and painful introduction to industry.
By now it is quite mature a technology and can be applied successfully, if supported by knowledgeable personnel.
---
If you did not yet find what you need, why not typing your question in the following Search Box?

---
The welding process adopted is generally the Gas Metal Arc Welding that can be adapted to widely varying conditions, provided it is conducted properly.
According to certain critics, the weak points were at first lack of welding process expertise.
Also incorrect attitudes that prevented management from seeing the real problems and solving them.
One such critic, the world renowned expert Ed Craig, dedicated
Chapter 11, from page 289 to page 434, of his book
"A Management and Engineers Guide to Mig Welding,
Quality-Cost-Training"
to Mig Welding with Robots.

This book is a warmly recommended reading to anyone involved with this subject, for understanding and learning.
Ed Craig
A Management and Engineers Guide to MIG Welding Quality-Costs-Training
Document Number: AWS 050
American Welding Society, 01-Jan-1996
640 pages

Note: To view Google Ads, Please
Right Click and
Open in a New Window.
---
Mechanized and automated processes are built for continuous welding and must be retooled for any major change in the product. They are described as rigid or inflexible processes.
Robotic-arc-welding has in principle the following potential advantages:
multipurpose, flexible, reprogrammable, permits change from one application to another by switching software,
suitable for work in hostile environments,
highly productive, with high weld current, deposition rate and welding speed,
results repeatable and reliable, with adequate sensors providing real time parameter adjustment,
freedom from rest time.
The following limitations of Robotic-arc-welding must be considered:
welding process expertise required from operator,
robot welding programs must be developed by expert personnel,
parts must be manufactured and assembled for welding within strict tolerances ,
fixtures and cells must be designed with competence,
planned maintenance of equipment and torch must be enforced,
robot unplanned downtime may be costly.
As a general observation one should note that, owing to increasing difficulties in filling job openings with expert welders, industries are actively driving the move to flexible automatic or robotic welding.
Do you know why many companies do not achieve the productivity required from their Robotic-arc-welding systems?
This loss is attributed, by no less authority than AWS Welding Handbook 9th edition, Volume 1, page 472, "to a lack of qualified personnel".
Therefore in the coming years there will be a remarkable increase in robotic welding jobs available to qualified welders.
Robotic arc welding cells need expert operators to run them smoothly and profitably.
It may be a tempting challenge for ambitious welders, to learn the various disciplines that combine in this demanding job.
It is not easy but good operators will be in demand and will be able to obtain improved wages.
One should note that AWS has recently introduced a new Certification Program for Robotic Arc Welding - Operators and Technicians (CRAW). See
http://www.aws.org/w/s/certification/CRAW/
A short note on How to become an AWS Certified Robotic Arc Welding Operator/Technician was published (2) on Issue 85 of Practical Welding Letter for September 2010.
Click on PWL#085 to see it.
The following documents can be consulted:
ANSI/AWS D16.1M/D16.1:2004
Specification for Robotic Arc Welding Safety
American Welding Society, 03-Feb-2004
28 pages

ANSI/AWS D16.2M/D16.2:2007
Guide for Components of Robotic and Automatic Arc Welding Installations
Edition: 3rd
American Welding Society / 25-Aug-2006 / 34 pages

ANSI/AWS D16.3M/D16.3:2009
Risk Assessment Guide for Robotic Arc Welding
Edition: 2nd
American Welding Society / 13-Nov-2008 / 30 pages

ANSI/AWS D16.4M/D16.4:2005
Specification for the Qualification of Robotic Arc Welding Personnel
American Welding Society, 13-Jul-2005
24 pages

Robotic Arc Welding systems are defined by their:
capability of motion and space covered,
maximum load capacity,
maximum movement speed,
accuracy and repeatability.
Potential productivity gains are realized, under correct conditions, by avoiding oversize welding and increasing speed, relative to manual welding.
The easy part of programming is that describing the robot's path to follow.
Preferably this part should be performed off-line.
The welding part of the program should first be developed and tested for manual welding, and only then adapted (higher current, higher speed) for Robotic-arc-welding.
Ed Craig's book mentioned above is very specific on how best to adjust welding parameters to obtain consistent performance with a properly programmed Robotic-arc-welding process.
Some of his recommendations are summarized in notes published in four issues of Practical Welding Letter, in links available from our page on Mig Welding Tips.
Like every less familiar technology, introduction of a Robotic-arc-welding project requires thorough learning and planning to exploit its intrinsic high productivity potential, providing the best possible Return on Investment.
An Article on Robotic Welding was published (2) in issue 17 of Practical Welding Letter for January 2005.
Click on PWL#017 to read it. (Opens a new Window).
An Article on Transition to Robotics was published (2) in issue 81 of Practical Welding Letter for May 2010.
Click on PWL#081 to read it.
An Article on A Reality Check on Automation Myths was published (2)
in issue 131 of Practical Welding Letter for July 2014.
Click on PWL#131 to see it.
An Article on Optimizing Robotic Welding with the Right GMAW Gun was published (2) in issue 145 of Practical Welding Letter for September 2015.
Click on PWL#145.
An Article on Programming for Robotic Welding was published (3) in Issue 167 of Practical Welding Letter for July 2017.
Click on PWL#167.
Articles on Standards for Safe Robotic Welding and on Reducing risk when implementing automation were published (2), (3), in Issue 168 of Practical Welding Letter for August 2017.
Click on PWL#168.
An Article on Advances for Filler Metal fusing in Aluminum Robotic Welding was published (4) in Issue 169 of Practical Welding Letter for September 2017.
Click on PWL#169.
To receive at no cost every month Practical Welding Letter in the Inbox of your e-mail, please subscribe.
A new website page was published on Welding-Automation.
Click on the link to read it.
A new online links Resource page on the same subject was recently added to our website. Click on Bulletin_106 to see it.
Watch the following Video on
Robotic Welding
https://www.youtube.com/watch?v=ebX5hU_MDAY
* * *
NEW RESOURCES
Find some interesting links in a special Mid Month Bulletin Page of our PRACTICAL WELDING LETTER, designed offer you, our interested readers, the opportunity to search the web quickly and effectively on the subject of Robotic Welding
We urge you to explore this rich source of essential knowledge.
Online Resources on Robotic Welding , presenting Articles, Tables, Data, Buyers' Guide, Specifications, Downloads, Links, Video and Information is now available by clicking on
Robotic Welding Resources (Opens a new Window) and on
Positioning and Robotics.
Looking for more Online Reference Links? Click on Welding Resources
Any questions or comments or feedback? Write them down and send them to us by e-mail.
Contact Us button in the NavBar at top left of every page.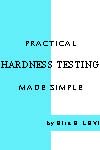 Let us remind you that, if you are interested, we offer a no cost subscription to our Practical Welding Letter and a bonus book in pdf format to be made available for download to your computer on the subject of
PRACTICAL HARDNESS TESTING MADE SIMPLE. Click on Subscription.
To reach a Guide to the collection of the most important Articles from Past Issues of Practical Welding Letter, click on Welding Topics.
Note: To view Google Ads, Please
Right Click and
Open in a New Window.
---
Hardfacing
Thermal-spray
Cold Spray
Weld Cladding
Case Hardening
Surface Engineering
Aluminum Finishing
Diffusion Welding
Repair Welding
Adhesive Bonding
Adhesive Joint Design
Mechanical Fastening
Shot Peening
Vapor Degreasing
Abrasive Blast Cleaning
Solvent Cleaning
Ultrasonic Cleaning



Robotic-arc-welding Top
---
---
Watch the following Video
POWERED BY:


Click on this Logo NOW!
Watch - The Video:

and also

Follow this Invitation!
Experience C2 power and flexibility in action by clicking SBI! 2.0 For You.
Where SBIers share their business-building experiences first-hand.
You will realize that there is nothing comparable to SBI! when you read
real stories from SBIers who share how C2 has helped them
expand, accelerate, build trust and monetize their sites.
Copyright (c) 2006, 2007, 2008, 2009, 2010, 2011, 2012, 2013, 2014, 2015, 2016, 2017
by Elia E. Levi and www.welding-advisers.com
All Rights Reserved.

Robotic-arc-welding is an application of technology capable of realizing important economic advantages by increasing industrial productivity, if properly implemented, despite the present and future shortage of skilled manual workforce.