Welding-Engineering
as a Worthy Aim
Welding-Engineering is a complex profession.
Note: To view Google Ads, Pls.
Right Click and
Open in a New Window.
It embraces several different disciplines.
Time and effort are required to master each one in turn.
Formal academic courses are offered to students by several universities and are usually the solution selected by young people.
Those who do so,  have the intention and the means to embark in a long preparative journey towards the attainment of a formal degree, hopefully opening the doors to a successful career.
But even those who started as welders should know that it is wholly in their power to achieve any goal they may wish, even the attainment of a formal title in Welding-Engineering, if they exert constant will.
Many advantages are enjoyed by those with practical work experience, when they build their progressive program towards learning and absorbing new subjects in Welding-Engineering.
The picture is becoming quite clear in their mind. They already have an idea of what can be done.
It is recommended to all welders at the beginning of their new career, to learn all possible information on their job, on materials and equipment used, on design, on production information, on technology (Welding Procedure Specifications), on quality requirements, on safety rules.

Note: To view Google Ads, Please
Right Click and
Open in a New Window.
---
Only by becoming expert in their particular application, by looking into drawings and documents, by seeking relevant specifications, by following inspection reports and repair instructions if any, by asking unusual questions on consumable use and productivity results, they will adopt an attitude that will make them stand out.
They will become the person to whom supervisors will turn to solve problems.
The inquisitive habit of the curious person to reach the root reasons of best practices is the very base of experience and a powerful spring to further achievements.
It will also make him/her the natural candidate to the next specialization course on new equipment or technology, generally viewed as tempting opportunities.
The open mind to accept every offer as an occasion to learn new information, keeps such individual awake and ready;
It it is a natural antidote against boredom, and offers the best chances to career progress.
While one can learn a lot on the job, one should be ready to explore also other avenues.
In particular one can find various opportunities to learn in formal courses conducted after working hours, and one should be ready to learn at distance.
See our page on Distance Learning.
It is recommended to spend some time considering which essential expertise should be reached and in which order, also by consulting with knowledgeable persons.
That in order to try to follow some logical path that will in time provide the means to achieve the expected goals.
Many industrial enterprises open from time to time special courses to their personnel to help in the education of specialized workers they may need, and also to foster some sort of informal trust and commitment that may enhance loyalty of the workforce to the company.
To specialize in Welding-inspection is a full time program. It is recommended as an instructive avenue to better understand the problems of successful welding.
In general performing weld inspection is less demanding in terms of physical fatigue, relative to the welder's job, which may be an advancement and an advantage.
But a recent publication reported in our PWL#143 (2) recommends the achievement of welding inspector Certification as a valuable tool in the baggage of those already holding a degree in Welding-Engineering.
For candidates to the highest job they would like to reach, a Welding Inspector Certification is almost a must, adding precious assets to any valuation of their preparation.
The road may be long and hard, but motivated and disciplined individuals should be assured that it is completely in their hands to achieve the job and the title they deserve.
For a list of online Resources on the subject of this Page, click on Bulletin_110, giving you useful information.
An interesting Contribution by an Expert, knowledgeable in building of complex welded projects, expressed his Worries on the inadequacy of new generations of Welding Engineers, in his note, published (11) in our PWL#156. It is instructive reading.

Watch the following Video on
Professor David Phillips on What You Can Do
with a Welding-Engineering Degree

https://www.youtube.com/watch?v=7LYO_izbVGw
* * *
Any questions or comments or feedback? Write them down and send them to us by e-mail. Click on the Contact Us button in the NavBar at top left of every page.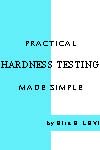 Let us remind you that, if you are interested, we offer a no cost subscription to our Practical Welding Letter and a bonus book in pdf format to be made available for download to your computer on the subject of
PRACTICAL HARDNESS TESTING MADE SIMPLE. Click on Subscription.
To reach a Guide to the collection of the most important Articles from Past Issues of Practical Welding Letter,
click on Welding Topics.
Note: To view Google Ads, Please
Right Click and
Open in a New Window.
---
Back Home

Site Map

We used to remind to our readers titles and links to our informative pages on:
welding basics,
welding processes,
welding materials and
other welding related subjects.
We are informed that publishing a list of internal links in website pages, is judged as
objectionable practice
by companies that grade the relevance of the page content to
users' usefulness
. Therefore, in an effort to comply with the above requirement, we remove the usual list appearing in this location, and urge our readers to use the
Site Map
to locate the pages that might provide them the
answers to their questions
.
Welding-Engineering _Top
---
Click on the following image to watch the SBI! TV Show!

BUILT BY:

Click on this Logo NOW!
Watch - The Video:
and also