Mid Month Bulletin_79
Fitness for Service
---
The purpose of this Bulletin_79 is to give References to Resources on Fitness for Service.

PWL#111B
Mid Month Bulletin No.79
15 November 2012
Bulletin_79 - , Inspection, Integrity Investigation, Evaluation, Assessment, European FITNET Procedures, Experience, Practices for Service and Repair, Training Courses, Examples, Advanced Stress Analysis, Aging Equipment Evaluation, Optimizing repair welding and much more...

---
Mid November Bulletin
15 November 2012 - Resources on Fitness for Service - Bulletin 79
---
How Long will it Still be Fit?
Introduction
How can one determine whether an aging structural component is still fit for continuing service?

A multiple approach was developed, along years of experience, to investigate operating equipment.

A typical assessment may involve several engineering disciplines, and it requires data from a number of sources.

The purpose is to find in time telltale hints pointing to weak points likely to grow into failures.

The structures most exposed to this kind of aging, in the sense of growing old, are those subjected to time dependent mechanical properties.

First in importance is the Creep property, expressed as continued deformation depending on stress at given high temperatures.
Equipment designed to operate at elevated temperatures, like power generating equipment, is by definition in need of periodic monitoring.

Fatigue is described as a crack growing under repeated stress.

Also fatigue cracks, combined or not with creep deformations, must be monitored closely, in order to be repaired before failure.

A short note on this subject was published (6) in Issue 11 of Practical Welding Letter for July 2004. Click on
PWL#011
to read it. Other notes can be found in other PWL issues by performing a Search from any page of our Website.
Some of the published online resources referred here in this Bulletin_79, can be downloaded at no cost. To benefit from the information there are no shortcuts: one should dedicate to learning the necessary time.

The references published in this Bulletin_79 are selected to provide useful knowledge to our readers.

Some of the sources are commercial companies, presenting their services or goods together with technical advice. No endorsement or recommendations of such offers is intended. Readers should check if such information meets their purposes and needs.

The addresses reported hereafter in Bulletin_79 were live and correct at the time of their publication. There is no guarantee that they will always be so, because they are administered by the sources themselves and are under their control.

Note: References in Bulletin_79 to articles or other documents are given here in one of two forms. If the links are "live" (usually underlined or otherwise highlighted) they are operated with a click of the mouse.

If they are URL's (Uniform Resource Locator), which is the analogue of an address, they begin with "http://..." or "www.". These are not live and must be copied and pasted entirely into the browser (after having selected them with the mouse or otherwise). If they are long they may be displayed in two or more lines. In that case one has to care that the URL be copied completely in a single line without any space, and Enter.

If the information of Bulletin_79 is important to you, you may save the selected pages in a suitable folder on your Computer for easy reference. You are welcome to forward this Bulletin_79 page to those of your friends who may profit of this information.


Resources
Recent Advances in Fitness-for-Service Assessment
(12 pages)
http://www.ndt.net/article/mendt2007/papers/anderson.pdf
Fitness-for-Service Assessment of Welded Structures (9 pages)
From ASM Handbook Vol. 6 - Document Download
Price $30.00 - Member Price $24.00
ASM.
ANSI/API 510
Pressure Vessel Inspection Code:
In-Service Inspection, Rating, Repair, and Alteration
Edition: 9th
American Petroleum Institute / 01-Jun-2006 / 56 pages
Click to Order.
API 570
Piping Inspection Code:
In-service Inspection, Repair, and Alteration of Piping Systems
Edition: 3rd
American Petroleum Institute / 01-Nov-2009 / 65 pages
Click to Order.
API 579-1 / ASME FFS-1
Fitness-For-Service
Edition: 2nd
American Petroleum Institute / 05-Jun-2007 / 1128 pages
Click to Order.
API Std 653
Tank Inspection, Repair, Alteration, and Reconstruction
Includes Addendum 1 (2010), Addendum 2 (2012)
Edition: 4th
American Petroleum Institute / 01-Apr-2009 / 152 pages
Click to Order.
API 579-1/ASME FFS-1
Fitness-For-Service Standard (Presentation - 20 slides)
[Click on "april182007ffspresentation" from Spring 2007:]
mycommittees.api.org/standards/cre/Meeting%20Materials/
An Advanced Approach to Fitness-For-Service (FFS) and Corrosion Growth Assessment to Ensure
Effective Pipeline Integrity Management ( Presentation - 43 frames)
api.
What is The Pressure Vessel Research Council?
http://www.forengineers.org/pvrc/index.html
Fitness For Service
TWI1.
Overview of the European FITNET fitness-for-service procedure
TWI2.
Which procedures for fitness-for-service assessment: API 579 or BS 7910?
TWI3.
Welding and Fitness-For-Service of Weldolet® Fittings
TWI4.
Fitness for Service Assessment
Veritas.
FITNET fitness-for-service thematic network
http://www.eurofitnet.org/
Fitness for Service Evaluation
http://hghouston.com/our-services/fitness-for-service.aspx
Fitness for Service
http://www.stress.com/services.php?sid=5
Fitness-For-Service (FFS) (Training Course)
http://www.equityeng.com/training/api-university/fitness-service
Fitness-For-Service (Consulting)
http://www.equityeng.com/consulting-services/fitness-for-service
Fracture Mechanics and Fitness-for-Service Software
http://www.questintegrity.com/products/signal-fitness-for-service/
Fitness for Service
http://www.cap-eng.com/files/121_Fitness_for_Service_Brochure.pdf
PD395 - API 579-1/ASME FFS-1- Fitness-for Service
(Training & Development 3 Days Course)
ASME1.
Experiences With Controlled Deposition Welding
and Fitness for Service in Coke Drums
(Paper Abstract)
ASME2.
Fitness for Service
http://www.acusafe.com/Newsletter/Stories/0500News-Fitness.htm
Fit for service
http://weldingdesign.com/processes/products/wdf_66424/
Fitness-For-Service
http://www.fleetech.com/?/1739/1303/2273
Fitness for Service Examples
http://www.peesi.com/Fitness%20for%20Service%20Examples.htm
Advanced Stress Analysis
- Comprehensive Analysis for New Equipment Design
Equity.
Fitness-for-Service Evaluation of Bulkheads
http://www.aws.org/conferences/abstracts/2004/papers/2B.pdf
Current Practices in Pipeline Fitness for Service and Repair (Presentation - 28 frames)
http://primis.phmsa.dot.gov/rd/mtgs/062409/MikeRosenfeld.pdf
Valdez Marine Terminal Storage - Storage Tank Mechanical Integrity Investigation (45 pages)
http://www.pwsrcac.org/docs/d0040000.pdf
Evaluation of Aging Equipment for Continued Service (23 pages)
http://cap-eng.com/files/73_05558.pdf
Inspection service helps ensure welds are fit for purpose
Fabricator1.
Optimizing repair welding in oil refineries
Fabricator2.
Hydrotesting not required under API-653 procedure (4 pages)
http://tank-consultants.com/download_documents/OGJ_20000131.pdf
---
Information
This publication, Bulletin_79, is
not distributed
by e-mail. It is reported in the Website Welding Blog. Links to the
Mid Month Bulletin
Pages are listed in the regularly updated page on
Welding Resources
(Opens a new Window).
We urge our readers to Bookmark this page or to subscribe to our Welding Site Blog RSS by clicking on the orange buttons under the NavBar in each Website page, to get immediate notice of every new published page.(www.welding-advisers.com)
You may also click periodically on the Welding Blog button in the NavBar.

---
However well informed and expert you may be, you could certainly benefit from a vast repository of online authoritative welding information.
The following may be just what you need...
Important Announcement
When you need Welding-metallurgy knowledge
consider the following offer
for assembling at no cost your own Encyclopedia Online,
a rich collection of valuable information from expert Internet Sources, on
Materials, Volume 1,
and Metals Welding, Volume 2,
available now.
See our New Page on Metals Knowledge.
---
If you did not yet find what you need, why not typing your question in the following Search Box?

---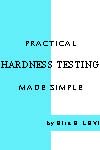 If you think that this page might be useful, you are invited to forward it to a Friend.
If you received this page from a friend, please note that you can get at no cost every new issue of Practical Welding Letter, by Subscribing (Opens a new Page).
You will also receive a bonus book on
Practical HARDNESS TESTING made simple

You are invited to contribute from your thoughts and experience: visit our new page reachable by clicking on
Welding Talk
and typing or copying directly in the form.
Or just write a note and send it to us:
Comments, Feedback and your Original Contributions! all are welcome.
Top
---
I Love SBI (And Skye)
Watch the following Video...
Click on the following image to watch the SBI! TV Show!

Visit Now the BlockBuilder 2 Page
POWERED BY:


Click on this Logo NOW!
Ready for a Surprise Proof?
Click on the following link on
Results.
Copyright (©) 2012, by Elia E. Levi and
www.welding-advisers.com
All Rights Reserved.