Bulletin_83
PWL# 115B
Mid Month Bulletin No.83
15 March 2013

PWL#115B - Bulletin_83: Resources on Adaptive Welding Process Control, Automatic Operation, Dynamic Modeling, Vision Control,  Sources on Research, Studies, Development, Applications, Real-time welding process control, Process monitoring, Machine Vision Control, Real time Diagnostics, Weld joint penetration control and much more...

---
Time Sensitive Announcement
The National Center for Welding Education and Training (Weld-Ed)
was founded in 2007 through a $5 million grant from the
National Science Foundation.

It is a national partnership between the welding and materials joining industry and technical colleges and universities.

It is dedicated to expanding the role of welding technicians in the industry.

Readers are urged to explore the following offer which may provide tangible benefits and gains to the Professional Development of
Welding Educators.

Those eligible for inclusion in the circle of Participants
will enjoy a mind opening experience likely to establish
their Professional Advancement on a promising new base.

Weld-Ed Announces
Professional Development Workshops for Welding Educators.

Press Release:
www.bit.ly/weldedrelease

Online Registration for the $99 five-day courses (includes hotel):
www.bit.ly/welded2013

Newsletter:
www.bit.ly/weldednewsletter


---
Mid March Bulletin_83
Adaptive Control Resources
This Bulletin_83 introduces Online Resources on Adaptive Welding Process Control.

The subject was briefly dealt with in our page on
Welding-control for automatic operation.

Here, in this Bulletin_83 we list online resources on these developments, which are much needed in different industries.

The needs stem from the requirements of increased production with limited human resources while assuring an ever improving quality level and reasonable prices.

Some of the published online Resources referred here can be downloaded at no cost.

The references published in this Bulletin_83 are selected to provide useful knowledge to our readers.

Some of the sources are Commercial Companies, presenting their services or goods together with technical advice.

No endorsement or recommendations of such offers is intended.

Readers should check if such information meets their purposes and needs.

The addresses reported hereafter in this Bulletin_83 were live and correct at the time of their publication.

There is no guarantee that they will always be so, because they are administered by the sources themselves and are under their control.

Note: References to articles or other documents are given here in one of two forms. If the links are "live" (usually underlined or otherwise highlighted) they are operated with a click of the mouse.

If they are URL's (Uniform Resource Locator), which is the analogue of an address, they begin with "http://..." or "www.". These are not live and must be copied and pasted entirely into the browser (after having selected them with the mouse or otherwise).

If they are long they may be displayed in two or more lines.
In that case one has to care that the URL be copied completely
in a single line without any space, and Enter.

If the information is important to you, you may save the downloaded selected pages in a suitable folder on your Computer for easy reference.

You are welcome to forward this Bulletin_83 Resources page to those of your friends who may profit of this information.

The first Reference reported hereafter is readily downloadable, but it is offered at a modest price.
It is however most important information for those willing to understand in some depth some of the problems affecting the development of solutions.

Resources
Arc Welding Process Control
From: ASM Handbook, Volume 6A,
Welding Fundamentals and Processes (ASM International)
Published: Nov 2011 - Pages: 285-295
Document Download  - Price $30.00 - Member Price $24.00
Click on the link to open.
ASM

ARC

The Weldreality MIG Weld Process Control Test Quiz
http://www.weldreality.com/weld_process_quiz.htm

Welding Process Decoupling for Improved Control (8 pages)
http://eagar.mit.edu/EagarPapers/Eagar142.pdf

Real-time welding process control using infrared sensing (Abstract)
http://ieeexplore.ieee.org/xpl/freeabs_all.jsp?arnumber=529801

Applied Welding Technology (Reference to 9 articles)
http://www.mfg.uky.edu/welding/awt.html#wjp

Adaptive Interval Model Control of Arc Welding Process
http://www.engr.uky.edu/~ymzhang/Papers/2006%20IEEE%20TCST.pdf

Process monitoring and adaptive control for laser-hybrid welding
http://www.ilt.fraunhofer.de/en/publication-and-press/annual-report/2009/annual-report-2009-p112.html

Dynamic modeling and adaptive control of the gas metal arc welding process (Abstract)
http://cat.inist.fr/?aModele=afficheN&cpsidt=4261104

Hybrid laser-arc welding with adaptive control
http://www.twi.co.uk/news-events/connect/archive/2003/september-october-2003/hybrid-laser-arc-welding-with-adaptive-control/

Hybrid Nd:YAG laser-mag welding of thick section steel with adaptive control
http://www.twi.co.uk/technical-knowledge/published-papers/hybrid-ndyag-laser-mag-welding-of-thick-section-steel-with-adaptive-control-october-2004/

Development of an automatic arc welding system using an adaptive sliding mode control (Abstract)
http://www.researchgate.net/publication/226239251_Development_of_an_automatic_arc_welding_system_
using_an_adaptive_sliding_mode_control

Real-time Control of Laser-hybrid Welding using Weld Quality Attributes (10 pages)
http://www.norlas.com/vis.asp?fileid=557

LASER

Machine Vision Control of Laser Weld Processing
http://www.swri.org/4org/d10/msd/automation/machinevision.htm

Adaptive Process Control in Laser Robotic Welding (8 pages)
http://www.svelas.nu/papers/30917084107.pdf

Real time Diagnostics for Depth of Penetration in Laser Beam Welding Process: Review (4 pages)
http://www.ijcns.com/pdf/329.pdf

In-Process Monitoring and Adaptive Control in Micro Welding with a Single-Mode Fiber Laser (7 pages)
http://www.jwri.osaka-u.ac.jp/publication/trans-jwri/pdf/382-02.pdf

Instant control for laser welding
http://www.innovations-report.com/html/reports/process_engineering/instant_control_laser_welding_128984.html

Weld joint penetration control based on geometrical appearance of weld pool
http://www.mfg.uky.edu/welding/awt.html

Adaptive Gap Control in Butt Welding with a Pulsed YAG Laser
(6 pages)
http://www.jwri.osaka-u.ac.jp/publication/trans-jwri/pdf/362-02.pdf

FRICTION

In-Process Quality Control of Friction Welding (9 pages)
http://www.manufacturingbs.com/AN/AN-01.pdf

Cascade control of the friction stir welding process to seal canisters for spent nuclear fuel (Abstract)
http://www.sciencedirect.com/science/article/pii/S0967066111001845

Observer Based Adaptive Robust Control of
Friction Stir Welding Axial Force (6 pages)
https://engineering.purdue.edu/~byao/Papers/AIM2010_Observer-Based%20Adaptive%20Robust%20Control%20of%20Friction%20Stir
%20Welding%20Axial%20Force.pdf

RESISTANCE

Revving up weld quality
http://www.thefabricator.com/article/resistancewelding/revving-up-weld-quality

Commercial Companies
ARC

Weld Monitor Solutions for Weld Process Control
http://impactwelding.com/home-mainmenu-74.html

WeldEye® software (4 pages)
http://www.weldindustry.com/data/WeldEye_LA_07.pdf

Adaptive Welding (2 pages)
http://www.fanucrobotics.com/file-repository/DataSheets/Vision-Software-Controls-Options/adapt-weld.pdf

Pulse-On-Pulse GMAW (MIG)
http://www.lincolnelectric.com/assets/en_US/Products/literature/NX210.pdf

Adaptive Control Techniques Advance Automatic Welding
(3 pages)
http://www.moog.com/literature/ICD/Moog-Welding-AdaptiveControlTechniquesAdvanceAutomaticWelding-Welding_Journal-August_2010_Article-en.pdf

Adaptive process control system
http://www.esab.com/hlaw/hybrid/#

LASER

Quality Monitoring and Documentation during Laser Plastic Welding
(8 pages)
http://www.lpkf-laserwelding.com/_mediafiles/1887-process-monitoring-brochure.pdf
ULTRASONIC

Controlling the ultrasonic plastic welding process
http://www.powerultrasonics.com/content/controlling-ultrasonic-plastic-welding-process

RESISTANCE

Adaptive control of resistance welding
http://www.assemblymag.com/articles/89747-adaptive-control-of-resistance-welding

Resistance Welding & Industrial Automation
http://www.weldtechcorp.com/index-enter.html

Gaining control of resistance welding
http://www.thefabricator.com/article/arcwelding/gaining-control-of-resistance-welding

Adaptive Controls
http://www.weldcomputer.com/index.php/Products/Adaptive-Controls.html


Information
This publication, Bulletin_83, is not distributed by e-mail.
It is reported in the Welding Blog page.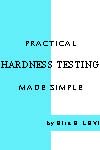 If you think that this page might be useful, you are invited to
forward it to a Friend
.
If you received this page from a friend, please note that you can get at no cost every new issue of Practical Welding Letter, by Subscribing (Opens a new Page).
You will also receive a bonus book on
Practical HARDNESS TESTING made simple.
You are invited to contribute from your thoughts and experience: visit our new page reachable by clicking on Welding Talk and typing or copying directly in the form.
Or just write a note and send it to us: Comments, Feedback and your Original Contributions! all are welcome.
---
See a short
Interview with Ken Evoy
Watch the following video...
Click on the following image to watch the SBI! TV Show!

Visit Now the BlockBuilder 2 Page
POWERED BY:


Click on this Logo NOW!
Copyright (©) 2013, by Elia E. Levi and
www.welding-advisers.com
All Rights Reserved.