Welding-information
symbols and requirements.
SOLUTIONS with Effective, Powerful Advice.
Welding Problem? Solve it! with
Help from a Welding Professional
Contact Us.
Note: To view Google Ads, Pls.
Right Click and
Open in a New Window.
What is in here for me? Welding-information should complement drawing requirements.
Drawings specify welding and show how the welded item will look after being welded.
Welding joint type, location, dimensions and side are indicated on the drawing.
How to Convey Welding-information?
Welding terms and welding symbols are used.
Therefore reading and understanding drawing requires knowledge of welding conventional language and shorthand notations.
Every welding application must call for a specific document conveying all the details not included in the drawing.
The process to be used and the consumables to be employed must be clearly invoked by the responsible individual.
It is bad practice, to leave to the welder to chose the details to the best of his/her understanding.
Welding-information must be specified in a document called Welding Procedure Specification (WPS) identified by number, revision date and signature of the person in charge.
Any additional precaution, like preheating, or definite sequence, or interpass temperature must be included in the WPS.
Welding-information conveyed by WPS is a requirement to be followed and documented.
On this subject see the detailed page on Welding Procedures

In case of doubt on the meaning of Welding-information you may ask the boss.
Are any changes permitted?
One should realize that any change must be studied, authorized and documented.
Therefore nobody is authorized to change the process specified unless a standard procedure is approved.
All deviations must be documented in writing either on the drawing or on an official note signed by the person in charge of the project.
What if the prescribed consumables are not available?
Ask for written instructions from the person in charge of the project.
What if you perceive a danger in executing the Welding-information?
Stop and present your concerns.
What should you do if you think you have a better way to perform your task?
Discuss your proposal with the person in charge: maybe he/she will ask you to prepare a test piece your way, to make sure everything is OK, and for the record.
How to improve your workforce worth? by upgrading their welding literacy.

How to increase productivity? by implementing every means that help to make it right the first time.

See Welding Management
and Managing Welding

How to improve quality? by realizing exactly what is demanded.

Welding-information, distilled in a WPS, concerns all aspects of communicating effectively among interested parties working together.
The purpose is to establish a fixed and repeatable way to perform successful welding time after time.
It is intended to eliminate costly misunderstandings and to ensure that final manufactured products present all the characteristics of stability and functionality that they were designed to provide.
A general document may require that the welder or welding operator be certified according to a given procedure, in order to prove his/her capability to produce acceptable parts.
There may be an additional requirement that preliminary test pieces be submitted to test before starting the job.
Materials and Heat Treatments
Welding-information starts with material specification and condition before welding, form and dimensions of the joint, welding process to be employed, type and specification of consumables.
Final heat treatment to perform following welding, testing techniques required, reference to non destructive testing requirements, mechanical tests, if any (e.g. hardness test).
In a following page on PROCEDURES, we shall see how this is done practically.
The complement of Welding-information covers all other aspects of welding that are not specified in the drawing, and that may make reference to particular equipment and means proper of the given welding shop.
It is part of the education effort required from the manager or owner of the welding shop to collect the Welding-information needed and to convey it to all involved.
That may be done in the form of posters or of tables or of booklets to the workforce, not only to upgrade their understanding but also to avoid costly mistakes due to misinterpretation.
Standard Welding TERMS are expressions defined by recognized authorities and accepted by the welding community in order to provide a shared basic language for all involved.
The following document is the accepted reference used throughout the industry:
ANSI/AWS A3.0M/A3.0:2010
Standard Welding Terms and Definitions - Including Terms for Adhesive Bonding, Brazing, Soldering, Thermal Cutting, and Thermal Spraying
Edition: 12th
American Welding Society / 01-Jul-2009 / 162 pages

Tip!: Whenever transmitting written instructions one should beware from using colloquial terms which may be misunderstood. Use only standard terms.
Anybody involved in the realization of a welding project, should become proficient enough in reading and understanding correctly the meaning of general symbols and of welding symbols.
Only then the Welding-information requirements will be clear to all involved, if spelled out in standard form in engineering drawings.
One must accept that in order to ensure the above goal one should plan to spend the time needed.
It is strongly suggested that successful education efforts will result in improved performance and saved time.
Standard Welding SYMBOLS are shorthand conventions established for conveying on drawings and technical documents, the exact meaning of the intentions of the designer.
That is the person responsible for establishing requirements for the welding project.
The following documents are also available as a set of charts and book:
AWS A2.1 - WELDING SYMBOLS CHART (WALL OR DESK)

ANSI/AWS A2.4:2012
Standard Symbols for Welding, Brazing, Nondestructive Examination
American Welding Society / 01-Jan-2012 / 152 pages

Note: To view Google Ads, Please
Right Click and
Open in a New Window.
---
Important general recommendations.
People responsible for welding are urged to procure the standards, to learn and to propagate the correct use of welding terms and symbols and to refrain from using approximate expressions or signs which may induce erroneous interpretations.
Consumables are called for either by a Specification type or by a commercial name. In a small running commercial weld shop it is common to refer to market name of consumables.
It should be appreciated that although referred to the same Specification standard designation, different brands may respond in different ways to operation with the same parameters.
When using more than one type of filler material it becomes imperative to make all due arrangements to avoid inadvertent mix up of different consumables.
Filler rods can be procured having an individual identification tag, either in the form of a flag attached to one end or as an embossed mark.
One should never remove from the original box the material except when it is needed and consumed.
And one should never put any excess material back in the container if there is any doubt as to the correct identification.
Tip!: Customers surveying welding shop facilities for establishing if they meet their standard requirements, routinely check the actual practice of filler metal identification and the procedures for ensuring avoidance of mix up. They shall express satisfaction when they meet correct habits.
Tip!: Once determined that a certain brand gives consistently acceptable results one should not change it without beforehand making sure that the same or better results can be obtained with a new brand.
Some consumables, notably covered electrodes, could become spoiled by environmental causes like humidity.
One should make sure to observe the manufacturer's requirements concerning storekeeping and handling.
If a drying cycle is required in a suitable oven, then it should be performed with no shortcuts.
Tip!: Clean conditions are an obvious request for the workpieces.
Attention should be paid also to the state of consumables, particularly of bare wire.
It may be quite difficult to remove rust from a dirty and entangled reel of fine wire.
So it is better and it also saves time and materials to dedicate some efforts to good housekeeping, to ensure that fine and expensive material is not allowed to become useless.
And one should never use dirty or rusted filler material.
An Article on How to pick up Welding Information was published (2) in Issue 87 of Practical Welding Letter for November 2010.
Click on PWL#087 to see it.
An Article on Welding Engineering as a Career (2) and an Article on Learning through Games (11) were published in Issue 141 of Practical Welding Letter for May 2015.
Click on PWL#141 to see them.
An Article on Advice to the New Welding Engineer and another one on Metallurgical call up were published (2), (7) in Issue 143 of Practical Welding Letter for July 2015.
Click on PWL#143 to see them.
An introductory Article on Metals Knowledge with an invitation to build at no cost your Welding Encyclopedia was published (8) in Issue 151 of Practical Welding Letter for March 2016.
Click on PWL#151.
Find some interesting links in a special Mid Month Bulletin Page of our PRACTICAL WELDING LETTER, designed offer you, our interested readers, the opportunity to search the web quickly and effectively on the subject of Welding Books.
We urge you to explore this rich source of essential knowledge.
Online Resources on Welding Books, Downloads, DVDs,and video, presenting Links and Information is now available by clicking on PWL#069B.
* * *
Any questions or comments or feedback? Write them down and send them to us by e-mail. Click on the Contact Us button in the NavBar at top left of every page.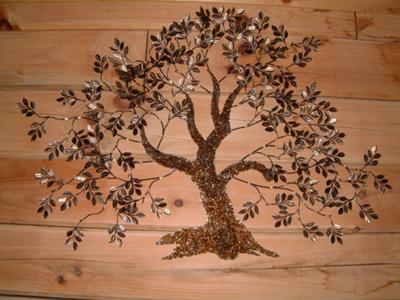 Artistic Steel Creation
[From https://www.welding-advisers.com/artistic-steel-creation.html]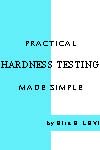 For your Free subscription to our Practical Welding Letter and for your Free copy of our book downloadable directly to your computer in pdf format, on the subject of
PRACTICAL HARDNESS TESTING MADE SIMPLE,
Please Subscribe.
It may become handy if you have difficult welding jobs to do.
To reach a Guide to the collection of the most important Articles from Past Issues of Practical Welding Letter,
click on Welding Topics.
Note: To view Google Ads, Please
Right Click and
Open in a New Window.
---

Welding Books
Welding Education and Training
Welding Design
Welding Codes
Welding Procedures
Welding Distortion
Welding Properties
Welding Failures
Weld Cracking
Welding Liability
Weldability Testing
Welding Qualification
Material Identification
Visual Weld Inspection
Welding Validation

---
If you did not yet find what you need, why not typing your question in the following Search Box?

---

Watch the following Video...
POWERED by

Click on this Logo NOW!
Watch - The Video:

and also

Follow this Invitation!
Experience C2 power and flexibility in action by clicking SBI! 2.0 For You.
Where SBIers share their business-building experiences first-hand.
You will realize that there is nothing comparable to SBI! when you read
real stories from SBIers who share how C2 has helped them
expand, accelerate, build trust and monetize their sites.
Copyright (c) 2003-2008, 2009, 2010, 2011, 2012, 2013, 2014, 2015, 2016, 2017,
by Elia E. Levi and www.welding-advisers.com
All Rights Reserved.

Welding-information is what needs being conveyed to those who transform a set of instructions into a physical entity meeting functional and stability requirements.