Welding-molybdenum
doable but not easy.
SOLUTIONS with Effective, Practical Advice
Welding Problem? Solve it! with
Help from a Welding Professional
Contact Us.
Note: To view Google Ads, Pls.
Right Click and
Open in a New Window.
Welding-molybdenum presents specific problems.
Those must be understood and addressed to for best results.
This and other materials of the same class were introduced in our page on Refractory Metals.
These metals are subject to Ductile to Brittle Transition Temperature (DBTT) changes.
Materials, exhibiting ductile behavior and fracture above that temperature, become brittle when cooled below that.
For safe operation, service temperature should always be higher than that of transition.
Welding-molybdenum essential knowledge
Welding-molybdenum processes tend to cause grain growth and increased DBTT in the welded and Heat Affected Zone (HAZ).
If not dealt with correctly, welding may produce brittle structures at service temperature, useless for practical applications.
Also contamination with oxygen and nitrogen and impurities absorption may raise that temperature.
Every effort must be made to avoid them.
Cleanliness before and during Welding-molybdenum is therefore an absolute requirement.
Unalloyed molybdenum and its principal alloy, TZM (Mo-0.5%Ti-0.1%Zr) are excellent structural materials.
Suitable for applications requiring high strength and rigidity at temperatures to 1650 °C (3000 °F) for use in vacuum, inert or reducing atmospheres.
At elevated temperatures TZM is able to sustain for more than 100 hours up to three times the stress of unalloyed Molybdenum, a remarkable advantage for demanding applications.
Welding molybdenum can be done by the following processes:
Resistance welding, but weld nuggets may be hard and brittle,
Solid state processes (friction-, diffusion- and ultrasonic-welding).
Fusion welding of molybdenum is performed by:
Electron Beam Welding in vacuum,
Gas Tungsten Arc Welding in an inert gas chamber or glove-box, with DCEN (electrode negative).
Heat Input should be kept to a minimum.
To reduce thermal stresses and cracking, and to restore ductility, preheating and stress relieving may be needed.
That depends on the starting material and on the degree of constraint.
Preheating, when needed, is performed at 205 °C (400 °F).
Postweld stress relief is done at 870 to 980 °C (1600 to 1800 °F).
Heating should never be performed in open air, to avoid oxidation.
ASTM B386-03(2011)
Standard Specification for Molybdenum and Molybdenum Alloy Plate, Sheet, Strip, and Foil
ASTM International / 01-Jun-2011 / 5 pages

The Mid May 2014 Bulletin 96 contains Online Resources on Molybdenum
Click on Bulletin 96 to see it.
---
If you did not yet find what you need, why not typing your question in the following Search Box?

Watch the Video on
Molybdenum
https://www.youtube.com/watch?v=pSzi6RcfnGI
* * *
Any questions or comments or feedback? Write them down and send them to us by e-mail. Click on the Contact Us button in the NavBar at top left of every page.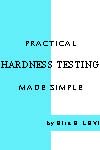 Let us remind you that, if you are interested, we offer a no cost subscription to our Practical Welding Letter and a bonus book in pdf format to be made available for download to your computer on the subject of
PRACTICAL HARDNESS TESTING MADE SIMPLE. Click on Subscription.
To reach a Guide to the collection of the most important Articles from Past Issues of Practical Welding Letter, click on Welding Topics.
Note: To view Google Ads, Please
Right Click and
Open in a New Window.
---
Steel Welding
Alloy Steel Welding
Welding High Yield Steels
Tool Steel Welding
Stainless Steel Welding
Welding Duplex Stainless Steel
Heat Resisting Alloys Welding
Refractory Metals Welding
Creep Resistant Steels Welding
Welding Nickel
Welding Cobalt
Welding Ductile Iron





---

Watch the following Video...
Click on the following image to watch the SBI! TV Show!

POWERED BY:


Click on this Logo NOW!
Watch - The Video:

and also

Copyright (©) 2008, 2009, 2010, 2011, 2012, 2013, 2014, 2015, 2016, 2017
by Elia E. Levi and www.welding-advisers.com
All Rights Reserved