Metallurgical-expertise:
can you do without it?
SOLUTIONS with Effective, Practical Advice
How to get out of Trouble
Welding Problem? Solve it! with
Help from a Welding Professional
Contact Us.
Note: To view Google Ads, Pls.
Right Click and
Open in a New Window.
Metallurgical-expertise is an essential ingredient for the success of any welding shop.
This much was remarked already in another page on
Welding Metallurgy,
If your current productions were suddenly faulty, to be repaired or scrapped, what would you do?
You got the hard way the required knowledge base and Metallurgical-expertise you need.
---
Visit the NEW Page on Welding Overview, for a thorough Introduction to Welding.
Visit also the NEW Page on Process-selection, for Understanding the Selection procedure and
the NEW Page on Process-optimization for improved productivity.

---
Any successful welding operation, working and prospering, has built in time the professional wisdom that permits its normal performance.
Therefore, when something goes wrong, most of times the person in charge would try to solve the problem in house.
That may be a good idea if one has a hunch on what may be suddenly wrong.
One may think of making a few trials of whatever worked in the past in a similar occasion.
The question is then raised if the Metallurgical-expertise of some outsider could help.
The welder does know many things and has skill and practice to perform his work successfully.
What may be that a metallurgist knows that the welder does not? A lot indeed.
But the fault may be laying somewhere else, where the welder is not expected to know how to find it out.
Metallurgical-expertise could help you out!
Ask if you don't know! You should not become paralysed to the point of continuing doing what proved to give bad results.
The way to go is to make a metallurgical investigation.
That means performing a systematic inquiry, collecting facts and comparing them with the expected outcome.
Practical knowledge is what you need
to stop the losses and
to resume successful production.
Obtaining Useful Solutions is worth well deserved know how expenses.
Trying this and that, shooting in the dark, is useless and costly.
The amount of work to dedicate to such a task is not known at the start.
The first attempt can be done by asking some of the known suppliers, generally a readily available source of information.
Note: To view Google Ads, Please
Right Click and
Open in a New Window.
---
The sales representatives of materials, welding equipment and consumables, may know a thing or two, and may have met similar situations in the past, at other customers' facilities.
They may have indeed large experience, but moreover they have easy access to the professionals of their Companies.
There somebody with Metallurgical-expertise may be well entitled to deal with the problem successfully.
If a quick look finds the culprit of the failure, there is no need to go any deeper.
But some caution as to the efficiency of such a step is in order.
There is a limit on the amount of effort that the suppliers will be ready to dedicate at no cost.
Investing time and assets to solve a definite customer's problem costs time and money.
Suppliers will be ready to help their customers, to enhance their loyalty, if that does not cost them too much.
They may be biased however towards the products they wish to promote.
In fact it is doubtful if any big Metallurgical-expertise effort of research and investigation, can be launched this way.
That is because a gain must be assured to justify the expense. Loyalty may not be enough.
I wrote on manufacturing mishaps in another page on
Production Failures.
A few preliminary suggestions can be found there for researching the possible causes of any trouble.
If this fails, the Internet may be the way to go.
While asking for help one should try describe in words and pictures the kind of failure hindering the current production.
Looking for an acceptable solution of Metallurgical-expertise may mean sifting through countless sites in search of applicable suggestions relevant to the case in question.
However only the apparent consequences are known. The unknown causes should be found by investigating all the available information.
This website, Welding Advisers, and many others, may offer quite a bit of common knowledge, likely to be of help to any person capable of analyzing the facts.
My offer to answer to specific questions may help in part, if the inquirer takes pains at explaining all essential factors involved.
From my experience, at first, most often the explanations given by e-mail are incomplete.
Therefore a lot of possible causes are left out of the exposition.
The picture remains unclear and the root cause undefined.
Although the stopping of production may amount to costly losses, those in need of help are often reluctant to spend money in exchange for professional advice.
The services of a knowledgeable metallurgist should be perceived at least as worthy as those of a doctor or of a lawyer.
The person responsible for welding operations in an organization of any size should be able to calculate or to estimate the losses.
Stopping the losses would amount to a gain.
What is needed is the painful decision to dedicate a part of that amount to investigate the causes of the problem.
That would permit recruiting external help for finding how to overcome the difficulties.
The other way, which is less and less customary these days, is to grow in house sufficiently prepared personnel with adequate Metallurgical-expertise.
They could dedicate all the needed time and efforts to solve any metallurgical problem.
It should anyhow be clear to those in charge, that their decision, whatever it may be, will bear its mark on the bottom line of the economic results of their enterprise.
I would like to suggest to any shop owner or foreman in need of some help for metallurgical matters affecting their current operations to consider seriously, in their best interest, if the following notice can bring them some benefits.
An Article on Digital Imaging: A Powerful Quality Tool was published (7) in Issue 91 of Practical Welding Letter for March 2011.
Click on PWL#091 to see it.
An Article on Measuring Depth of Decarburization was published (3) in Issue 139 of Practical Welding Letter for March 2015.
Click on PWL#139 to see it.
An Article on New Materials for Future Demanding Applications was published (7) in Issue 140 of Practical Welding Letter for April 2015.
Click on PWL#140 to see it.
An Article on Metallurgical call up was published (7) in Issue 143 of Practical Welding Letter for July 2015.
Click on PWL#143 to see it.
An Article on Filler Metal for GTA Welding 304L to 904L was published (4) in Issue 146 of Practical Welding Letter for October 2015.
Click on PWL#146.
An Article on Furnace Brazing Carbon Steel and another one on HTPro - October 2015 were published (3), (11) in Issue 147 of Practical Welding Letter for November 2015.
Click on PWL#147.
An Article on Metals Knowledge published (8) in Issue 151 of Practical Welding Letter for March 2016 introduced a renewed page that, together with Mid Month Bulletins, will permit to readers to build at no cost an Encyclopedia Online, a reliable reference for everything on Welding and Metals.
Click on PWL#151.
As part of the above initiative, a new page of links to online sources was introduced as Bulletin_118 in Issue 153 of Practical Welding Letter for May 2016. Click on PWL#153.
An Article on Advances in High Entropy Alloys was published (2) in Issue 158 of Practical Welding Letter for October 2016.
Click on PWL#158.
An Article on Nanostructured Metal was published (7) in Issue 162 of Practical Welding Letter for February 2017.
Click on PWL#162.
An Article on Putting Welds to the Test was published (11) in Issue 166 of Practical Welding Letter for June 2017.
Click on PWL#166.
To receive at no cost every issue of Practical Welding Letter as soon as it is published please subscribe.
Watch the following Video on
Failure Investigation
https://www.youtube.com/watch?v=xB1gbKQoOvk
* * *
Any questions or comments or feedback? Write them down and send them to us by e-mail. Click on the Contact Us button in the NavBar at top left of every page.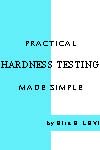 Let us remind you that, if you are interested, we offer a no cost subscription to our Practical Welding Letter and a bonus book in pdf format to be made available for download to your computer on the subject of
PRACTICAL HARDNESS TESTING MADE SIMPLE. Click on Subscription.
To reach a Guide to the collection of the most important Articles from Past Issues of Practical Welding Letter, click on Welding Topics.
Lists of selected links to Online Sources, organized by subject, can be found in our page on Welding Resources.
Note: To view Google Ads, Please
Right Click and
Open in a New Window.
---
Back Home
Welding Jobs
Site Map



Welding Education and Training
Welding Books
Welding Design
Welding Information
Welding Procedures
Welding Properties
Welding Software
Welding Metallurgy
Outsource Welding
Welding Economics
Starting a Welding Shop
Welding Cost Estimate
Welding Management
Managing Welding
Welding Positioner

---
If you did not yet find what you need, why not typing your question in the following Search Box?

---
---
See how could be A New Day
Watch the following Video...
SBI! E-Business - Building An Online Business

Click on the following image to watch the SBI! TV Show!

BUILT BY:


Click on this Logo NOW!
Copyright (©) 2010, 2011, 2012, 2013, 2014, 2015, 2016, 2017
by Elia E. Levi and www.welding-advisers.com
All Rights Reserved