Welding-shop
a Map for Starting your Success
SOLUTIONS with Effective, Powerful Advice
Starting up a Welding-shop business
Welding Problem? Solve it! with
Help from a Welding Professional
Contact Us.
Note: To view Google Ads, Pls.
Right Click and
Open in a New Window.
Welding-shop running is not for everyone
Welding-shop starting and maintaining is quite a major feat.
It takes not only a good, professional, experienced welder, but a businessperson capable and willing to plan, to take risks and to make decisions.
---
Visit the NEW Page on Welding Problems,
for looking into the causes of production hindrances.
Visit the NEW Page on Architectural Metalwork,
for reviewing a few momentuous icons of excellent fabrications.
Visit the NEW Page on Welding Overview, for a thorough
Introduction to Welding.
Visit also the NEW Page on Process-selection, for
Understanding the Selection procedure and
the NEW Page on Process-optimization
for improved productivity.

---
This is often done in conditions of uncertainty.
Often without knowing for sure at that time if the outcome will meet expectations.
Welding shop owners enjoy all my respect because they show courage, determination and readiness to pay the price of their errors.
They also have to display a bunch of positive attitudes and initiatives in different human activities and interpersonal relationship.
Welding-shop running is not for everyone, agreed.
But, with some help like this page, with a lot of hard work, with intelligent planning and with constant persistence it is bound to give profound satisfaction and a rewarding sense of accomplishment, besides a good earning of one's living.
It is all about being one's self boss.
This page outlines different aspects to consider when planning to set up a Welding-shop.
It can also be used to critically examine performance of an existing Welding-shop or to plan developments and improvements.
Help for starting your Welding-shop (as well as for any other business initiative) is available at Starting Business
Purpose and Market
The purpose of your Welding-shop should be clear to you from the start.
It is to enhance and make good use of the advantages of the Welding-shop owner in terms of know-how, experience and practice of performing special welding as the case may be, vs. the competition available in the area.
The target Market that the Welding-shop wants to cater for should be visible, accessible, substantial, diversified and stable.
It should be clearly defined so that advertising campaigns and promotions can be launched and monitored successfully.
A goal of work orders backlog, achievable in a short time period should be set, with constant focusing on its implementation.
Business Plan
Probably most of would be Welding-shop owners will not have heard the term before, and will ignore what that means, as they just get started.

It is simply a road map written in financial terms, to clarify the engagements, the programs, the goals and the means to be employed.
It is the tool you would need to show to the bank when looking for a loan, but it is also a plan useful to clarify to yourself the essence of your business and to keep it simple and real.
Before seeking professional help for preparing such a document it would be wise to try to do it yourself.
That will help you understand and evaluate your own concept and find out its strong points and its weaknesses.
The following are links to resources that might be of help:
click on Starting and Managing a Business or Business Plans.
These include examples that can be adapted to your situation by filling in pertinent data and other articles.
An article written especially for online business, but rich of information for all kinds of entrepreneurial activities, is available by clicking on Customized Blueprint.
Products
You may already have an idea of which products you would like to manufacture, especially if you plan to get work from former acquaintances you used to work for in previous activities.
In any case it would be a good idea to specialize, to develop a core of activities where you have an advantage over competition, be it cast iron repair, aluminum or stainless welding or whatever.
It would also help to develop your own products, even if you stay with ordinary low carbon steel, because that will permit you to command better prices than working for other industries.
Railings, gates and decorative home objects seem to be attractive items, built to order.
You can get ideas by browsing around (see a few links hereafter) and looking at what is offered, but then you should introduce your personal touch.
http://www.jordanwelding.com/pic.shtml
http://www.ebeyond2000.com/custom_work.html
http://www.amazinggates.com/garden_gates.html
You can contact architects directly or through contractors they may be working with, and introduce yourself as a possible Welding-shop source of manufactured decorative items.
Or you could specialize in some expensive repair procedures (i.e. of heads or blocks of aluminum engines), provided there is a substantial market around your location.
Workforce
Your Welding-shop depends heavily on you.
If you are basing your activity on work outsourced to you from industrial firms, you will need welder Certifications depending on your actual activity.
You may soon find you need help at least to perform usual chores not related to welding.
Becoming an employer brings a whole set of new responsibilities.
SBA references above provide some information.
Safety training is a must not to be overlooked.
See:

ANSI/AWS Safety in Welding, Cutting and Allied Processes
Document Number: ANSI/AWS Z49.1-2005
American Welding Society
15 July 2005
68 pages
This Standard can now be downloaded at no cost from:
http://www.aws.org/w/a/technical/facts/
Equipment
The simplest Welding-shop equipment that permits you to perform your work is probably all that you need for getting started.
For work on low carbon steel an example would be a simple AC transformer welding power supply. Keep in mind that used and reconditioned equipment may be available at substantial savings.
Fancy looking machines with all sort of additional capabilities may be strongly promoted by suppliers, but the question is if they are going to help your business become more productive and successful.
New equipment could be first rented or leased for a short while, to decide if it actually provides benefits.
Besides electric welding equipment, an oxyacetylene welding kit mounted on a hand cart holding two gas cylinders is almost a must for any Welding-shop and maintenance facility.
An air compressor may be needed to power pneumatic tools.
Apart from welders you will need accessories, like disc cutters, grinders, welding table with a sturdy vise, files, hammers to remove slag etc.
And of course personal protection devices like welding mask, goggles, gloves, apron and so on. See
http://www.osha.gov/SLTC/personalprotectiveequipment/index.html
Note: To view Google Ads, Please
Right Click and
Open in a New Window.
---
Place
Your Welding-shop is a real one, occupying physical space.
It should be large enough to be comfortable and safe to work in, with plenty of light and air (ventilation), or with additional facilities for fume aspiration and control.
Your shop should be connected to the utilities you will use, and your office should be provided with communication lines and usual equipment.
It should have easy accessibility for trucks, if that is how base metals will get in and products will be shipped.
You may need a fixed or movable hoisting device for handling heavy loads.
Racks, shelves or other storing means not only keep materials orderly, identified and segregated, but also help making and keeping inventory.
Finished work needs also orderly storage until shipping or delivering.
A store room for keeping tools, gas cylinders and consumables would be a useful addition. Room to expand moderately the Welding-shop if needed is a desirable feature.
Safety
Your Welding-shop should be far from ignitable structures, from vessels or tanks of liquid or gaseous combustible materials.
Osha rules should be studied and implemented.
Fire protection should be provided as suggested by Fire Brigade officials or other experts. See
http://www.osha.gov/SLTC/firesafety/recognition.html
http://www.osha.gov/SLTC/weldingcuttingbrazing/index.html
Customer base
A flourishing Welding-shop should build and grow a faithful base of satisfied customers who establish with you a relationship of trust and are ready to place new orders with you whenever they need your work.
It may take time and effort to develop such a base but it is most important to dedicate whatever is needed to increase and diversify it. More on this hereafter under Advertising.
Cost estimate
Unless you are establishing your prices for your own products you need to know as exactly as possible how much it costs you to perform your work, otherwise you risk to subsidize your customers and to lose money the more work you perform.
A brief account on how this is done can be found in another page by clicking here on Cost Estimate.
Further information can be found on
AWS Economics of Welding and Cutting,
Web Order Code: ARE-12
The above is extracted from Chapter 12 of
AWS Welding Handbook, Ninth Edition, Volume 1

Another recommended resource is

AWS Design and Planning Manual for Cost-Effective Welding
Web Order Code: DPW

Financing
Even before striking the first arc in your new Welding-shop, you will have been requested to put some real money upfront for renting the place (except if it is your own back yard, but then be careful with safety issues), leasing equipment and buying consumables.
Unless you have a sufficient capital of your own it is time to shop around for financing.
This may be a disturbing experience, where you will need your best Business Plan, serious, professional, based on verifiable data and assumptions and accurately prepared.
Accounting
If you have no previous specific experience to draw on, you will probably need to be helped by a professional accountant.
He/she will address you to establish acceptable routines to keep your Welding-shop records complete and trustworthy.
Commercial software is available to input movements and prepare reports. Cash flow should be carefully monitored.
Believable accountability will help you for further financing activities, should you need any again, and for filling in tax forms.
A set of software calculators for basic financial analysis are available at
http://www.bplans.com/business_calculators/
An Article on Business Software Benefits was published (2) in Issue 133 of Practical Welding Welding for September 2014.
Click on PWL#133 to see it.
A new website page on Welding-Automation is now available online. Click on the link.
Liability
The last thing your Welding-shop needs is litigation on personal injury or financial loss claims, certainly not when it is just starting.
A few thoughts on this subject are summarized in another page of ours that you can find by clicking on Liability.
Therefore you are strongly advised to keep clear, at least in the beginning, from projects having the potential to engage your responsibility should any harm be caused by a mechanical failure related to your profession.
This brings us to our next two items.
Legal affairs
From the start your Welding-shop should be advised on legal affairs by a competent lawyer to help you find the applicable rules and laws regulating your new activity, and how to meet all requirements.
Furthermore if you embark in new projects, you should be advised on the legal implications of your work vs. your customers.
Established industries may require that you agree to their conditions before assigning you a contract work.
Those contracts should be examined by expert eyes to help you avoid any legal traps.
Insurance
Finding a good and resourceful insurance broker for your Welding-shop may not be easy, as also in this profession unable or dishonest people may offer their services.
A good coverage of all insurable dangers should be a priority, for avoiding heavy claims that may distract you from your main activities and bring a burden of financial strains when you are still in a weak position.
Do not forget your family needs at all events.
Advertising
How can your potential customers become aware of your presence and availability for solving their problems and providing the welding work they need?
How can you reach them with a most contained budget?
The most obvious answer is through the Yellow Pages. Except that it is no more an effective investment.
There is a better option. Do not be scared though.
It involves building a Website on the Internet.
But the secret for success is to build it well, applying proven concepts demonstrated times and again.
And using the appropriate set of tools that permits anyone, even without previous experience and without any specialized software writing capabilities to do exactly that on a very limited budget.
Why would we recommend such a way? Because we were exactly there until we found the perfect solution that helped us go online.
We know the people behind the programs, we know the firm, we have seen proof of how successful can be those who use their method.
We are persuaded they are the best in their field, and they deliver many times over the modest amount involved.
If you are serious with the success of your Welding-shop, you owe this to yourself. You have not to do it all alone: help is available if you so decide.
But we are talking of one very special way to do it. See it here by clicking on Local Business.
Conclusion
Success stories can be found in an article on
"How to be successful in Small Business. Welding shop owners share tips, experiences".
An new page on Outsource Welding may help in finding ideas on how to meet temporary requirements of increased work. Click on it.
An Article on Contract Welding and a Bulletin on Resources on the same subject were introduced (8) in Issue 145 of Practical Welding Letter for September 2015.
Click on PWL#145.
An Article on Filling the Welders Workforce Gap was published (7) in Issue 146 of Practical Welding Letter for October 2015.
Click on PWL#146.
A new website page on Weld-preparation and Bulletin_113 with online links to sources on the same subject were introduced (8) in Issue 147 of Practical Welding Letter for November 2015.
Click on PWL#147.
An Article on Tips for Small Businesses was published (11) in Issue 149 of Practical Welding Letter for January 2016.
Click on PWL#149.
An Article on Exposure to Electromagnetic Fields was published (7) in Issue 163 of Practical Welding Letter for March 2017.
Click on PWL#163.
Your good results will bring you untold satisfaction and a sense of achievement, repaying you of all sacrifices sustained while overcoming exciting challenges and unexpected difficulties.
Let us wish you the best of successes in your undertaking.
Building your own Welding-shop is a courageous decision that needs desire and talent.
It also means thorough planning, thoughtful analysis and research, motivation and persistence. Can we help...?
---
If you did not yet find what you need, why not typing your question in the following Search Box?

Watch this Video
My home shop

https://www.youtube.com/watch?v=65y7G_sstno&feature=related
* * *
Any questions or comments or feedback? Write them down and send them to us by e-mail. Click on the Contact Us button in the NavBar at top left of every page.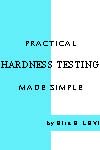 Let us remind you that, if you are interested, we offer a no cost subscription to our Practical Welding Letter and a bonus book in pdf format to be sent to your computer on PRACTICAL HARDNESS TESTING MADE SIMPLE. Click here for your Hardness Book.
To reach a Guide to the collection of the most important Articles from Past Issues of Practical Welding Letter,
click on Welding Topics.
Note: To view Google Ads, Please
Right Click and
Open in a New Window.
---

Welding Books
Welding Education and Training
Welding Design
Welding Codes
Welding Information
Welding Procedures
Welding Distortion
Welding Properties
Welding Production Failures
Weld Cracking
Welding Liability
Weldability Testing
Visual Weld Inspection
Welding Validation









---
---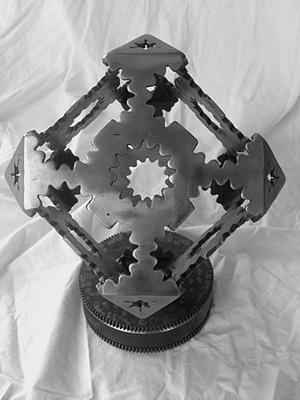 Untitled
[From https://www.welding-advisers.com/untitled.html]
---

Watch the following video...

---
POWERED BY:


Click on this Logo NOW!
Watch - The Video:

and also

Follow this Invitation!
Experience C2 power and flexibility in action by clicking SBI! 2.0 For You.
Where SBIers share their business-building experiences first-hand.
You will realize that there is nothing comparable to SBI! when you read
real stories from SBIers who share how C2 has helped them
expand, accelerate, build trust and monetize their sites.
Copyright (c) 2005-2012, 2013, 2014, 2015, 2016, 2017
by Elia E. Levi and www.welding-advisers.com
All Rights Reserved.

If you would like to be your own boss, then starting a Welding-shop may be your way to independence. But do you know what that requires? Read here...