Notes:
For all alloys in this Table: Ni=bal., S=0.02, Al=0.05, Ti=0.05, Zr=0.05
P= 0.02 unless otherwise indicated
(1) - Other: P=10, Mn=0.04
(2) - Other: Mn=23, Cu=4.5

Boron containing BNi-1 to 5 tend to corrode thin sheets.
Boron free filler suitable for nuclear reactors (boron absorbs neutrons).
BNi-5 has the highest melting point.
Additional filler metals based on copper, gold and precious metals, and cobalt are also in use for special applications.
Fluxes
Fluxes are necessary for Brazing-stainless steels in air, by torch or by induction. Manufacturers' recommendations as to their temperature of activity should be followed, depending on the filler metal used.
ANSI/AWS A5.31-92
Specification for Fluxes for Brazing and Braze Welding
American Welding Society, 24-Apr-1992, 23 pages

Atmospheres
The protective atmospheres used for Furnace Brazing-stainless steels are, besides vacuum, dry hydrogen and dissociated ammonia. The dew point should be under control and kept low for best results.
Occasionally an inert atmosphere of dry argon can be used if hydrogen is prohibited because of its reactivity to some metals.
Quality
The usual quality requirements are applied, depending on the application. Once the Brazing-stainless Procedure Specification has been approved, process control must be applied in all stages of production from preparation to final delivery.
Safety
Safety should always be a concern, but especially for the danger of inhalation of zinc and cadmium by operators in torch brazing, and for the danger of explosion if hydrogen atmosphere is used. In this case the furnace must have facilities for suitable management of emergencies like sudden loss of power. Training and refreshing of instructions should be repeated at regular intervals.
Resources
Modern Brazing of Stainless Steel
http://www.aws.org/wj/2004/10/030/
Brazing-stainless Steels
http://www.bssa.org.uk/topics.php?article
Brazing-stainless steel using Amorphous Brazing Foil
http://www.metglas.com/downloads/lit/br_st_steel.pdf
Brazing & Soldering Materials
http://www.brazing-and-soldering-materials.com/en/products/2762.html
The European Association for Brazing and Soldering (EABS)
http://www.twi.co.uk/j32k/unprotected/band_1/eabs.html
Fundamentals of Brazing [...]
PWL#035B and Bulletin 77.
An Article on New Silver-Free Brazing Filler Metals was published (4) in Issue 140 of Practical Welding Letter for April 2015.
Click on PWL#140 to see it.
An Article on Filler Metal for superconducting radiofrequency cavities was published (4) in Issue 145 of Practical Welding Letter for September 2015.
Click on PWL#145.
An Article on Aim for Small, Concave Braze Fillets was published (3) in Issue 148 of Practical Welding Letter for December 2015.
Click on PWL#148.
An Article on A new method of brazing stainless steel parts was published (7) in Issue 151 of Practical Welding Letter for March 2016.
Click on PWL#151.
Commercial Sources Publications

Hot-Zone Design Meets Tight Brazing Temperature Requirements
Industrial Heating.
High Temperature Brazing Alloys (16 pages)
Metal Joining.
Frequently Asked Questions
Metal Joining FAQ.
Filler Metal Technical and Safety MSDS Documents
Lucas Milhaupt.
Download your copy of the Brazing Book from
Handy & Harman.
Watch the following Video on
Brazing Brass to Stainless at FABTECH 2011
https://www.youtube.com/watch?v=-pbPddrtiTI
* * *
Any questions or comments or feedback? Write them down and send them to us by e-mail. Click on the Contact Us button in the NavBar at top left of every page.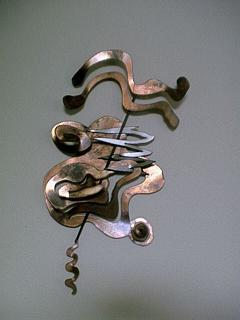 Artwork for Hobby
[From https://www.welding-advisers.com/artwork-for-hobby.html]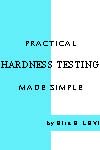 Let us remind you that, if you are interested, we offer a no cost subscription to our Practical Welding Letter and a bonus book in pdf format to be made available for download to your computer on the subject of
PRACTICAL HARDNESS TESTING MADE SIMPLE. Click on Subscription.
To reach a Guide to the collection of the most important Articles from Past Issues of Practical Welding Letter, click on Welding Topics.
Note: To view Google Ads, Please
Right Click and
Open in a New Window.
---
Brazing
Brazing Joint Design
Brazing Heating
Brazing Aluminum
Brazing Copper
Brazing Cast Iron
Brazing Titanium
Brazing Ceramic
Brazing Steel
Brazing Nickel
Brazing Magnesium
Brazing Beryllium
Brazing Graphite
Brazing Inspection



---
If you did not yet find what you need, why not typing your question in the following Search Box?

---
---
---

Watch the following video...

Click on the following image to watch the SBI! TV Show!

POWERED BY:


Click on this Logo NOW!
Copyright (©) 2008-2012, 2013, 2014, 2015, 2016, 2017
by Elia E. Levi and www.welding-advisers.com
All Rights Reserved