Vapor-degreasing,
Stop Destruction of the Ozone Layer!
SOLUTIONS with Effective, Practical Advice
Dangers of an Obsolete Practice
Welding Problem? Solve it! with
Help from a Welding Professional
Contact Us.
Note: To view Google Ads, Pls.
Right Click and
Open in a New Window.
Vapor-degreasing used to be a very
powerful, effective and economic
method.
It was used for removing contaminants from the surface of metal objects during fabrication.
Its cleaning action occurred on the cold parts by condensation of the vapors of organic chlorinated solvents.
Condensed drops dripped back to the tank with the contaminants like oil, grease and wax dissolved in the solvent.
These solvents, called collectively Chlorofluorocarbons (CFCs), had many good qualities.
They were non-toxic, non-flammable, and non-reactive.
That contributed to their enormous diffusion.
They were used:
as degreasers, not only,
but also as dry cleaners,
aerosol propellants for many liquid applications and
as refrigerating vapors.
Huge quantities of these substances released by human activities found their way to the upper layers of the atmosphere where they remain for very long times.
In 1973 it was determined that, unfortunately, chlorine is a catalytic agent active in ozone destruction.
Stratospheric Ozone is a critical barrier to the harmful effects of ultraviolet radiation from the sun, a proven cause of increased occurrence of skin cancer in humans.
It also causes disruption of genetic processes in the life and development of many organisms.
Alternatives to Vapor-degreasing
The Montreal Protocol was a negotiated international process to control and reduce the release of harmful substances depleting ozone.
That had to be achieved through a set of agreed upon goals and milestones, designed to be implemented by the adhering members.
Note: To view Google Ads, Please
Right Click and
Open in a New Window.
---
Replacement compounds for the banned Vapor-degreasing materials previously used were actively researched, and then patented and commercialized.
Unfortunately some of these compounds, while effectively dealing with the ozone depletion problem, are still contributing unacceptably to global warming.
In particular Hydrochlorofluorocarbons (HCFCs) was intended as transitional CFCs replacements.
This although having low Ozone Depleting Potential (ODP), in comparison to CFCs, have still unwanted remarkable greenhouse effects.
Therefore they too are scheduled for phasing out.
The traditional equipment, now called Open Top Vapor-degreaser (OTVD), produced very high levels of atmosphere pollution.
This type is no longer legal for operation in many European countries.
Solutions for a regulated use of Vapor-degreasing, an ubiquitous manufacturing process, were introduced in the US.
This was done to protect investments and to permit a time limited phasing out of older installations.
Regulations call for much tighter process control to minimize the possibility of the solvent reaching the atmosphere.
The way these requirements are implemented are clearly spelled out in informative documents readily available to all involved.
To ease on operators, acceptable alternatives of compliance are proposed, to be selected according to the convenience for the application covered.
A Guide issued by EPA to the new requirements can be found in:
Guidance Document for the Halogenated Solvent Cleaner
NESHAP (National Emission Standards for Hazardous Air Pollutants)
http://www.epa.gov/ttn/atw/degrea/haloguid.pdf
See also:
Clean Air Act Compliance for Vapor Degreasers
http://www.state.tn.us/environment/ea/pdf/publications_sbeap_vaporman.pdf
Newer Vapor-degreasing technologies are unfortunately more expensive to realize.
The lowest levels of contamination are achieved by complete insulation of the processing materials from the atmosphere.
That is done in a closed loop of circulation within air tight systems.
It is reported that in closed loop systems air emissions are reduced 98 percent or more when compared with OTVD.
Other types of newer equipment include airless and vacuum systems.
Each one of these has its specific set of advantages and disadvantages when employed for applications of any kind.
A short overview of these various versions can be found in:
Pollution Prevention Technology Profile
Closed Loop Vapor-degreasing
http://www.newmoa.org/prevention/p2tech/ProfileVaporDegreasing.pdf
It is hoped that the collective efforts will show, in time, drastic reduction of hazardous ozone depleting activity caused by chlorinated hydrocarbons, by the implementation of the adopted resolutions.
Meanwhile technological progress will find more suitable means for performing satisfactory Vapor-degreasing without affecting negatively the environment we depend upon.
A website page on Solvent Cleaning is now available.
It was announced (8) in Issue 94 of Practical Welding Letter for June 2011. Click on the above link to reach that page or on PWL#094 to read the newsletter.
Watch the following Video illustration
Vapor Degreasing
https://www.youtube.com/watch?v=1S5NdILSH5w
* * *

Any questions or comments or feedback? Write them down and send them to us by e-mail. Click on the Contact Us button in the NavBar at top left of every page.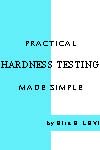 Let us remind you that, if you are interested, we offer a no cost subscription to our Practical Welding Letter and a bonus book in pdf format to be made available for download to your computer on the subject of
PRACTICAL HARDNESS TESTING MADE SIMPLE.
Click on Subscription.
To reach a Guide to the collection of the most important Articles from Past Issues of Practical Welding Letter, click on Welding Topics.
Note: To view Google Ads, Please
Right Click and
Open in a New Window.
---
Hardfacing
Thermal-spray
Cold Spray
Weld Cladding
Case Hardening
Surface Engineering
Aluminum Finishing
Shot Peening
Stress Relieving
Weld Preheating
Heat Treating
Abrasive Blast Cleaning
Solvent Cleaning
Ultrasonic Cleaning
Pickling
Alkaline Cleaning

---
If you did not yet find what you need, why not typing your question in the following Search Box?

---
---

Watch the following Video
Click on the following image to watch the SBI! TV Show!

BUILT BY:


Click on this Logo NOW!
Watch - The Video:

and also

Follow this Invitation!
Experience C2 power and flexibility in action by clicking SBI! 2.0 For You.
Where SBIers share their business-building experiences first-hand.
You will realize that there is nothing comparable to SBI! when you read
real stories from SBIers who share how C2 has helped them
expand, accelerate, build trust and monetize their sites.
Follow SiteSell and you will be amazed...
SiteSell Facebook
http://facebook.sitesell.com/Quark.html
SiteSell Twitter
http://twitter.sitesell.com/Quark.html
On SiteSell Twitter, visitors will learn who SiteSell is, through each person delivering personal insights into SiteSell... his news, his interests and perspectives. They can interact with each "SiteSeller" too, asking questions of programmers, coaches or anyone else.
SiteSell YouTube
https://youtube.sitesell.com/Quark.html
SiteSell Blog
http://blogit.sitesell.com/Quark.htm
Copyright (©) 2011, 2012, 2013, 2014, 2015, 2016, 2017
by Elia E. Levi and www.welding-advisers.com
All Rights Reserved