Welding-Teacher,
to Teach Yourself Welding!
SOLUTIONS with Effective, Practical Advice
Welding Teacher Helps Building Your Knowledge
Welding Problem? Solve it! with
Help from a Welding Professional
Contact Us.
Note: To view Google Ads, Pls.
Right Click and
Open in a New Window.
Welding-Teacher, this page, will assist you.
If you are a motivated student seeking essential welding knowledge.
If you want to find relevant and reliable information.
A logical path is suggested in the progression toward assimilation of meaningful learning.
Why should you want to explore Welding as your possible profession for life?
Because it is:
Engaging,
Challenging and
Rewarding.
Good welders are in grave shortage, requested in all specialties and at all levels.
At this point you may wish to read a few articles like those suggested hereafter, to get a feeling for the welding profession.
Why Pick Welding As Your Job For Life?
Job for Life.
Is it Worth Planning a Career in Welding?
Planning.
Interview with Tony Anderson
Click on PWL#042 and look for Section 11.
You may want to explore Welding-Teacher in depth, for deciding if you should pursue welding as a satisfactory hobby or a rewarding career.
You can take the rest of this page as your tutor that provides orientation, giving you a feeling of what it is all about.
Learning can be started at any time, even before a formal commitment. Browse through the References further down this page.
After you see that welding is for you and you assimilate the essential fundamentals, to progress further you will have to develop your skills by enrolling in a good welding training course.
Manual skills and dexterity cannot be learned from books alone but must be acquired through exercise performed under the helpful tutoring of a knowledgeable instructor.
At the end of the curriculum traced by Welding-Teacher you will have mastered also the safety rules and will be ready for the final examination.
By passing it, you will join the proud group of Certified Welders, courted by Industry because of the limiting shortage of needed capable professionals.
Before you start...

You should be aware that following a self-instruction Course like Welding-Teacher on Welding Fundamentals is possibly quite a difficult enterprise because of the daily chores and distractions affecting everybody's life.
If however you as a self driven student are sufficiently motivated to undertake the task with adequate discipline and constancy, the results you will achieve can be quite satisfactory.
A recommended introductory book on welding is Modern Welding Technology, listed in my page on Welding Books.
Thorough study of this book will provide a strong start to whoever wants to learn welding.
It is not superfluous to remind readers that the whole of the
www.welding-advisers.com
Website, with its hundreds of pages, like Welding-Teacher,
is dedicated to explain welding.
And also to teach various aspects of this art through its various sections, including the monthly newsletter and special publications.

Interested readers are invited to browse through the Site Map to find the subjects they need.
For a thorough Introduction to Welding
Visit the NEW Page on Welding Overview in this Website.
A simple and clear Overview of Welding, including some of its History, is available from
http://en.wikipedia.org/wiki/Welding
The links displayed there propose interesting related information.
Also the following articles from Key-to-Metals provide a general introduction to the subject, albeit without supplying much detail.
The first article proposed there is a listing of different processes with a short description of each.
http://www.keytometals.com/page.aspx?ID=CheckArticle&site=kts&NM=75
The second article describes a few of the most important parameters that influence the outcome of certain welding processes and describes the use of Procedures needed to reach the design goals.
The last section on the The Physics and Chemistry of Welding is unfortunately grossly inadequate.
http://www.keytometals.com/page.aspx?ID=CheckArticle&site=kts&NM=77
On the basics, or Fundamentals of Arc Welding, the conscientious readers is addressed by Welding-Teacher to the following downloadable publications, that can be saved in a suitable folder for further reference:
I recommend this as a short and clear exposition of the basics of the electric arc, used as heat source for welding, and of its nature.
http://www.lincolnelectric.ca/knowledge/articles/content/arcweldfund.asp
Another article, suggested by Welding-Teacher, reports the first three sections from the above publication (without mentioning the source...).
It then expands the presentation to include other important subjects, including safety, a description of weld joints, of the weld types, of the different parts or zones of weld metal.
Also a description of gauges used to measure weld dimensions, and finally a short section on electrode types and identification, with amperage settings.
It ends with a short table presenting a few common shielded electrode categories with interesting but scanty information on their usage.
http://www.millwrightmasters.com/School/arc_welding.htm
Note: To view Google Ads, Please
Right Click and
Open in a New Window.
---
Most recommended by Welding-Teacher is a serious work titled Basic Welding Filler Metal Technology.
It is presented as a Correspondence Course divided into ten Chapters.
The single pages can be downloaded and printed, but must be searched and addressed individually.
It may be available as hard-copy from the source by addressing to them a specific request. See:
http://www.esabna.com/euweb/AWTC/Lesson1_1.htm
The Course starts with an Introduction to Metals followed by Electricity for Welding.
The other Chapters cover in detail Electric Arc Welding Processes, Electrodes of all types and finally Estimating Weld Metal Costs.
The last Chapter covers Reliability, Codes, Specifications and Testing.
Each Chapter is followed by a Go to Test section, where the student can put to test the proficiency achieved in the learning process, and will get immediately the examination grading.
Welding-Teacher highly recommends the Course for its thoroughness.

If learned with application and serious study, exceptional understanding and results can be achieved.
Additional publications from the same source, covering a wide range of technological subjects, are available from ESAB University at
http://www.esabna.com/us/en/education/esab-university.cfm
Welding-Teacher further recommends a different course that presents the same subject, Fundamentals of Arc Welding, under a somewhat different perspective.
It is available in a downloadable compact booklet of 76 pages. It is offered by several sources as the text for an online course, but it can be read independently.
Subjects not sufficiently dealt with before may add new knowledge on weldability, distortion, welding defects, and the use of welding symbols in manufacturing drawings.

Students could benefit from a new perspective likely to clarify remaining doubts. Get this e-book at:
http://www.cedengineering.com/upload/Fundamentals%20of%20Arc%20Welding.pdf
Theory is essential but, to weld, it is not enough...

It should be understood that knowledge alone as suggested by Welding-Teacher is only part, however important, of the required information.
For those intending to apply the acquired information by performing actual welding, there are no shortcuts, one has to practice.
In fact however, there is an interesting shortcut, provided by some welding schools, in the form of Virtual Welding, through a custom built simulator.
A few different implementations are available from different sources. To the best of my knowledge no systematic comparative study among the various solutions was conducted as yet.
In principle Virtual Training is widely acclaimed as permitting thorough exercising while sparing on teachers and on consumables, and possibly as a means for shortening course duration and for reducing the total cost of preparing new welders for Certification.
See Virtual Welding Training (2) in PWL#093 and in PWL#096.
An Article on Welding Engineering as a Career (2) and an Article on Learning through Games (11), were published in Issue 141 of Practical Welding Letter for May 2015.
Click on PWL#141 to see them.
What Then?...

All the above material suggested by Welding-Teacher, once absorbed thoroughly, provides a very good starting point for further improvement of knowledge and skills.
But, if you want to know, there will never be an end point to the amount of information on welding that you can learn.
In fact the amount and breadth of innovations increase all the time, while new and improved solutions to old problems break through continually.
But even before that one must admit that the essential and huge field of metallurgy was barely treated in the above Welding-Teacher program.
Except for the simplest projects, there is much to learn on materials and applications.
As you already know what to expect, you will find your way while building your own professional book shelf with the volumes that fill your interests and curiosity more completely.
Any indication of what to select cannot be satisfactory. You may wish to see the suggested books in a public library before deciding to purchase them.
My suggestion is for the renowned Handbooks, both of ASM and of AWS that you can find in my page on Welding Books, already mentioned above.
Your special experience and curiosity will guide you.
If this Welding-Teacher helped you somewhat to find your way in the maze, this author will have reached the goal he had in view.
Look for Videos to watch by Searching You Tube for Virtual Welding Training.
* * *
Any questions or comments or feedback on the Welding-Guide? Write them down and send them to us by e-mail. Click on the
Contact Us
button in the NavBar at top left of every page.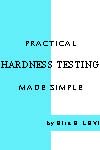 Let us remind you that, if you are interested, we offer a no cost subscription to our Practical Welding Letter and a bonus book in pdf format to be made available for download to your computer on the subject of
PRACTICAL HARDNESS TESTING MADE SIMPLE.
Click on Subscription.
To reach a Guide to the collection of the most important Articles from Past Issues of Practical Welding Letter, click on Welding Topics.
Note: To view Google Ads, Please
Right Click and
Open in a New Window.
---
Welding Education and Training
Welding Books
Welding Design
Welding Information
Welding Procedures
Welding Properties
Welding Software
Welding Metallurgy
Residual Stress
Quality
Welding Standards
Welding Control
Welding Testing
Welding Qualification
Welding Inspection

---
If you did not yet find what you need, why not typing your question in the following Search Box?

---
---

Watch the following Video...
Click on the following image to watch the SBI! TV Show!

BUILT BY:


Click on this Logo NOW!
Watch - The Video:

and also

Follow this Invitation!
Experience C2 power and flexibility in action by clicking SBI! 2.0 For You.
Where SBIers share their business-building experiences first-hand.
You will realize that there is nothing comparable to SBI! when you read
real stories from SBIers who share how C2 has helped them
expand, accelerate, build trust and monetize their sites.
Follow SiteSell and you will be amazed...
SiteSell Facebook
http://facebook.sitesell.com/Quark.html
SiteSell Twitter
http://twitter.sitesell.com/Quark.html
On SiteSell Twitter, visitors will learn who SiteSell is, through each person delivering personal insights into SiteSell... his news, his interests and perspectives. They can interact with each "SiteSeller" too, asking questions of programmers, coaches or anyone else.
SiteSell YouTube
https://youtube.sitesell.com/Quark.html
SiteSell Blog
http://blogit.sitesell.com/Quark.htm
Copyright (©) 2011, 2012, 2013, 2014, 2015, 2016, 2017
by Elia E. Levi and www.welding-advisers.com
All Rights Reserved.