Tack-welds
of highest Quality for strong Structures.
SOLUTIONS with Effective, Practical Advice
Welding Problem? Solve it! with
Help from a Welding Professional
Contact Us.
Tack-welds are defined in AWS A3.0 - Standard Terms and Definitions.
This is an American Welding Society (AWS) official document.
Accordingly, the definition is: "welds made to hold the parts of a weldment in proper alignment until the final welds are made".
Similar but different are "Temporary welds".
These are explained as "made to attach a piece or pieces to a weldment for temporary use in handling, shipping, or working on the weldments".
In both cases one must remember that such auxiliary welds, if improperly made, may have negative influence on the quality of intended weldments or constructions.
Tack-welds quality requirements
Because of that, the most attentive care must be exercised in their design, specification, realization and inspection.
Finally their blending and embedding in the weldments or their complete elimination from the welded construction must be taken seriously.
This is clearly spelled out in mandatory codes that effectively apply the same quality requirements to all welds, irrespective of their temporary or permanent character.
Tack-welds, holding elements in place, must be easily removable for adjusting weldment construction.
Such ability is essential in case it is found, upon further inspection, that the elements positioning is incorrect.
Tack welds can be performed by the same process to be applied later for fabrication, or by a different one if more suitable and not in contrast with code requirements.
Their quality must assure that no defects remain in the structure upon final completion of all welding operations.
Tack welds must not interfere with or degrade the quality of the completed welded structure.
They must not introduce weld defects such as arc strikes, craters, cracks, hard spots, and slag left in place.
Short Tack welds require limited heat input.
When applied to steels sensitive to self quenching (rapid cooling due to the heat dispersion in the adjacent mass of cold metal) they may develop hard spots or cracks.
When such risks are anticipated, suitable instructions must be specified to prevent that occurrence by sufficient preheating or by prescribing more massive Tack-welds done with higher heat input.
Tack-welds functions
Tack-welds perform the following functions:
Hold in place the assembled components,
establish their mutual positioning and alignment,
Set and maintain the prescribed joint gap,
Complement the function of a fixture, and permit the assembly removal from it, if necessary,
Control and contrast component movement and distortion of the structure during welding,
Temporarily ensure the assembly's mechanical strength when hoisted, moved, manipulated or overturned, if designed for this purpose.
Tack-welds must be made strong enough to sustain the stresses affecting them during fabrication.
The welding operations that follow must be so planned and conducted that existing Tack-welds are either completely remelted or suitably blended to become indistinguishable from the following weld passes.
They are called remelted or incorporated depending on the technique used to embed them in the final welds.
In the first case it is assumed that the considerable heat input employed (say by Submerged Arc Welding) will reheat also the Heat Affected Zone (HAZ) left around the original Tack-welds, so that no additional attention is required.
To make sure that these are indeed remelted, their size must be limited by design, while their length may be increased if necessary to provide sufficient strength.
In the second case the residual presence of the original Tack-welds must be taken into account, so that their quality must be equal to that needed in the final welds.
Special attention therefore must be devoted to process, filler metal, composition compatibility, removal of slag traces and original HAZ (Heat Affected Zone) extent.
The precise technique to be used in each case must be thoughtfully prepared and carefully applied, to avoid expensive repair operations if not successful.
Tack-welds may be needed also outside the proper structure welds. That is the case for Temporary welds.
In general they should be removed without affecting the base material, to make sure they will not be used to sustain loads exceeding their actual capacity.
Good practice would require to use always suitable nondestructive inspection to look for under-bead cracks that might have been introduced while applying Tack-welds.
For statically loaded structures only, the responsible Engineer may decide to leave temporary welds in place.
For structures subject to alternating loading, and therefore under fatigue stressing, the attention to all details, including sound Tack-welds, should be pushed to the highest level.
Although specifications may be clear and precise as to tack-weld requirements, implementation must be enforced on the job site, lest a sloppy work is performed.
Good workmanship must be assured by having inspection committed to check proper execution.
It is not fair to leave to the fitters the responsibility on the number, dimensions and quality of tack welds.
Welding management must take full responsibility to specify all requirements in a special WPS.
Additional prescriptions must be included as to filler metal to be employed, preheating if necessary, and hoisting instructions, if the tack welded assembly has to be hoisted before welding completion.
Tack welds are an essential part of all successful welding projects, simple or complex alike.
It is therefore very important to know and to perform the process properly to minimize the risks associated with poor tack welding.
On the same subject see my article:

How to perform tack welding successfully
The Fabricator.
See also:
Pay attention to Tack and Temporary Welds (5 pages)
http://www.jflf.org/pdfs/papers/design_file103.pdf
Watch the following Video on
What is Tack Welding?
https://www.youtube.com/watch?v=5o8e--7T-CE
* * *
Any questions or comments or feedback? Write them down and send them to us by e-mail. Click on the Contact Us button in the NavBar at top left of every page.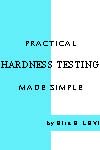 Let us remind you that, if you are interested, we offer a no cost subscription to our Practical Welding Letter and a bonus book in pdf format to be made available for download to your computer on the subject of
PRACTICAL HARDNESS TESTING MADE SIMPLE.
Click on Subscription.
To reach a Guide to the collection of the most important Articles from Past Issues of Practical Welding Letter, click on Welding Topics.
For further information see:
Welding Overview
Process-selection
Process-optimization
Service Failures
Accident Investigation








---
If you did not yet find what you need, why not typing your question in the following Search Box?

---
---

Watch the following Video
Click on the following image to watch the SBI! TV Show!

BUILT BY:


Click on this Logo NOW!
Follow this Invitation!
Experience C2 power and flexibility in action by clicking SBI! 2.0 For You.
Where SBIers share their business-building experiences first-hand.
You will realize that there is nothing comparable to SBI! when you read
real stories from SBIers who share how C2 has helped them
expand, accelerate, build trust and monetize their sites.
No better way to get to know SiteSell,
the Company that helps everybody build a Business on the Internet,
than following them at
http://twitter.sitesell.com/Quark.html
Specific questions about SiteSell?
Ask the Experts. Go to:
http://question.sitesell.com/Quark.html
Copyright (©) 2010, 2011, 2012, 2013, 2014, 2015, 2016, 2017
by Elia E. Levi and www.welding-advisers.com
All Rights Reserved