Fire-prevention
Saves Lives and Protects Assets.
SOLUTIONS with Effective, Practical Advice
Welding Problem? Solve it! with
Help from a Welding Professional
Contact Us.
Note: To view Google Ads, Pls.
Right Click and
Open in a New Window.
Fire-prevention in welding and cutting operations should be self evident.
Anyone involved should have absorbed it as a second nature, an engrained habit not requiring much attention.
The main danger is that over-confidence and pressing needs may cause neglecting the elementary precaution rules.
Many reported fire accidents start from carelessness in handling welding operations in proximity of combustible materials.
This is probably due not to a lack of knowledge but to a lack of discipline.
You may have the most complete and clear Fire prevention system of sign-boards including warnings and plain orders.
But there will always be someone who does not pay attention or believe that
"to me it will not happen".
Unfortunately one's carelessness may hurt other not involved people.
Therefore a responsible management cannot hide behind a standard procedure.
Requesting only that all new workers sign a document spelling in clear letters the Fire prevention rules is not enough.
Management should establish an educational program requiring the commitment of all workers in studying and rehearsing the rules.
Fire-prevention is Not an Option: It is a MUST
They should enforce the actions needed to be performed besides actual welding.
A person, sometimes called fire watcher, with proper Fire-prevention instruction and preparation should be appointed to be responsible for controlling the day to day work around the plant.
He must be charged with the task of immediate alerting of potentially hazardous situations, and with the authority to request the removal of dangers.
Note: To view Google Ads, Please
Right Click and
Open in a New Window.
---
A widely accepted system rewards all workers that are grouped in teams, if they reach the goal of avoiding all accidents in a given period of time.
The system is conceived to reduce or cancel the bonus in case of reported accidents. The social pressure is used as a powerful incentive.
As hinted above most of the rules for Fire-prevention are plainly obvious.
They remind that fires can be ignited by overheated electrical components, sparks or spatter from welding or cutting operations performed near combustible materials or explosive gas mixtures.
Combustibles must be removed or completely protected by suitable means if welding is done in their proximity.
Everyone involved should become familiar with the Fire-prevention laws applicable in the place.
The following documents provide a firm ground on which to build a safe Fire-prevention welding operation.
ANSI Z49.1:2012
Safety in Welding, Cutting, and Allied Processes
Download from:
http://www.aws.org/safety/
General Requirements - OSHA - 1910.252
OSHA1.
Fire Prevention - OSHA - 1926.352
OSHA2.
National Fire Protection Association - NFPA 51B:
Standard for Fire Prevention
During Welding, Cutting, and Other Hot Work
2009 Edition
National Fire Protection Association / 01-Oct-2008 /
18 pages

DOE/EH-0196
Fire-Prevention Measures for Cutting, Welding,
and Related Activities (7 pages)
DOE.
AWS - Safety and Health - Fact Sheet No. 6 (3 pages)
http://www.aws.org/technical/facts/fs6-806.pdf
Fire prevention measures are only as good as they are adopted and followed always and completely. Everyone involved should contribute to make welding a safe and rewarding activity in all locations.

An Article on Beware of Inadequate Welding Screens was published (11) in Issue 161 of Practical Welding Letter for January 2017.
Click on PWL#161.
Watch the following Video
Safety Factors in Arc Welding Operations
https://www.youtube.com/watch?v=nGlsqp5kKUk
* * *
Any questions or comments or feedback? Write them down and send them to us by e-mail. Click on the Contact Us button in the NavBar at top left of every page.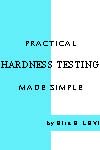 Let us remind you that, if you are interested, we offer a no cost subscription to our Practical Welding Letter and a bonus book in pdf format to be made available for download to your computer on the subject of
PRACTICAL HARDNESS TESTING MADE SIMPLE.
Click on Subscription.
To reach a Guide to the collection of the most important Articles from Past Issues of Practical Welding Letter, click on
Welding Topics.
Note: To view Google Ads, Please
Right Click and
Open in a New Window.
---
Fume Hazards
Hobby and Home Welding
Welding Projects
Welding Economics
Starting a Welding Shop
Welding Cost Estimate
Welding Management
Managing Welding
Welding Positioner
Monitoring Structures
Production Failures
Outsource Welding
Welding Planning
Welding Standards
Welding Control
Welding Testing
Welding Qualification

---
If you did not yet find what you need, why not typing your question in the following Search Box?

---
---
---

Watch the following Video...
Click on the following image to watch the SBI! TV Show!

BUILT BY:


Click on this Logo NOW!
Watch - The Video:

and also

Copyright (©) 2011, 2012, 2013, 2014, 2015, 2016, 2017
by Elia E. Levi and www.welding-advisers.com
All Rights Reserved