Welding-planning,
to Best Produce What, How and When.
SOLUTIONS with Effective, Practical Advice
Making Realistic Plans to Follow
Welding Problem? Solve it! with
Help from a Welding Professional
Contact Us.
Note: To view Google Ads, Pls.
Right Click and
Open in a New Window.
Welding-planning, is
production planning of welding operations
.
Welding planning is a special case of Industrial Production Planning and Control.
All factors are taken into account to optimize working conditions.
They are then operated upon to generate the most rational plans.
The purpose is to achieve satisfactory manufacturing solutions meeting the objectives of the Company.
It requires the integration of many functions:
management,
knowledge,
expertise,
documentation,
materials,
logistics,
equipment,
workforce,
storage,
handling,
and moving.
It is not at all simple or easy to prepare realistic and effective planning.
---
Visit the NEW Page on Weld-design-review,
for avoiding costly oversight.
Visit the NEW Page on Welding Applications,
for selecting correctly the ways and means needed for productive performance.
Visit the NEW Page on Welding Problems,
for looking into the causes of production hindrances.

---
This is the main reason why it is relatively straightforward to improve remarkably the productivity of any non optimized welding operation.

Click on PWL#080.
See in section (2),
Five goals for Improving Productivity.

Welding-planning is necessary for the acceptable performance of all the required stages of work and for keeping under control costs, quality and time.
Any unplanned event requiring actions not foreseen by the plan will cause corrective actions and generate costly exceptions.
Depending on the size of the welding facility involved, one or more professionals should dedicate their undivided attention to the required Welding-planning operations.
They should work, under directives from general Management, with the cooperative help of the main functions of middle management.
All technical and auxiliary facilities of the Company, guided by the common goal, must operate constructively for smooth implementation.
How is Welding-planning implemented?
Management has to establish the following elements:
the production means to be used for the manufacturing program
the layout of the equipment in the physical space available
the usage of assets to manufacture the products in the required time.
Welding planning requires that the documentation, to be made available to all interested parties, be updated and approved for production.
It shall include engineering drawings, binding specifications and applicable Codes.
Note: To view Google Ads, Please
Right Click and
Open in a New Window.
---
The Quality Manual must be updated and include approvals of customers and third parties as required according to order and contract terms.
Certain manufacturing and inspection facilities may need approval before they can be used for performing actual work on production parts.
The welders assigned to performing the work must be certified for the process to be used, and be supplied with the identification stamp they must use to identify their work.
The need for re-training and for improving welders' expertise must be periodically assessed and acted upon.
Specific instructions relative to the sequence of operations need to be established.
In particular, for Welding planning operations, the Weld Map should be established, assigning a unique sequential number to each weld in the assembly.
See section (11) in PWL#020.
After identifying each weld, it becomes easier to inform all who need to know, of the required sequence of welding operations, to ease fabrication and control distortion.
In certain cases it is advisable to design special devices to avoid faulty assembly.

See Design for Error Proof Assembly in (2), PWL#040.
Welding-planning needs that the welding engineer select the process for any specified weld to be done.
The process selection cannot be left to the welders on the production floor.
The use of special fixtures or of specific positioners must be called for in the paperwork.
See the articles by Naddir M. Patel on
The Importance of Optimizing Material Specifications and Welding Protocols, published (2) in PWL#120 and
Process-optimization and Innovation in a Fabrication Environment, published (2) in PWL#102.
Development of suitable procedures, if necessary, must be completed before production.
Welding Procedure Specifications (WPS) must be established for every weld, and approvals of Procedure Qualification Records (PQR) must be assured before starting production.
Consumables and Welding parameters to be used must be recorded in clear instructions available to each welder in all welding stations.
An essential part of Welding-planning, Receiving Inspection must be performed for all materials and consumables received.
In general, lots must be kept separate for traceability, and suitable documentation, demonstrating conformance to applicable specifications, must be received, checked and archived.
Special documentation may be needed for establishing the methods of inspection required and the limits of acceptance.
For recording the actual results of such operations, referred to each weld as identified in the applicable Weld Map, special procedures must be worked out.
Welding-planning represents the optimal production program.
However in practice any number of hindrances may occur which interfere with the smooth running of the plan.
To prevent the consequences of equipment malfunctioning and to assure continuing production, planned maintenance of tooling and equipment should be performed at suitable times, when production is not affected.
All along any production program, care must be exerted to assure that all Safety issues are implemented and enforced, to avoid dangers to people and to production.
Welding-planning should allow some flexibility and adjustments to be made if necessary.
To permit an effective production control system, a suitable reporting facility must be in place, collecting data testifying to the start and execution of operations.
Analyzing recorded data and measuring deviations lets management introduce corrective actions to minimize negative consequences of production disruptions.
It also permits to collect precise data relative to the actual cost of each operation, and to initiate new ways to improve productivity.
An Article on Best Practice in a Fabrication Environment, addressing some of the issues significant to the smooth running of Welding-planning was published (2) in PWL#088.
Also available in Welding Talk.
In conclusion, adequate Welding-planning is an invaluable tool for controlling the productivity of facilities involved in welding fabrications.
The successful economic results will reflect the attention and the measure of investment that were dedicated to Welding-planning implementation.
An Article on Learning from Experience was published (2) in Issue 135 of Practical Welding Letter for November 2014.
Click on PWL#135 to see it.
Watch the Video:
Production Planning and Control
https://www.youtube.com/watch?v=yYIVumq6sVM
* * *
Any questions or comments or feedback? Write them down and send them to us by e-mail. Click on the Contact Us button in the NavBar at top left of every page.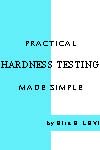 Let us remind you that, if you are interested, we offer a no cost subscription to our Practical Welding Letter and a bonus book in pdf format to be made available for download to your computer on the subject of
PRACTICAL HARDNESS TESTING MADE SIMPLE.
Please Subscribe.
To reach a Guide to the collection of the most important Articles from Past Issues of Practical Welding Letter,
click on Welding Topics.
Note: To view Google Ads, Please
Right Click and
Open in a New Window.
---
Back Home
Welding Economics
Site Map


Starting a Welding Shop
Welding Cost Estimate
Welding Management
Managing Welding
Welding Positioner
Monitoring Structures
Production Failures
Outsource Welding
Welding Testing
Welding Qualification
Welding Inspection
Weld Macro
Welding Distortion
Welding Defects

---
If you did not yet find what you need, why not typing your question in the following Search Box?

---
---

Watch the video...

Click on the following image to watch the SBI! TV Show!

BUILT BY:


Click on this Logo NOW!
Watch - The Video:

and also

Follow this Invitation!
Experience C2 power and flexibility in action by clicking SBI! 2.0 For You.
Where SBIers share their business-building experiences first-hand.
You will realize that there is nothing comparable to SBI! when you read
real stories from SBIers who share how C2 has helped them
expand, accelerate, build trust and monetize their sites.
Follow SiteSell and you will be amazed...
SiteSell Facebook
http://facebook.sitesell.com/Quark.html
SiteSell Twitter
http://twitter.sitesell.com/Quark.html
On SiteSell Twitter, visitors will learn who SiteSell is, through each person delivering personal insights into SiteSell... his news, his interests and perspectives. They can interact with each "SiteSeller" too, asking questions of programmers, coaches or anyone else.
SiteSell YouTube
https://youtube.sitesell.com/Quark.html
SiteSell Blog
http://blogit.sitesell.com/Quark.htm
Copyright (©) 2010, 2011, 2012, 2013, 2014, 2015, 2016, 2017
by Elia E. Levi and www.welding-advisers.com
All Rights Reserved.