Friction_welding,
Equipment and Applications
SOLUTIONS with Effective, Powerful Advice
Welding with Heat from Friction
Welding Problem? Solve it! with
Help from a Welding Professional
Contact Us.
Note: To view Google Ads, Pls.
Right Click and
Open in a New Window.
Friction_welding, equipment, inertia welding machine, friction-stir welding machine, rotary friction welding plant, solid state welding system, conventional Friction welding machine, welding links.
Welding tips, joining questions needing answers: these are some of the items developed in this Site for the benefit of interested readers.
For those who are not yet familiar with Friction Welding equipment, the following description should give an idea of what it is all about, to help one decide if it has some interest for the application at hand.
But maybe one should look first at an overview of the Friction Welding Process.
Note: To view Google Ads, Please
Right Click and
Open in a New Window.
---
Exploring Equipment for Friction_welding
While you explore the economics of a certain solution with a manufacturer of Friction Welding Equipment, you will discuss your applications with their development laboratory.
You will have a small series of your products manufactured at their facility for you to examine, test and decide.
Friction Welding equipment has high potential to provide a most economic solution for high quality, high volume mass production welding.
Suitable joints present revolution symmetry, that is they look like a round button or a ring. They may be of similar or different materials.
Therefore even a small shop may specialize in high production and thrive.
In a previous page on WELDING EQUIPMENT, (click for seeing), a short review was offered of the main concerns that should be addressed when procuring new hardware as needed to perform any given welding process. Here we are going to enter into some more details on equipment used for Friction welding.
Friction_welding equipment...
Friction Welding equipment is built to convert mechanical energy into heat developed by friction between two elements moving one relative to the other while in contact for a short time. The heat generated permits a forge-weld be produced by a solid state process without melting.
Friction-welding equipment must be sturdy and capable of providing the required rotational and axial movements, while transmitting elevated forces. The capacity of the Friction_welding machine defining its size and cost are proportional to the area of the joint and take into account the kinds of materials to be welded.
The appearance of the smaller Friction Welding machines recalls that of an engine lathe in that there is some type of rotating headstock with provisions for chucking and centering one element of the workpiece and a sort of stationary tailstock holding the other one, but provided with power driven axial movement for heat generation and final forging.
Conventional vs. Inertia...
The Friction Welding machine may also include an efficient spindle braking system. Controls and timers are provided to ensure repetitive welding results once correct parameters have been developed.
In a conventional type of Friction_welding machine the rotation of the headstock holding one element is stopped by braking as soon as the heat developed is sufficient for completing the weld, while the pressure to the stationary element is increased and maintained until the weld cools down.
A flywheel may or may not be employed and there may or may not be a brake to stop the rotation. Therefore a machine employing a flywheel may be designated as performing Inertia Welding, with no perceivable difference in the final weld produced.
Why Inertia?...
In an inertia Friction Welding setup, the headstock, besides the chuck, includes a flywheel, which is driven by an electric motor to be disengaged as soon as sufficient rotating energy is accumulated in the flywheel.
When the two parts to be welded are brought into contact and develop heat, the rotating energy of the flywheel is used up so that there is no need for a braking action, but otherwise the axial movement of the stationary element is completed and maintained.
Other Friction_welding machines combine differently the features described.
Tip!: An important consideration when selecting Friction_welding equipment is the attainable concentricity of the two elements welded. It is recommended to ask the supplier to prove the attainment of the required tolerance.
When developing welding parameters for a certain application on a given Friction_welding machine, one must establish the amount of axial shrinkage which results, to take it into account in order to lengthen accordingly the pre-weld dimensions of the production elements as they are manufactured.
Taking the most out...
As remarked already elsewhere this Friction_welding equipment is suitable for automatic mass production but it may not be practical for short runs of different parts. However, it is used for salvaging expensive items like main shafts of turbine engines on expensive powerful Friction_welding machines specially built for this purpose.
Savings in the general case are realized with proper Friction_welding machines, not only in the cost per welding part but also by substituting more economic materials where feasible in certain non stressed sections of the assembly.
If required the Friction_welding machine should provide facilities for removing the flash (weld upset) at the end of the operation, because it would not be economical to load again the parts in a different machine for finishing operations.
A new twist...
One recent deployment of a special Friction_welding process, actually a solid state joining technique, has been used particularly in aluminum alloys, although other materials are tested in the laboratory.
This emerging technological development, first demonstrated as a laboratory curiosity, has enjoyed successful applications in aerospace productions, and has been recently adopted for actual production of aerospace hardware.
It is called Friction Stir Welding. This new Friction_welding equipment rotates a specially designed non consumable friction tool and drives it first into the butt joint line of two plates fixtured together, and then along the seam.
The tool presents some kind of a thread and, while moving lengthwise, effectively heats and removes material in plastic state from the leading side and deposits it at the trailing side completing the weld.
Such a weld, being in a fine grained hot worked condition, has considerable metallurgical advantages especially for aluminum alloys, like absence of porosity or oxides and very good mechanical properties.
A recent development by NASA, the introduction of a computer controllable motor driven gradual retraction of the tool, permitted welding of variable thickness joints and of cylindrical containers, impossible with the previous fixed tool. This development has been licensed to two companies for commercialization.
For short reviews of this process one can clik on any of the following links:
TWI
NASA
EWI
ASM (Book for purchase).
An article on Friction Stir Welding, one of the most important innovations of recent times, was published (2) in issue 47 of our Practical Welding Letter for July 2007. Click on PWL#047 to read the article.
An Article on Friction Stir Hardfacing was published (2) in issue 49 of our Practical Welding Letter for September 2007.
Click on PWL#049 to read the article.
An Article on Friction Taper Plug Welding was published (11) in issue 97 of Practical Welding Letter for September 2011.
Click on PWL#097 to read it.
An Article on Advancements in LFW was published (7) in Issue 150 of Practical Welding Letter for February 2016.
Click on PWL#150.
For a list of FSW - Equipment Manufacturers see:
http://www.twi.co.uk/services/intellectual-property-licensing/friction-stir-welding/equipment/?locale=en
* * *
---
If you did not yet find what you need, why not typing your question in the following Search Box?

---
Any questions or comments or feedback? Write them down and send them to us by e-mail. Click on the Contact Us button in the NavBar at top left of every page.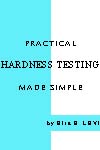 As you may already know you are entitled to subscribe, if you are interested, to our FREE Practical Welding Letter. And receive as FREE download our book on PRACTICAL HARDNESS TESTING MADE SIMPLE (pdf format). Just click on Subscription.
It could come in handy, when welding hard material...
To reach a Guide, listing the most important Articles from Past Issues of Practical Welding Letter, click on
Welding Topics.
Note: To view Google Ads, Please
Right Click and
Open in a New Window.
---
Back Home.
EQUIPMENT.
Site Map

For details click on the underlined items.
Resistance Welding Equipment
Gas Welding Equipment
Arc Welding Equipment
High Energy Welding Equipment
Welding Positioner
Robotic Arc Welding
Friction Welding Processes
Friction Stir Welding
Friction Surfacing
Flash Welding Process
Stud Welding
Upset Welding
Resistance Welding Processes
High Frequency Resistance Welding
Projection Welding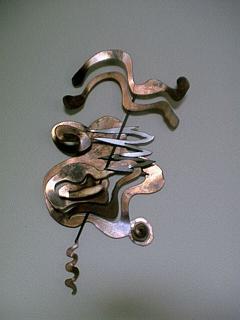 Artwork for Hobby
[From https://www.welding-advisers.com/artwork-for-hobby.html]
---
---

Watch the video...
POWERED BY:


Click on this Logo NOW!
Watch - The Video:

and also

Copyright (c) 2003-2012, 2013, 2014, 2015, 2016, 2017
by Elia E. Levi and www.welding-advisers.com
All Rights Reserved

Friction_welding machines mass produce inexpensive joints even between different materials and permit salvaging expensive high performance items. It is all here...