Friction-surfacing
with protective layers.
SOLUTIONS with Effective, Practical Advice
New Surface by a New Method
Welding Problem? Solve it! with
Help from a Welding Professional
Contact Us.
Note: To view Google Ads, Pls.
Right Click and
Open in a New Window.
Friction-surfacing, is a modified friction welding.
It is a solid state process whereby layers of various metals are deposited upon a metallic substrate.
Generally the consumable material in form of round bar is rotated and pressed against the substrate material.
This last one is given a translational movement.
An Article on Friction Surfacing, including a few reference Sources, was published (2) in Issue 49 of Practical Welding Letter for September 2007.
To see the article click on PWL#049.
A plasticized layer with fine grained, hot-worked microstructure is deposited on the substrate without melting.
Dilution is almost absent, Heat Affected Zone is narrow, no cracking or other defects are developed.
Friction-surfacing is an amazing development
Friction-surfacing is performed on specially set up dedicated machines, therefore the process is automatic and repeatable, independent on operator skill.
The process is applicable on flat or circular surfaces, and also on precise locations like blade tips.
Depending on the materials, different parameters, including consumable diameter, rotation speed, applied force and traverse rate must be developed for Friction-surfacing.
Note: To view Google Ads, Please
Right Click and
Open in a New Window.
---
The thickness of the deposited layer is influenced by the type of consumable.
Materials resisting to plastic deformation at elevated temperatures like nickel base alloys, deposit layers of 0.5 to 1 mm (0.02 to 0.04").
Austenitic stainless steel can deposit up to about 3 mm on mild steel.
Aluminum alloys can leave deposits up to 6 mm thick (0.24").
The main advantage of Friction surfacing is that it permits deposit-substrate combinations that would be incompatible with fusion welding processes.
One of the disadvantages is the lack of good bond at the sides of the deposit, because of locally reduced pressure.
For covering larger areas the process is repeated by depositing beads side by side, possibly machining away the weakly bonded width between runs.
With proper consumables, Friction surfacing can produce deposits presenting good wear or corrosion resistant properties.
The following combinations were successfully applied:
Inco 625 onto austenitic stainless steel
Austenitic stainless steel onto mild steel
Stellite 6, Stellite 12 and Hastelloy onto austenitic stainless steel
Titanium alloy onto Titanium Alloy
Aluminum alloy onto aluminum alloy
Hardfacing steel like D2 and H13 onto medium carbon steel
Depending on production constraints, in certain situations Friction-surfacing can be the most cost effective solution that would be advisable to explore.
Watch the following Video on
Friction Surfacing
http://www.twi.co.uk/news-events/videos/friction-surfacing/?locale=en
* * *
Any questions or comments or feedback? Write them down and send them to us by e-mail. Click on the Contact Us button in the NavBar at top left of every page.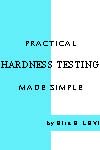 Let us remind you that, if you are interested, we offer a no cost subscription to our Practical Welding Letter and a bonus book in pdf format to be made available for download to your computer on the subject of
PRACTICAL HARDNESS TESTING MADE SIMPLE.
Click on Subscription.
To reach a Guide to the collection of the most important Articles from Past Issues of Practical Welding Letter, click on
Welding Topics.
Note: To view Google Ads, Please
Right Click and
Open in a New Window.
---
Back Home
Processes
Site Map


Friction Welding Processes
Friction Stir Welding
Flash Welding Process
Stud Welding
Upset Welding
Resistance Welding Processes
Projection Welding
Gas Welding Processes
Arc Welding Processes
High Energy Welding Processes
Micro Welding Processes
Additional Processes
Cold Welding
Ultrasonic Welding
Explosion Welding
Magnetic Pulse Welding

---
If you did not yet find what you need, why not typing your question in the following Search Box?

---
---

Watch the following Video...
---
Click on the following image to watch the SBI! TV Show!

BUILT BY:


Watch - The Video:
and also

Click on this Logo NOW!
Copyright (©) 2009, 2010, 2011, 2012, 2013, 2014, 2015, 2016, 2017
by Elia E. Levi and www.welding-advisers.com
All Rights Reserved