Welding_gas
amazing versatile torch:
SOLUTIONS with Effective, Powerful Advice
Compact Welding_gas Shop in a Single Tool
Welding Problem? Solve it! with
Help from a Welding Professional
Contact Us.
Note: To view Google Ads, Pls.
Right Click and
Open in a New Window.
Welding_gas Equipment for a nice Process
What is in here for me?
You may be too young to have seen Welding_gas, oxyacetylene welding in action in the garage near home.
Or in the farm or in some old blacksmith shop.
Then you may think we are talking of an obsolete process (?!), an old time curious scrap.
Well, this is not true. In these times of excessive specialization and sophistication the Welding gas process risks to be overlooked even if it could provide economic solutions, not only to maintenance problems but also to industrial production lines.
In a previous page we presented the Gas Welding Process: here we are going to enter into some more detail on the equipment used.
In a new page on Oxyacetylene Welding Tips essential information and relevant links to safety provisions for the process are offered to the attention of our interested readers.
---
If you did not yet find what you need, why not typing your question in the following Search Box?

---
Looks old-fashioned? Don't skip it!
Is it worth exploring as an alternative? In certain cases it may be the only process economical and feasible, so that anyhow at least some ideas of what it is all about may be useful and helpful, to you.
Welding gas OXYACETYLENE WELDING equipment is relatively inexpensive, portable, self contained, in that it brings along all needed supplies, practical and versatile.
Our presentation is limited to oxyacetylene welding equipment because it is the most practical and important of all gas welding processes that were researched in the past, but now have only a historic interest.
Welding gas equipment includes the following elements. Gas storing facilities, usually portable gas cylinders, gas regulators, rubber hoses and torch.
The Welding_gas equipment provides the following functions: it supplies the gases at the correct pressure and flow velocity, mixed in the proper ratio at the torch tip where the flame of needed and wanted controllable characteristics is lit and maintained.
The Welding gases, oxygen and acetylene are provided in separate compressed gas cylinders, to be used and replaced, and then refilled at some central Welding_gas supply facility or supplied in other bulk quantity containers if the consumption justifies special provisions.
Tip!: cylinder fittings are strictly regulated to avoid inadvertent mixing of Welding_gases in explosive proportions. Therefore they are not interchangeable, each one to be used only for the prescribed gas.
Compressed Oxygen of at least 99.5% purity, at the initial pressure of 2200 psi is supplied and stored in standard steel cylinders. A warning note, forbidding the use of oil or grease on the fittings, because of the danger of violent reaction, should be posted near the cylinder.
Acetylene is unstable at elevated pressure, and susceptible to explode under even a slight shock. Therefore Welding_gas acetylene is stored and supplied in special cylinders containing liquid acetone absorbed in porous material. When acetylene is dissolved under pressure of 250 psi in liquid acetone, it can be used safely. While reducing pressure for use, one should never exceed 15 psi by the regulator, again because the danger of explosion under shock.
Anyhow, acetylene cylinders should be never subjected to shock, should be fastened securely in upright position, far from heat or sparks. The vertical position is needed to avoid leakage of acetone during use. To avoid draining of acetone with Welding_gas acetylene, the maximum rate of discharge is limited to 45 cubic feet of gas per hour.
Note: To view Google Ads, Please
Right Click and
Open in a New Window.
---
Essential tool for every maintenance shop
Different Welding gas regulators for each are mounted on top of both cylinders. The main valve on the cylinder head blocks all exit of gas when not needed. The regulator includes two manometers, one for the Welding_gas in the bottle, called cylinder pressure gage, indicates a value related to the quantity of gas remaining in the cylinder, one for the Welding_gas at the exit port, called working pressure gage, after the pressure regulator by which the welder controls the gas pressure at the point of use.
Please note that Gas Cylinders, Utility Cart and Personal Protection Equipment are not included. Goggles are often but not always included.
Rubber hoses convey the low pressure gases, separately, at two different hose glands on the torch. Two inlet valves, one for oxygen, one for acetylene, admit the Welding_gases into the torch when open. The two gases mix in a mixing chamber and exit as a combined stream, at the torch tip where the flame is ignited with a friction lighter.
If you wish to explore also Cutting Equipment, click on Cutting Processes

Welding_gas Torch Tips of different size are replaceable nozzles meant to be used for different thicknesses of workpiece. It is worthwhile to study and to follow the manufacturer's recommendations as to the set up, maintenance and usage of gas welding equipment.
The regulator valves and the inlet valves permit to control the pressure and the proportion of the Welding_gases such as to provide the character of the flame (neutral, carburizing or oxidizing) most appropriate to the job at hand.
If you are looking for Oxy-Acetylene Equipment including Welding and Cutting-torch you may wish to consider the following suggestions.

For a selection of modern OXY-Gas Welding Equipment, Torches and Kits, you may wish to have a look at My Store.
Recommended for Home and Hobby welding
The regular oxyacetylene Welding gas Torch can be used also for Hobby and Home Welding and for Brazing, justifying its being considered a very versatile tool. Other related applications, with some additional equipment, are Braze Welding, Cutting, Hardfacing and Thermal-spray.
The special oxyacetylene torch available for Cutting steel (see above) provides an additional influx of oxygen to the material, over what is needed for feeding the flame, regulated by a special hand operated valve. The oxygen impinging on the molten metal oxidizes it and burns it through and also blows it away leaving a rough cut in the metal.
The welder must be provided with personal protection equipment like apron, goggles, gloves and protective clothes and should be aware of basic requirements for handling of compressed Welding_gases. The matter is discussed to some extent under the title SAFETY with a few other pertinent links.
A Press Release of the Gas Association (GAWDA) reporting on the support of gas consumers given in their website, was published in Issue 73 of Practical Welding Letter for September 2009.
Click on PWL#073 to see it.
Watch this Video on
Basic Oxygen Acetylene Gas Welding
https://www.youtube.com/watch?v=NAA2wFZYGYo
* * *
Any questions or comments or feedback? Write them down and send them to us by e-mail. Click on the Contact Us button in the NavBar at top left of every page.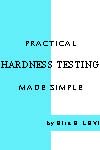 Let us remind you that, if you are interested, we offer a no cost subscription to our Practical Welding Letter and a bonus book in pdf format to be made available for download to your computer on the subject of
Even if you know most of the hardness problems, we stress the importance of right interpretation: it may be useful for those difficult to weld jobs. PRACTICAL HARDNESS TESTING MADE SIMPLE. Please Subscribe.
To reach a Guide to the collection of the most important Articles from Past Issues of Practical Welding Letter,
click on Welding Topics.
Note: To view Google Ads, Please
Right Click and
Open in a New Window.
---

Friction Welding Equipment
Friction Stir Welding Equipment
Resistance Welding Equipment,
Arc Welding Equipment,
High Energy Welding Equipment
Welding Positioner
Starting a Welding Shop
Pipe and Tube Welding
Robotic Arc Welding
Stud Welding
Upset Welding
Resistance Welding Processes
High Frequency Resistance Welding
Outsource Welding
Welding Planning

---

Watch the Video...

Click on the following image to watch the SBI! TV Show!

POWERED BY:


Click on this Logo NOW!
Watch - The Video:

and also

Follow this Invitation!
Experience C2 power and flexibility in action by clicking SBI! 2.0 For You.
Where SBIers share their business-building experiences first-hand.
You will realize that there is nothing comparable to SBI! when you read
real stories from SBIers who share how C2 has helped them
expand, accelerate, build trust and monetize their sites.
Copyright (c) 2003-2011, 2012, 2013, 2014, 2015, 2016, 2017
by Elia E. Levi and www.welding-advisers.com
All Rights Reserved.

Welding_gas, inexpensive and versatile equipment: for repairs, for home and hobby work, for brazing and hard surfacing. Must know...