Repair-welding
only when feasible.
SOLUTIONS with Effective, Practical Advice
Before Repairing Know why it Broke
Welding Problem? Solve it! with
Help from a Welding Professional
Contact Us.
Note: To view Google Ads, Pls.
Right Click and
Open in a New Window.
Repair-welding is one of the most used welding applications because of a long record of successful realizations.
An experienced welder with substantial knowledge in the type of equipment to be repaired can be expected to get away easily with it.
Otherwise the results can be ruinous.
It all comes back to basic principles and to a good dose of common sense, an important ingredient even in high tech implementations.
One should be cautious not to attempt any hurried welding to highly stressed parts like gears and shafts, or to items of lifting equipment likely to endanger people in case of collapse.
In general one should ascertain if the repair comes under the jurisdiction of appointed authorities.
Special cases where Repair-welding may be required are those affecting pressure vessels or equipment designed to operate at elevated service temperatures.
These are regulated by technical authorities prescribing definite procedures that must be followed.
On this subject see the note on the "R" Stamp, published (11) in Issue 54 of Practical Welding Letter for February 2008.
Click on PWL#054 to read it.
Avoid Repair-welding in a hurry!
The preparation and the repair process should be allowed to be carried out in a calm and encouraging atmosphere.
What often happens however is that the failure of an essential element of complex machinery occurs at the most damaging moment, when a large manufacturing effort is under way to meet pressing delivery schedules.
Therefore the production manager may have little patience for the doubts and needs of the repair team.
What is needed is the most complete knowledge on the material and condition of the broken parts.
This information could be included in the manufacturing drawings of the equipment, but if not available, it should be achieved by indirect methods.
Note: To view Google Ads, Please
Right Click and
Open in a New Window.
---
The additional missing link is a clear understanding of the causes determining the failure, in order to avoid its recurring, after the equipment is being returned to operation.
Failure analysis is a complex discipline that is seldom pursued in sufficient depth except in cases where human lives were endangered or could have been.
It should be understood however, that if sufficient effort and thought are not devoted to learn what happened, improper Repair-welding could result in greater harm.
Even if a failure investigation is not attempted, people involved in disassembling the equipment should leave the appearance of the fractured surfaces as is.
One should not try to match the broken surfaces together, because important clues referring to fracture origins might be deleted in the process, in case someone is asked to investigate that later.
Management should be fair to the maintenance team attempting Repair-welding.
As they may be urged by management to proceed with the repair while complete information is lacking, they cannot be made accountable for inevitable errors and new failures.
Not all repairs should include welding, especially if doubts are raised as to the weldability of the materials involved.
Mechanical fastening and even adhesive bonding might be suitable methods, especially if intended as a temporary solution until spare parts are obtained.
To decide on the material type involved, x-ray fluorescence (XRF) is the suggested qualitative method because it is immediate and non destructive.
It must be carried out by knowledgeable people that understand the makeup of the parts, in case these are not homogeneous. Plating and possible surface treatments should be accounted for.
See our page on Material Identification.
The material condition, assuming it was not affected by failure, can be determined by having hardness testing performed by knowledgeable people.
One should remember that Repair-welding will usually include the application of heat.
Heat influence must be accounted for, because it may affect the parts to the point that their original strength and hardness are reduced remarkably.
In that case the repaired parts may no longer be able to sustain service stresses.
If it is decided that Repair-welding is an acceptable solution one has still to select the process, the filler metal and the procedure most suitable to the application.
Depending on the base metal, special precautions may be needed like preheating and postheating.
Finally one has still to inspect the Repair-welding according to acceptable best practice. Will the production manager be satisfied?
He/she will, only if the broken equipment goes quickly back to normal operation. In any case don't be disappointed if exceptional thanks are not profuse.
Our article on Repair-welding of service failures of welded parts is available by clicking on Weld Repair.
An Article on Maintenance and Repair Welding was published (2) in Issue 132 of Practical Welding Letter for August 2014.
Click on PWL#132 to see it.
A new Website page on Weld-preparation and a Resources page on the same subject were recently introduced (8) in Issue 147 of Practical Welding Letter for November 2015.
This argument is most important also for Repair Welding.
Click on PWL#147.
An Article on Aluminum Filler Metal for High Pressure Cold Spray of Magnesium Castings was published (4) in Issue 151 of Practical Welding Letter for March 2015.
Click on PWL#151.
An Article on AWS D1.5, Bridge Welding Code new edition was published (2) in Issue 152 of Practical Welding Letter for April 2016.
Click on PWL#152.
An Article on Advances in Thermal Barrier Coatings and another one on Hand Grinding were published (11)(3) in Issue 153 of Practical Welding Letter for May 2016.
Click on PWL#153.
An Article on Cold Spray Repairs was published (2) in Issue 154 of Practical Welding Letter for June 2016.
Click on PWL#154.
An Article on Selecting Wire Brushes for Weld Cleaning was published (3) in Issue 169 of Practical Welding Letter for September 2017.
Click on PWL#169.
A Mid Month Bulletin 99 (PWL#132B) with Resources on
Welding Maintenance and Repair was published recently.
Click on Bulletin 99 to see it.
The Mid Month Bulletin 104 (PWL#137B) with Resources on
Bridge Maintenance and Repair was published recently.
Click on Bulletin 104 to see it.
A recent page on Casting-Repair and a new Resource page on Weld Repair of Castings are now available at Bulletin 105. Click on the links.
A recent page on Maintenance-Welding-Tips is now available in our website. Click on the link to see it.
Watch the following Video on
Boehler Welding Group - Maintenance and Repair
https://www.youtube.com/watch?v=PuOHZkvJ7_4&feature=related
Watch also the following Video on
Farm Welding Repair: Rebuilding a Trailer Hitch
https://www.youtube.com/watch?v=uxg_WIQsGjY
* * *
Any questions or comments or feedback? Write them down and send them to us by e-mail. Click on the Contact Us button in the NavBar at top left of every page.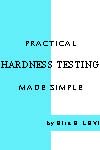 Grab a no cost subscription to our Practical Welding Letter! And a bonus book in pdf format available for download to your computer on the subject of
PRACTICAL HARDNESS TESTING MADE SIMPLE. Click on Subscription.
To reach a Guide to the collection of the most important Articles from Past Issues of Practical Welding Letter, click on Welding Topics.

Note: To view Google Ads, Please
Right Click and
Open in a New Window.
---
Friction Welding Processes
Friction Stir Welding
Friction Surfacing
Flash Welding Process
Stud Welding
Upset Welding
Resistance Welding Processes
High Frequency Resistance Welding
Projection Welding
Gas Welding Processes
Arc Welding Processes
High Energy Welding Processes Tig Welding Tips
Mig Welding Tips
Plasma Welding Tips
Flux Cored Arc Welding Tips
Submerged Arc Welding Tips

---
If you did not yet find what you need, why not typing your question in the following Search Box?

---
---
---

Watch the following Video
Click on the following image to watch the SBI! TV Show!

POWERED BY:


Click on this Logo NOW!
Watch - The Video:

and also

Follow this Invitation!
Experience C2 power and flexibility in action by clicking SBI! 2.0 For You.
Where SBIers share their business-building experiences first-hand.
You will realize that there is nothing comparable to SBI! when you read
real stories from SBIers who share how C2 has helped them
expand, accelerate, build trust and monetize their sites.
Copyright (©) 2008, 2009, 2010, 2011, 2012, 2013, 2014, 2015, 2016, 2017
by Elia E. Levi and www.welding-advisers.com
All Rights Reserved.