Jewelry-artwork,
Challenge and Gratification.
SOLUTIONS with Effective, Powerful Advice
Jewelry Artwork for enjoying your Talents
Welding Problem? Solve it! with
Help from a Welding Professional
Contact Us.
Note: To view Google Ads, Pls.
Right Click and
Open in a New Window.
Jewelry-artwork, like any other artistic expression, comes from within. It cannot be taught if it is not there. But what should be learned is the choice of materials and the use of tools.
Then trial and experience refine the techniques and permit to reach the highest levels proper of the artistic development of each individual.
Other pages of this Website that can be of interest to readers wishing to try new way of expression are Hobby and Home Welding, Brazing and Soldering.
Of course, when speaking of Jewelry-artwork, precious metals come first to mind, like gold and silver, used already from the dawn of civilization, all over the world.
Interestingly those ancient works of art were done using brazing techniques, quite similar to those used at the present time. It may become quickly an expensive hobby though, at least until one masters the techniques.
Welding, mentioned in the first of the quoted pages above, is used for building artwork of all sizes, and can provide satisfaction and feeling of achievement to those who love it, but needs learning in a welding course, to master torch use and safety issues.
Note: To view Google Ads, Please
Right Click and
Open in a New Window.
---
Jewelry-artwork for esthetic pleasure
For those who would like to build three dimensional metal objects or inexpensive Jewelry-artwork, I would suggest to start the easy way by trying to work with zinc sheets or strips. This material is easily cut with scissors, can be bent by hand or with pliers, and can be worked with a light hammer and simple tools.
Galvanized steel wires can be blended with sheet metal pieces, to add features to the Jewelry-artwork being produced. Nice objects are produced by translating children drawings into metallic bodies for decoration and/or remembrance.
The traditional way of joining zinc to make Jewelry-artwork is by soldering with tin based filler metal like that used for electric and electronic work, which includes a resin flux at its core. The metal must be clean from oil and grease traces. For joining, a simple soldering iron is used.
For best results there should be ample overlapping of the areas to be joined, the soldering filler being driven to fill the inter space. Due to poisoning concerns and to work protection legislation, present soldering materials exclude lead from their composition.
It is true that more complex objects can be done by torch soldering, but that should be learned from a master artisan, to absorb and apply also the safety rules that prevent dangers from ruining the pleasures of the creative hobby or work.
Copper is the next material to try to work with, for Jewelry-artwork making. It is also easily workable by hand and can be soldered if not much strength is needed. Otherwise it can be brazed with silver base filler metal.
Copper can be decorated by vitreous enamel painting, but that is a different artistic branch not covered here. Porcelain enamel, is a decorative material made by fusing powdered and colored glass to a substrate, by firing in a furnace, usually between 750 and 850 °C (1380 and 1560 °F).
Only after mastering a satisfactory knowledge of techniques and some good practice, is the time to tinker with precious metals, possibly with wires, to limit costs, or with cautious repair of old family jewels.
Upon reaching quite an advanced level of experience and workmanship, those wishing to make fine Jewelry-artwork or to attempt fine repairs should explore the use of laser welding systems especially made for precisely focused heat application, including for Jewelry-artwork.
As soon as you are proud of showing your production, snap a few photos and send to us with a short comment for exhibition in our Gallery at Welding Art.
---
If you did not yet find what you need, why not typing your question in the following Search Box?

---
* * *
Any questions or comments or feedback? Write them down and send them to us by e-mail. Click on the
Contact Us
button in the NavBar at top left of every page.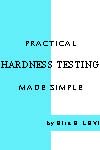 Let us remind you that, if you are interested, we offer a no cost subscription to our Practical Welding Letter and a bonus book in pdf format to be made available for download to your computer on the subject of
PRACTICAL HARDNESS TESTING MADE SIMPLE.
Click on Subscription.
To reach a Guide to the collection of the most important Articles from Past Issues of Practical Welding Letter, click on
Welding Topics.
Note: To view Google Ads, Please
Right Click and
Open in a New Window.
---
Back Home
Hobby and Home Welding
Site Map

Welding Projects
Welding Art
Welding Art Books and Video
How I Built this Site
Create Your New Job

Friction Welding Processes
Friction Stir Welding
Friction Surfacing
Flash Welding Process
Stud Welding
Upset Welding
Resistance Welding Processes
High Frequency Resistance Welding
Projection Welding
Gas Welding Processes
Arc Welding Processes
High Energy Welding Processes

---
What could you do with What You Know and Love?
Watch the following Video...

10 000 Miles: The Final Stretch!
Click on the following image to watch the SBI! TV Show!

BUILT BY:


Click on this Logo NOW!
Copyright (©) 2011, 2012, 2013, 2014, 2015, 2016, 2017
by Elia E. Levi and www.welding-advisers.com
All Rights Reserved