Additional-processes
for increased value
SOLUTIONS with Effective, Powerful Advice
Additional-processes increase the range of jobs you may accept.
As a welder, why should you be interested in Additional-Processes?
Consider that you may need only minor adaptations to what you already know.
You are prepared to easily learn and master new and different joining techniques.
And you have already safety knowledge and habits of precautions.
The training you got, to perform your main and accepted welding tasks, is a major benefit to build on.
The more Additional processes you master, the greater your versatility and your worth.
Then you can select more rewarding jobs for your benefit.
Additional processes cover a range of joining, surfacing and cutting technologies.
They have some relationship to welding, or were developed using modified welding equipment.
This page on Additional processes is an introduction to some specialized technologies that we present in separate pages.
You will find them linked to hereafter, providing useful information to our interested readers.
---
If you did not yet find what you need, why not typing your question in the following Search Box?
---
Additional-processes Suggestions
The first page we propose deals with Pipe and Tube Welding.
No new processes are usually involved in this class of welding.
Nonetheless unique requirements make this branch a specialized one.
One should be aware of the meaning of Code clauses applied.
Specific process expertise and advanced skills are required.
Most exacting nondestructive testing techniques are applied.
Successful results of special mechanical properties (impact resistance) may need to be demonstrated.
Pipelines are built to deliver fluids under pressure even to great distances, with no leaks and under most difficult climatic conditions.
Therefore their workmanship must be high class, beginning with proper fit-up and tack welding and continuing with qualified welding procedures.
Next in this Additional processes page is that on Micro Welding.
It needs special equipment built to provide limited heat inputs, through fractional current tightly controlled.
Miniature devices, medical implants and jewelry are examples of applications performed under a microscope for exact location.
Also required are proper skills for precise manipulation of the torch to perform welding on thin or delicate materials.
Depositing welded metal in very small lumps may be required.
Additional-processes do not involve melting of the base materials.
These are variously called Brazing, or Soldering depending on an arbitrary but accepted limits of process temperature.
A different process, called Braze Welding is described.
One should know the relative advantages of each of these Additional processes, as explained in the above pages, to decide which one may be preferred to welding in certain cases.
Severing metal may be needed to accomplish a welding job.
Equipment and techniques are derived from accepted welding techniques.
Therefore these operations are included in the Additional-processes in the basic versions available.
Flame-, arc-, plasma- and laser-cutting are all described in our page on Cutting metals.
The deposition of a certain metal, alloy or compound upon a different substrate may give to the treated surfaces special qualities previously not available.
Additional-processes like Hardfacing and Thermal-spray are designed to provide the application of different materials.
Selection of suitable metals, ceramics or composites, and their correct deposition according to specific requirements, provides added value.
Deposits may solve difficult problems of resistance and durability in demanding service environments.
Adhesive Bonding may seem too remote from welding.
It has to be included in the Additional-processes though, as it is still a joining method.
It must be taken into account when all others are not applicable for some reason.
As remarked above, the purpose of this presentation is to introduce some Additional-processes related to welding that are discussed in more detail in the linked pages.
Their importance can be assessed by estimating the cost of implementing them in a complete operation.
More Processes links are provided in the list further down this page. Click on them as needed.
An Article on Joining incompatible Material Combinations addressing possible solutions for materials that cannot be welded together, was published in Issue No. 43 of Practical Welding Letter for March 2007 (section 4).
Click on PWL#043 to read it.
An Article on Progress in Magnetic Pulse Welding was published in Issue 46 of Practical Welding Letter for June 2007.
Click on PWL#046 to read it.
An Article on Ultrasonic Consolidation was published (2) in Issue 50 of Practical Welding Letter for October 2007.
Click on PWL#050 to read it.
An Article on Manufacturing Process with EBW was published (7) in Issue 77 of Practical Welding Letter for January 2010.
Click on PWL#077 to read it.
An Article on Economic Automatic Deburring was published (3) in Issue 146 of Practical Welding Letter for October 2015.
Click on PWL#146.
An Article on A new Variant of the GTAW process was published (2) in Issue 147 of Practical Welding Letter for November 2015.
Click on PWL#147.
An Article on A new metallic glue was published (11) in Issue 150 of Practical Welding Letter for February 2016.
Click on PWL#150.
An Article on Testing Automotive Composites was published (3) in Issue 152 of Practical Welding Letter for April 2016.
Click on PWL#152.
An Article on Advances in Thermal Barrier Coatings was published (11) in Issue 153 of Practical Welding Letter for May 2016.
Click on PWL#153.
An Article on Additive Manufacturing Equals Excitement was published (2) in Issue 159 of Practical Welding Letter for November 2016.
Click on PWL#159.
An Article on Advanced Microwave Brazing was published (2) in Issue 161 of Practical Welding Letter for January 2017.
Click on PWL#161.
A new page on Clinching shows you a different method to join together overlapping sheets without heating or additional consumable. It can be an economic solution in suitable cases.
---
Watch the following Video on
Micro Welding
https://www.youtube.com/watch?v=3JHORlqvMnY
* * *
Any questions or comments or feedback? Write them down and send them to us by e-mail.
Click on the Contact Us button in the NavBar at top left of every page.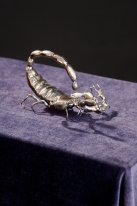 Scorpion
[From https://www.welding-advisers.com/Hobby-welding.html]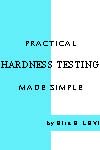 Let us remind you that, if you are interested, we offer a no cost subscription to our Practical Welding Letter and a bonus book in pdf format to be made available for download to your computer on the subject of
PRACTICAL HARDNESS TESTING MADE SIMPLE. Click on Subscription.
To reach a Guide to the collection of the most important Articles from Past Issues of Practical Welding Letter, click on Welding Topics.
Friction Welding Processes
Friction Stir Welding
Friction Surfacing
Flash Welding Process
Stud Welding










---
---
Watch a short Interview with Ken Evoy
Watch the following video...

POWERED BY:


Click on this Logo NOW!
Copyright (c) 2006, 2007, 2008, 2009, 2010, 2011, 2012, 2013, 2014, 2015, 2016, 2017
by Elia E. Levi and www.welding-advisers.com
All Rights Reserved
Additional-processes increase your worth as you procure the means to your shop and master the required skills...